Screen Reader
Screen Reader will provide spoken feedback to describe what you can tap, select or turn on when a screen displays.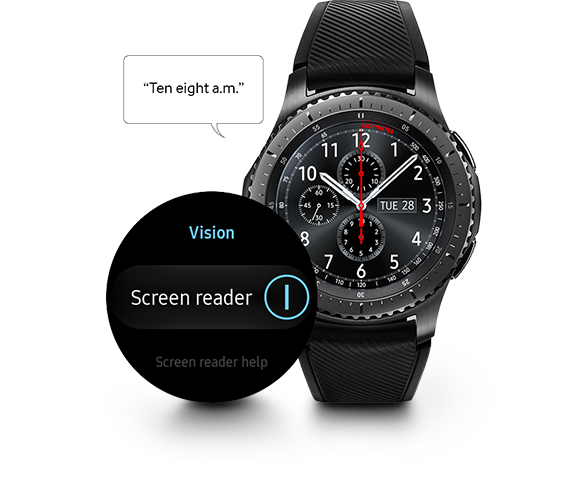 Greyscale
/ Negative Colours
You can invert screen colours or change the display to black and white in order to pick out content and navigate more easily.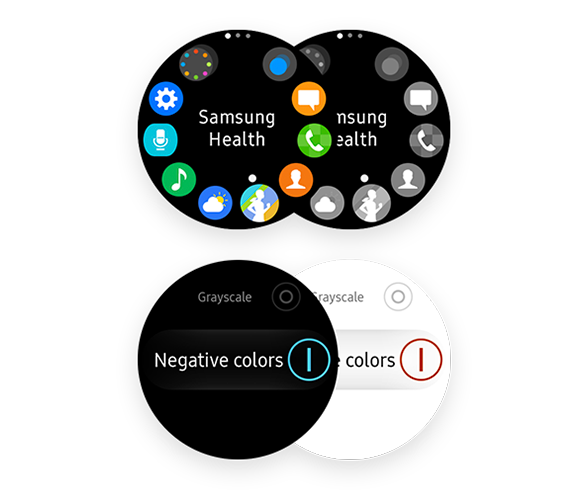 Dark Screen
With Dark Screen enabled, the screen will remain dark at all times.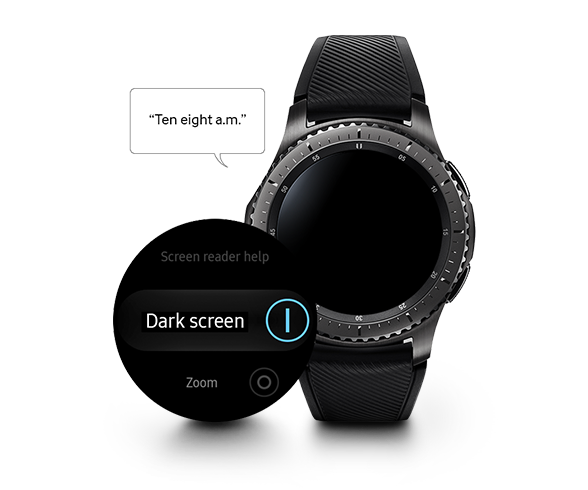 Zoom
You can zoom in on contents on your Gear screen by triple tapping with one finger.
Turn Off All Sounds
This feature disables all audio, including the receiver voice.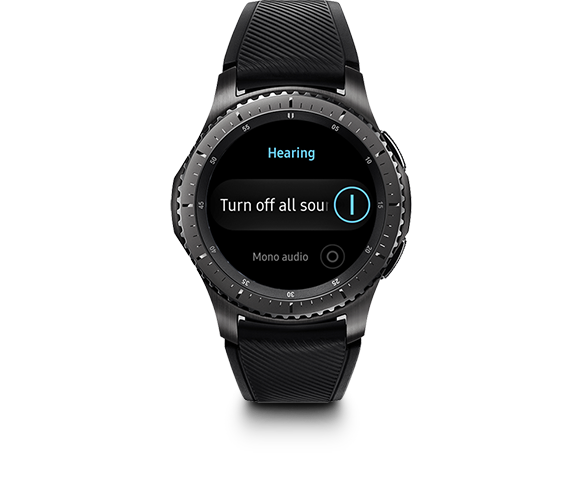 Mono Audio
Mono Audio allows the device to switch from stereo to mono for when you are using a Bluetooth headset.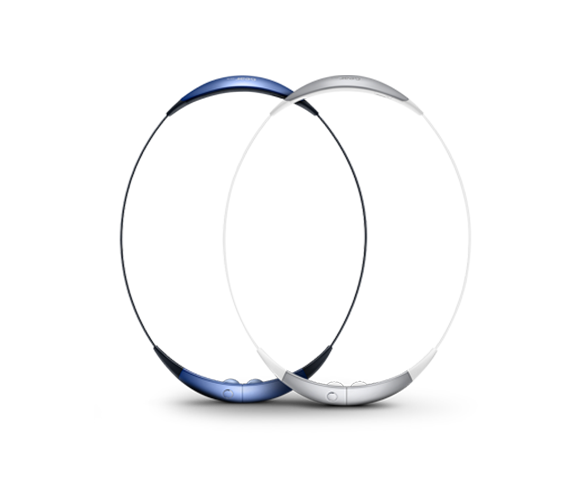 Direct Access
Triple-tapping the screen with two fingers from any screen will turn the accessibility functions such as 'Screen reader', 'Dark screen', 'Greyscale' and 'Negative colours', or go to Accessibility settings.