DVM S Chiller
Flexibility and Efficiency – All Year
Flexibly Efficient Cooling
The DVM S Chiller's advanced technology allows various system operation modes that reduce wasted energy and ensure a consistently higher performance.
Simply Expand Capacity on Demand
The DVM S Chiller system's modular design provides a wide choice of configurations. Modules can be simply and flexibly combined to expand capacity from 42 kW to 1,1MW, saving space, optimising energy or maintaining a balance of both.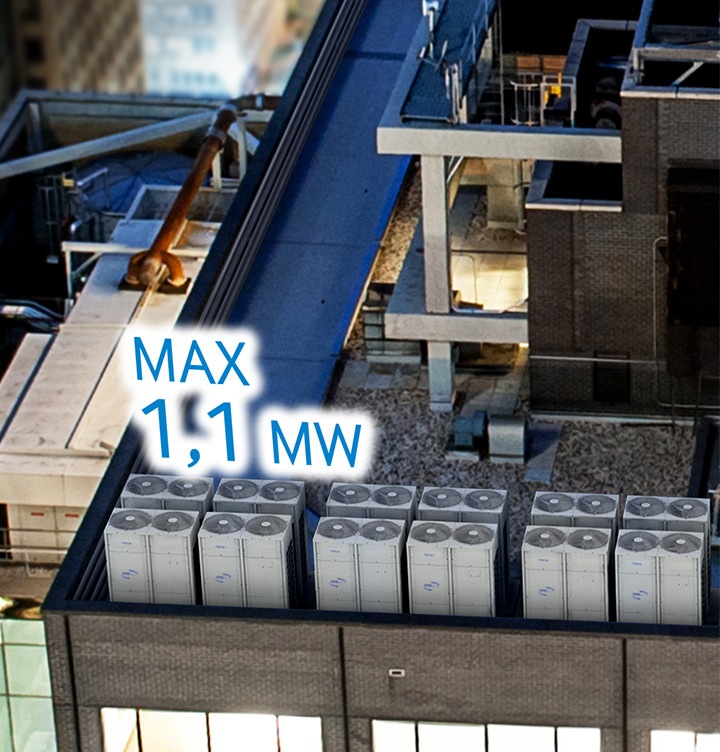 Save Space, Save Money
The DVM S Chiller is the perfect replacement system for existing chillers, due to its compatibility, large capacity and high space efficiency. It cuts down maintenance costs and frees up valuable space, while expanding overall capacity.
Advanced Performance & Efficiency
The DVM S Chiller unit features two highly efficient technologies that drive performance and save energy– the BLDC inverter compressor with flash injection and a high efficient heat exchanger.