Climate Systems of the Future
With stunning designs and advanced performance, Samsung climate systems are revolutionising the world of air conditioning.
Goodbye Cold Drafts, Hello Samsung Wind-Free™
Wind-Free™ technology spreads fresh air uniformly without the unpleasant blast of cold wind.
Perfect Coverage in Every Corner
With its patented booster fan technology and circular cutting-edge design, the 360 bladeless Cassette creates even comfort cooling throughout the entire room.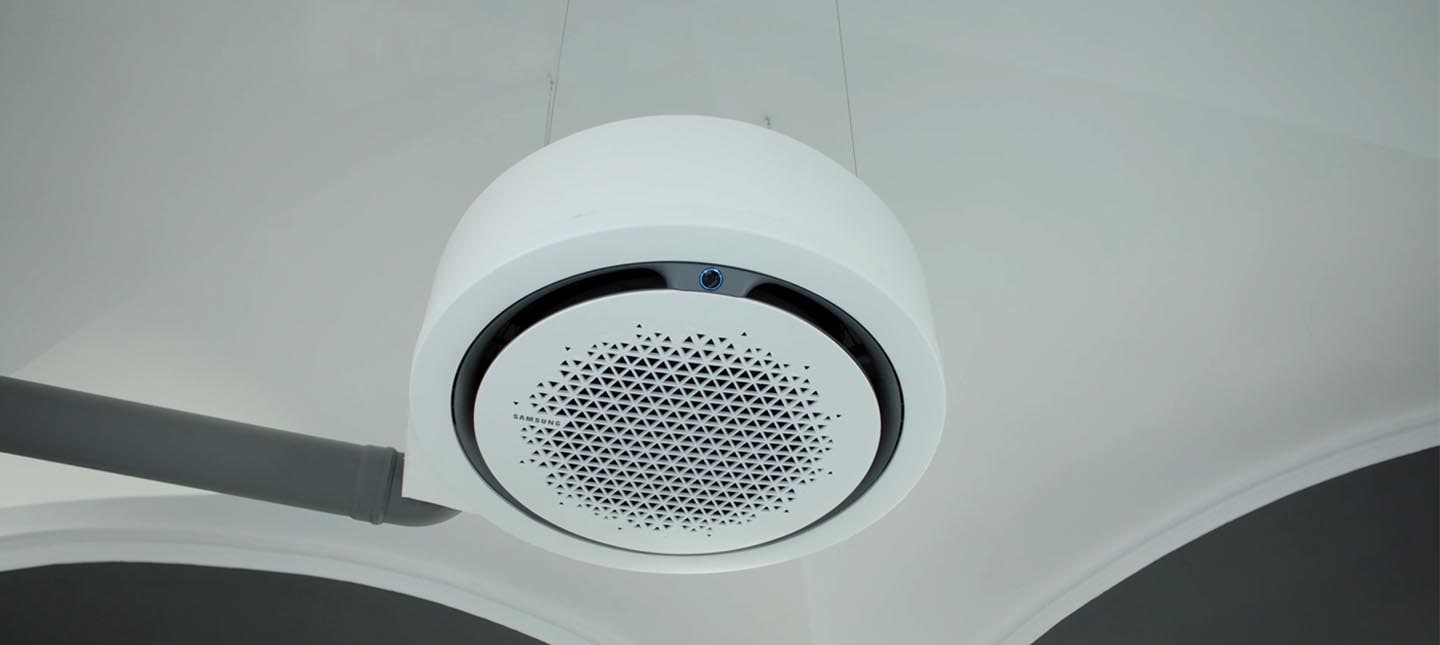 Save Time & Energy with the 8-pole Inverter
Our climate systems are the first in the world to use an 8-pole motor. This core element of Samsung's advanced Digital Inverter Technology increases efficiency, cooling you quickly without wasting energy.
High Efficiency & Advanced Performance
Flash Injection technology in our Dual Scroll Inverter Compressor combines liquid and gas to ensure high performance in case of partial loads and low temperatures.