Accessories
Making Your Climate Systems Work Even Better
Smooth Climate System Control
Samsung's climate system accessories give you the tools you need to manage singular or multiple units with ease and efficiency.
MCU-kit
The DVM S Heat Recovery unit uses a Mode Change Unit (MCU) kit that enables fine-tuned control via an electronic expansion valve (EEV) and subcooler, improving the system's performance and reducing noise.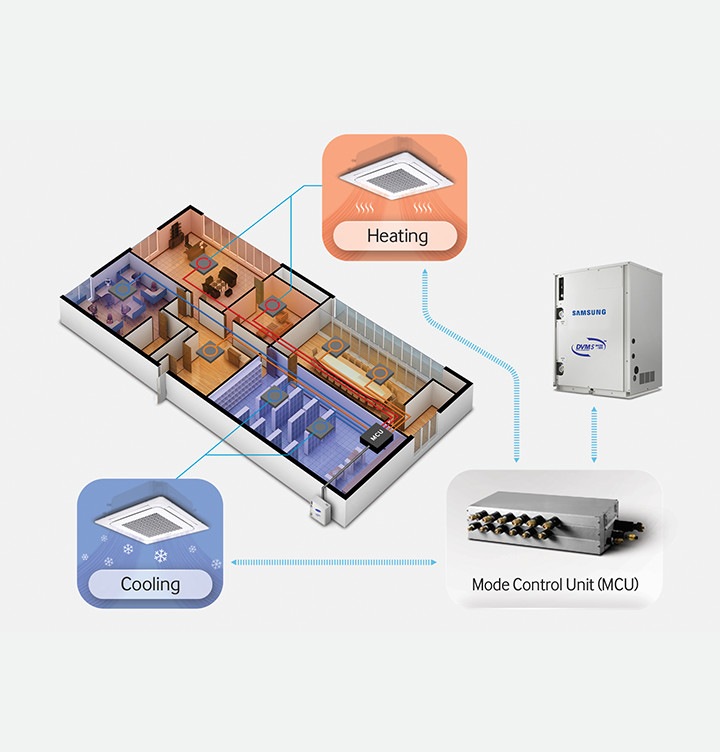 AHU-kit
Samsung's AHU-kit allows DVM S outdoor units to seamlessly connect to third-party, custom, air handling units (AHUs), resulting in energy savings and improved performance and efficiency.
FCU-kit
Samsung's FCU-kit is a communication and control interfacing kit between Samsung's fan coil units and control systems that can be used to connect to 3rd party fan coil units, as well. It can also be used with a wired remote controller or Samsung's DMS 2.5.