Healthcare
Community Care
Samsung is enabling carers and their organisations to work smarter with mobiles and tablets.
Samsung is enabling carers and their organisations to work smarter with mobiles and tablets.
A new way of working built around the carer
Digital transformation is a big priority because of the frustrations around today's paper-based processes. Smarter ways of working mean carers can better schedule their daily appointments. Carers can achieve more in their day, provide better assistance to service users and feel more satisfied with their work.

Samsung devices reduce travel time by letting carers know exactly where they need to be and the quickest route to take to get there. Once they arrive at the service user's home, their details are readily available on the same device and new notes or records can instantly be added.

Click here to see how Samsung technology paired with Totalmobile software helped Carewatch increase the number of daily visits and provided better care.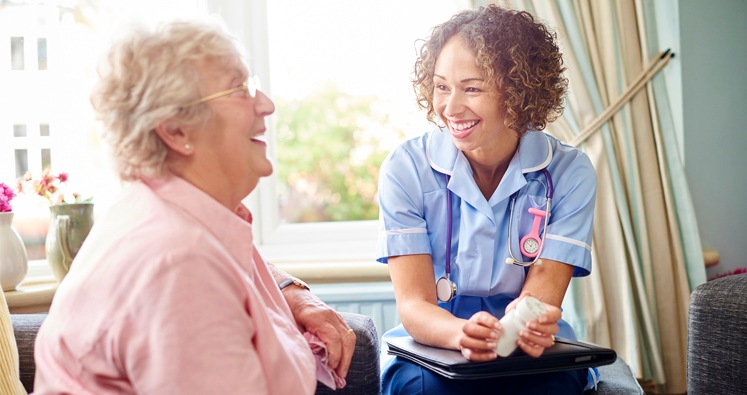 A smoother day
A carer's daily schedule is affected by new patients, holidays, absences and a host of other changes. Previously, these changes had to be managed and adjusted manually. Samsung's mobile devices and Totalmobile's smart scheduling software mean schedules are automatically updated and carers can spend more time with service users.

When new visits are needed, smart systems integrate into a carer's schedule dynamically based on priority, location or whatever parameters are needed. The appointments are updated immediately so carers can be rerouted to an emergency, or notified if someone no longer needs an appointment. The result is an optimised service for the carer and no missed appointments for service user.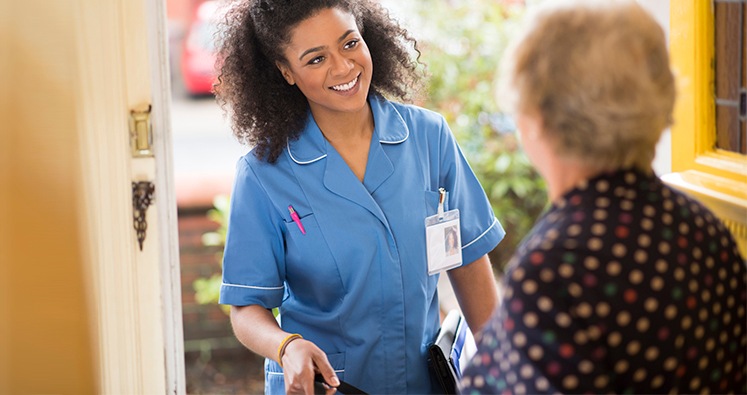 More accurate monitoring and reporting
A digital recording process eliminates errors associated with pen and paper records. Mobile devices track time and attendance so organisations know exactly where carers are and how long they spend with patients. Invoicing for companies becomes a much more efficient process too, which has significant financial benefits.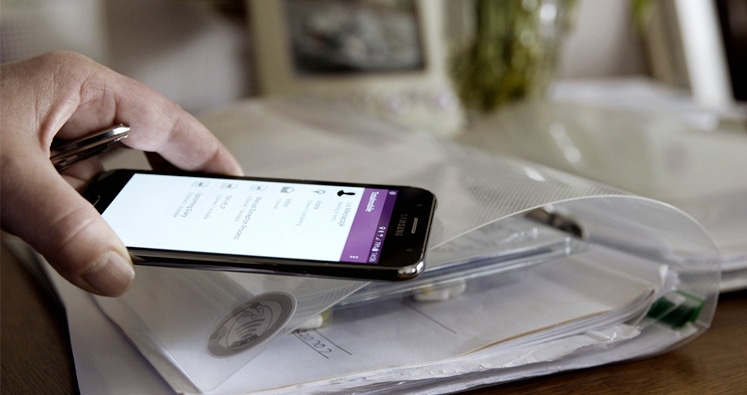 Related Insights
Samsung tablets are used in hospitals in London to access and collect patient data.
See how Samsung is using mobile technology to enhance home care for service users and providers
See how Samsung supports residential home staff with mobile devices.