Healthcare
GPs
Patients and GPs get a better, more efficient experience with our mobile devices and compatible third party monitoring solutions.
Better patient management
Samsung mobile devices paired with innovative monitoring solutions, such as Alivecor, are helping GPs stay close to 'at risk' patients and spot potential problems early.

Using their mobiles, patients can update their GP remotely with digital observations, such as ECG readings.

This saves unnecessary visits that can become costly over time, allowing GPs to see the patients that need them the most.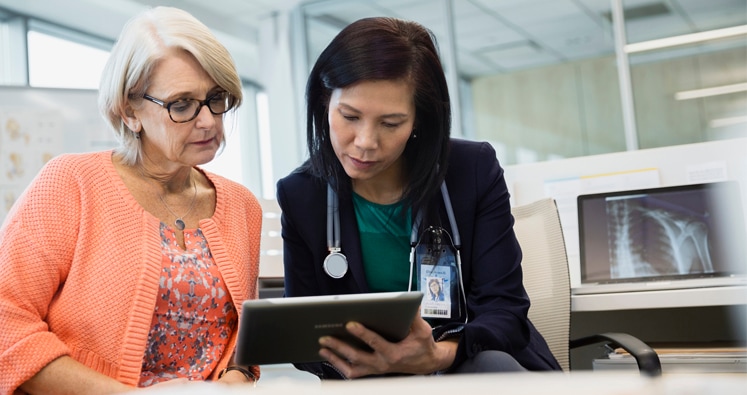 Flexible care
It's now easier and more convenient for patients to keep in touch with their GPs. Using compatible third party software, they can enter their personal observations 24-hours a day, so they don't have to wait for practice opening times and can access services whenever they need.

There's also secure two-way messaging between clinicians and patients. This simple, yet effective, tool saves time and empowers patients to become a partner in their own care.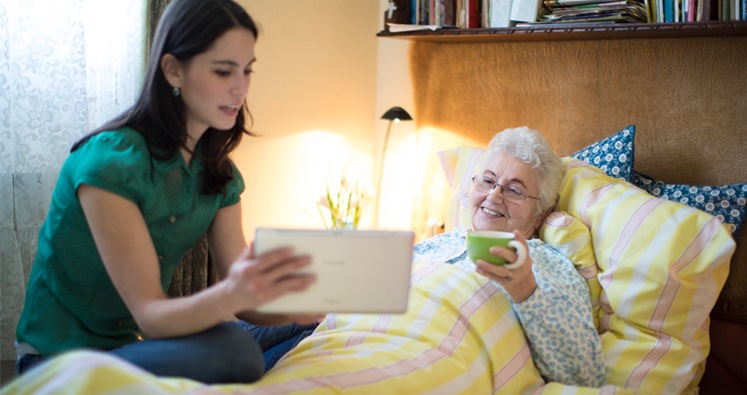 Quieter surgeries
The benefits don't just end with the patients and GPs that use the technology either. As a result of more patients monitoring their own observations, surgeries have reduced reception telephone queues and visits – so anyone using the surgery, or calling for other reasons are benefitting too.

Online appointment booking also frees up busy staff, so they're available to focus more on the patients needing immediate attention.

It all leads to a more efficient GP surgery for more effective healthcare.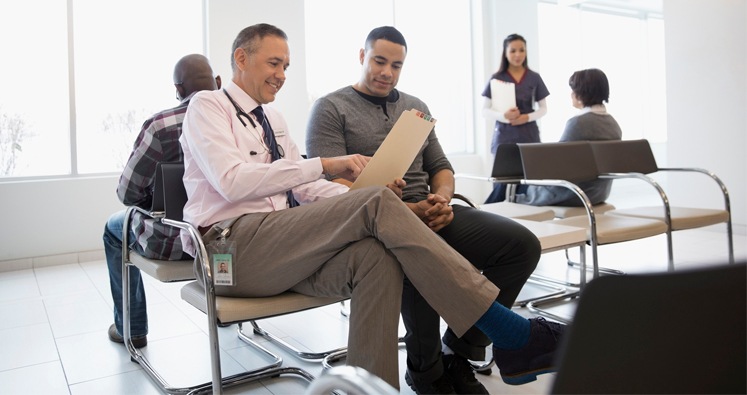 Related Insights
Samsung tablets are used in hospitals in London to access and collect patient data.
See how Samsung is using mobile technology to enhance home care for service users and providers
See how Samsung supports residential home staff with mobile devices.