Articles
Samsung team up with The Supper Club for exciting new partnership
We've teamed up with The Supper Club to share insight and explore how our technology can bring more good days to more small businesses.
Nov 08. 2017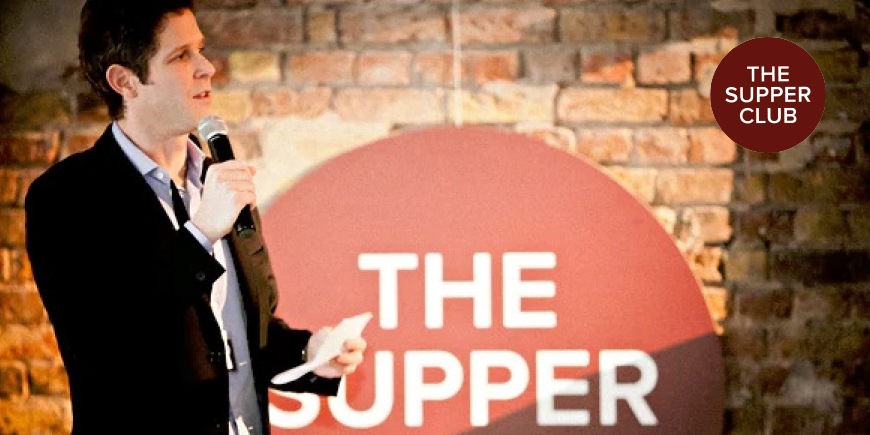 At Samsung we have a real appetite to help ambitious small and medium businesses work more effectively and achieve bigger and better things through the use of innovative technology.
So we're super-excited to announce our new partnership with The Supper Club – an elite network of SME founders and owners who've achieved business success.

Building a better understanding of SMEs
The partnership gives us the opportunity to feed into The Supper Club's wealth of knowledge, expertise and insight into small and medium businesses. This in turn allows us to share our technology and product knowledge to inspire SME founders to create more good days for their businesses.

And that's just for starters – we'll be working closely together to deliver co-branded events and produce thought-leadership content too. This includes a seminar at our Futurescape event in June, where The Supper Club will be discussing 'The Impact of Technology on Talent' to specially invited business leaders.

With inspiring advice from The Supper Club's members and our desire and determination to inspire change and create opportunities, this powerful partnership is designed to make a real impact.
A brighter tomorrow for small businesses
With our innovative technology and The Supper Club's insight we believe we can do more – enabling businesses to work more effectively today to help them redefine what's possible tomorrow.

Whether ambitious SMEs want to enter the world of VR to offer their customers better experiences, use tablets to enhance staff productivity or come up with a mobile solution to tackle a specific business challenge, this partnership will perfectly position us to support SMEs grow, disrupt industries and challenge the status quo, and achieve even greater goals.

A feast of business insight
We've teamed up with The Supper Club during June to bring you informative sessions on the big business challenges. Book your spot on the following events to help your business enjoy more good days.

Maximising productivity under pressure, with Paula Ruane
15th June 2017, 9am – 1pm. Please arrive at 8.30am for registration.
256-260 Old Street, London, EC1V 9DD
Staff use a variety of methods to stay engaged and keep motivated during the working day: listening to music, endless supplies of coffee and lunchtime exercise to name just a few.
As a business owner, you'll notice times and days when productivity is reduced due to dips in motivation and engagement. This can have a big impact on your business and lead to it losing its competitive edge.
This session looks at ways you can help your team manage daily stress and energy levels to ensure your company always performs at its best.

Learn how to:
- sustain good working practices and staff engagement to enhance productivity
- create an engaging environment for clearer thinking and decision making
- use the right tools for important and challenging events
- improve employee satisfaction and retention
- deal with the impact stress has on productivity
- reduce stress, frustration and irritation

This session will be run by Paula Ruane, founder of Ruane Bionenergetics – a programme designed to identify, resolve and equip people to deal with the effects of stress.
The techniques used by Paula have been successful in helping professionals in high-pressure industries. Paula has worked with NASA, hospitals, city workers and police officers.
Dealing with Disruptive Technologies, with Paul Armstrong
16th June 2017, 8.30am – 12.30pm. Please arrive at 8.30am for registration.
Stanley Building, Seven Pancras Square, London, N1C 4AB

Find out how your business can adapt and thrive in a landscape where disruptive technology is constantly evolving the demands and expectations of today's customers. Discover how to embrace new technology to work better every day, differentiate your business and get the edge over your competitors.

Learn how to:
- respond to upcoming changes in technology
- make decisions based on technology, behaviour and data
- adapt your business to technology, markets and industries

This session will be run by Paul Armstrong, a leading strategist, author and speaker on the future of technology.
Paul is the founder of HERE/FORTH – a future technology consultancy that advises business leaders how to best use rapidly changing and emerging technologies. His clients include: PwC, Coca-Cola and O2. He's regularly seen giving his opinion on the BBC and ITV News at Ten, and writes for publications including Forbes and ShortList.