Do bigger things
Big and Small:
How to do bigger things in business
Where do large organisations and small startups intersect, and how can they bridge their differences to make each other stronger and more productive? Read our report on the technologies, partnerships and processes that they need to succeed together.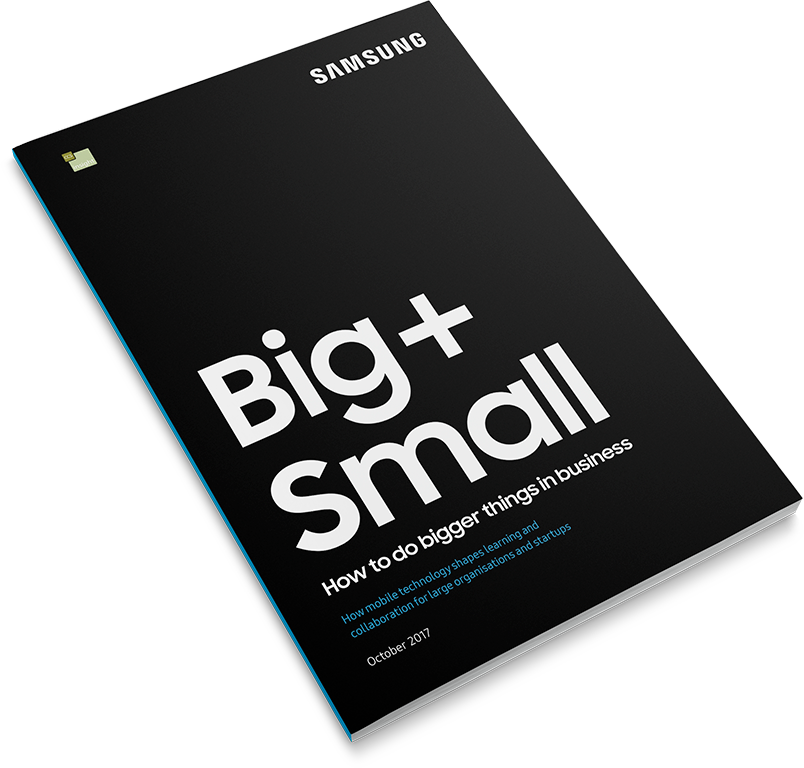 Discovering epic
A day at the office can be a long way from any desk.
See a Location Scout use the Galaxy Note8 to show his client the bigger picture.
Aiming higher
Highly productive often means being highly mobile.
See a Sales Director use the Galaxy Note8 to prepare for a big pitch.
Shared perspectives
Big + Small : The interviews