Not all mobile security is created equal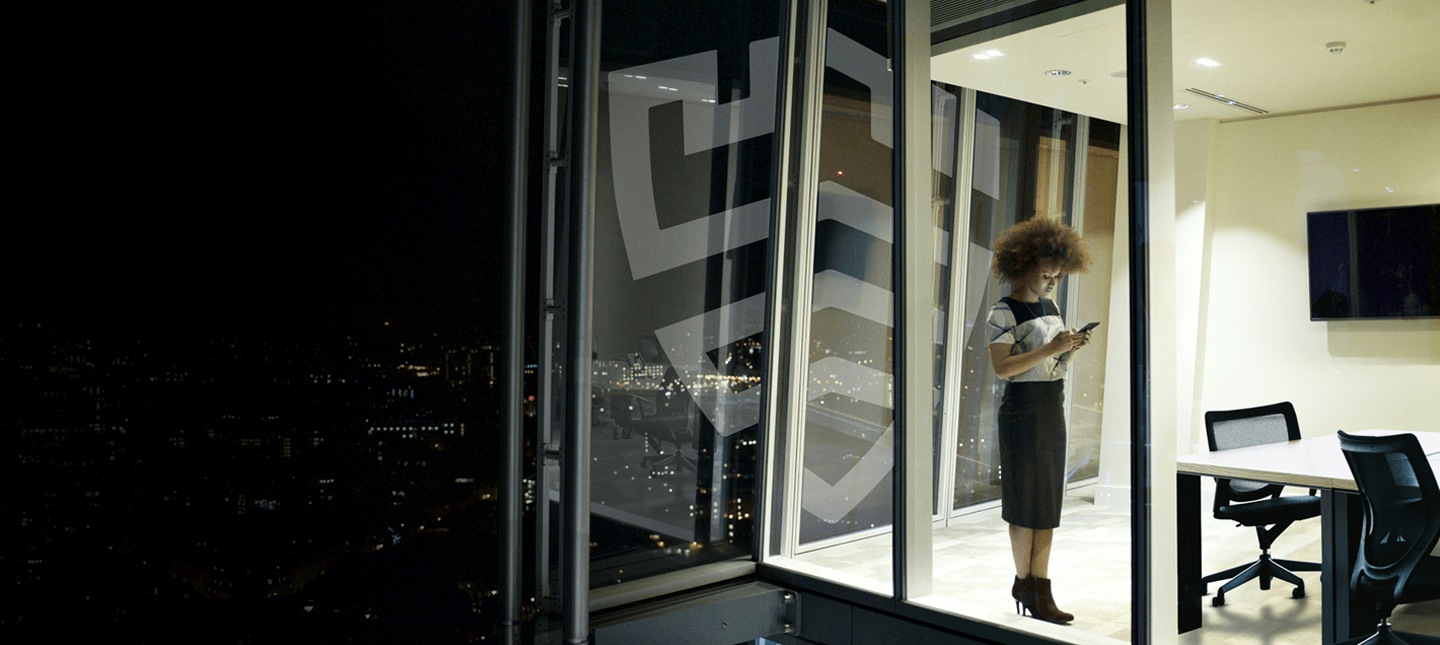 Data safety is our priority
The mobile business boom means mobile security has never been more important.
Governments, global corporations and organisations on the security front line trust Samsung Knox for end-to-end protection.
Now you can trust the very same platform to keep your data and devices secure.
There's nothing safer
Data. Businesses depend on it. Customers trust you with it. But how do you keep yours safe? You choose a Samsung Galaxy device with the enhanced Android Knox Platform, ranked by Gartner as the safest mobile platform security available today. Your device is encrypted the instant you switch it on.

"The Samsung device, fuelled by the Knox platform, is transforming our organisation" Waterloo Police Chief Bryan M. Larkin
Secure yes, slow never
Finally. Security that's also seamless. Biometric protection adds an identity-theft-proof layer of security that's smooth and friction-free.

Next-generation biometric authentication, like 3D Ultrasonic Fingerprint Scanning and the world's first FIDO Alliance Biometric Component certification, provides vault-like security to keep your devices protected.
We work with who you work with
Chances are, we work with the same Enterprise Mobility Management solutions you do. That's a big tick for compatibility and makes it easier for even the most complex infrastructures to transition.
Ready to work
Transitioning to new tech must be streamlined. That's why the Samsung Enterprise Edition portfolio is out-of-the-box ready.

A 2-year guaranteed Security Maintenance Release automatically keeps devices updated with the latest security patches.

Devices are easily configured to specific business experiences, then deployed to multiple users in one go with Knox.

You'll also be armed with E-FOTA. It's the simple way to seamlessly control, test and schedule Android OS updates.

And all Enterprise Edition devices are compatible with Enterprise Mobility Management solutions ranging from VMWare to Mobile Iron, from IBM Maas360 to Microsoft Intune.

Everything about Enterprise Edition devices means business.

"Samsung was the natural choice because it integrates very nicely" Waterloo Police Chief Bryan M. Larkin
Secure your data, and your device
Every organisation has its challenges. Samsung devices are ready for any environment.

"The Samsung device makes our job easier; it enhances public safety"
Waterloo Police Chief Bryan M. Larkin
Public Safety LTE compatible devices
In a public threat situation, secure communication between authorities is everything. Samsung is the world's first end-to-end provider of PS-LTE, including mobiles compatible with global PS-LTE standards.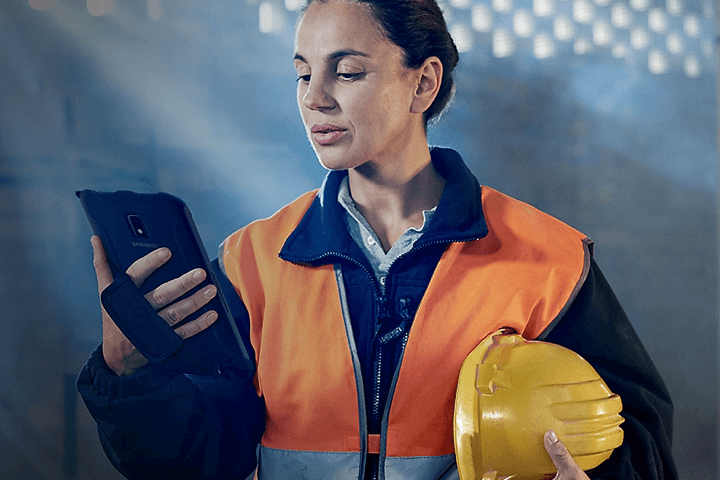 Ruggedized smartphones as tablets
Business doesn't only happen in offices. We've developed a set of rugged devices tough enough for construction sites, factory floors and the most demanding of outdoor environments.
Industrial devices for hazardous areas
In partnership with Ecom we have created a portfolio of certified high-performance devices — up to Zone2 / Division 2 — for every industry and environment.
Areas control and monitoring systems
Security monitoring at a large-scale event of gatherings is a constantly changing challenge. Samsung developed the 360 Round, powered by AI IBM Watson technology and 5G connectivity, to improve control and visibility.
Working in the real world
We're proud to partner with organisations with the highest information and technology security demands. See how Samsung solutions are behind their continued success.
Mobile Law Enforcement
Waterloo Regional Police Service
Over 800 members serve Canada's Waterloo Regional Police Services. Armed with Samsung Knox devices running DeX and Knox Platform for Enterprise on Blackberry's Unified Endpoint Management platform, even their most classified data can be shared securely.
Waterloo Regional Police Service