Supermarkets and department stores
Create a more engaging shopping experience that encourages customers to spend more and make repeat visits.
Highlight key offers
Never miss an opportunity with eye-catching content on large and vibrant displays, positioned to grab the attention as customers pass by. Our state-of-the-art interactive displays can highlight the most relevant product promotions and offers throughout your store. Even better, you can then direct customers straight to the products they want with interactive floorplans and store guides.
SEE RELATED PRODUCTS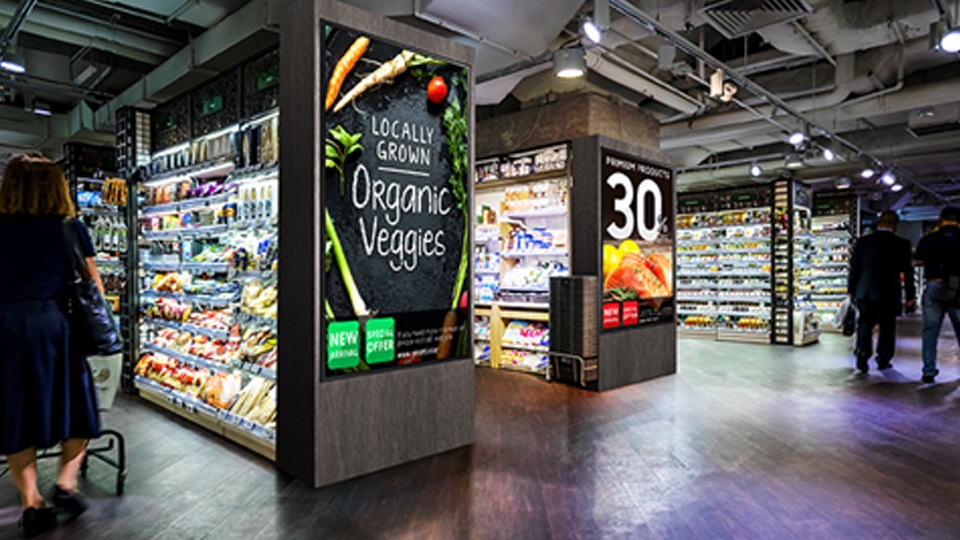 That's why people go to Iceland
When Iceland Foods decided to renovate their stores, Samsung and Lumino AV solutions deployed the right signage solutions to reposition their brand, winning back new and old customers. Street facing screens convey promotions that change according to the time of day, while digital displays above the freezers exhibit top deals and rolling promotions. As a result of a special deal displayed on the front screens, one refurbished store recorded a 700% increase in sales for the featured product. What's more, our screens gave staff back time to spend with customers, slashed production and distribution costs, and are better for the environment.
SEE RELATED PRODUCTS
Faster payments
Cut queues and process payments faster by equipping sales staff with tablets and mobile point-of-sale devices. This way customers can pay for items anywhere in the store without having to wait in line at the tills.