Transform your business
Why Samsung for business?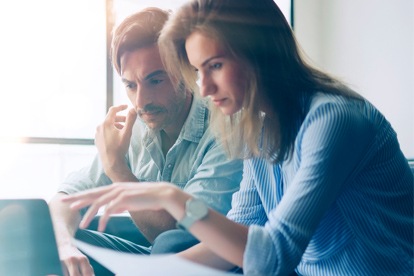 Register to shop
You've got the vision. We've got the technology

Innovation is at the heart of everything we do at Samsung. By working hand-in-hand with small businesses, we can remove the barriers that hold your business back and help you achieve more.

Our ecosystem of connected devices from phones and tablets to smartwatches and virtual reality headsets can help transform your business. Let's make the impossible possible.

Why register?

Registering for the Samsung Business Shop only takes a matter of minutes. Simply provide us with a few details about you and your company, and once we've verified your account you'll be able to log in and take advantage of our special business-only savings and support services.

Business-only savings

We offer special discounts when you purchase multiple products from the Samsung Business Shop. Registration only takes a few minutes, and once your account is verified you can take advantage of great savings on the latest Samsung technology to help you build, grow and revolutionise your business.

Call us on 0330 726 7467 to register for early access to the Samsung Business shop.
Business built on technology
Technology fit for the demands of business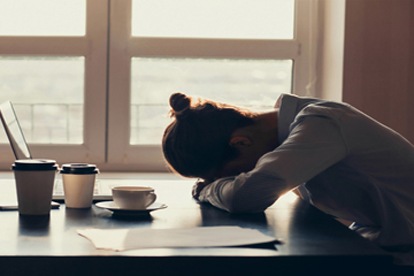 How do technology issues impact productivity?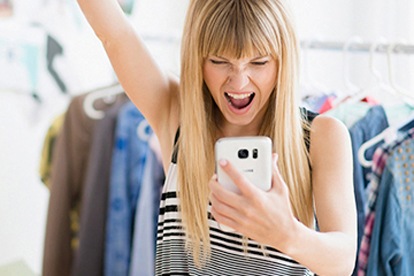 Passion to paycheques
Innovative technology for bigger and better business


These days there are enough challenges at work without your tech throwing even more at you. That's why we've designed technology and developed solutions to help your business run more flexibly and effectively.

Our intuitive technology helps you manage everyday tasks more efficiently, but it also encourages you to go beyond that – helping you to create bigger and better solutions and customer experiences to drive your business to greater success.

The perfect work-life balance

We understand that the days of 9-5 are long gone. Modern SMEs require an anytime, anywhere approach to work because business is 24/7. But nobody wants to be tied to the office all the time.

So our technology enables your business to work the way that best suits you.

Take the Galaxy S8 – it features a world-first fast and powerful 10nm processor that makes it possible to work with multiple tabs, apps and programs on your phone without slowing you down.

Plus, the dust and water-resistant design, MicroSD storage space for up to 256GB worth of content, and Knox security, which means you can work on the move safe in the knowledge that your content is secure, makes the S8 a great phone for the mobile worker.

Then there's DeX – simply dock your Galaxy S8 and connect it to a large display, full-size keyboard and mouse for a quick, easy and enjoyable desktop experience. Whether you're working on a presentation at a client's office or reviewing work in the departures lounge, Samsung DeX enables you to work the way you want.

LEARN MORE ABOUT GALAXY S8

The New Normal

Samsung is committed to helping small businesses establish 'The New Normal'. But what does 'The New Normal' actually mean?

We believe that our technology enables businesses to think differently and challenge the status quo with bigger, better and bolder customer experiences. The right technology used in innovate ways can help your business stand out from the crowd and redefine industries. Our technology helps you achieve what you thought was impossible yesterday, today.

Virtual reality is a great way of creating content that cuts through and builds valuable brand love. With VR, you can immerse your customers in engaging experiences that bring your products and brand to life.

See how companies are unlocking the power of VR

Enhance your business

From improving everyday tasks for colleagues to creating immersive customer experiences Samsung's products can help to enhance your business.

Improve productivity with the Galaxy Book, and switch from a perfect portable tablet to a laptop setup in seconds, by simply attaching the magnetic keyboard. With Windows 10 built in, you can enjoy a pure PC experience wherever you choose to work.

Or why not try introducing smartwatches into your business to help create a more efficient process and better collaboration between colleagues. Establish a 'New Normal' for your business and watch it thrive!

Discover more Samsung products

New research released today by Samsung Electronics has revealed time spent on technology issues could be a major contributor to the UK's productivity gap. While small business owners are spending nearly three and a half hours on sales and close to three hours on marketing a week to drive new business, IT accounts for two hours and 47 minutes, and office management almost three hours.

The findings – part of Samsung's 'More Good Days at Work' initiative which shows small businesses how innovative technology can help their staff to have better days at work – highlight that the situation is mirrored in workers, with nine in 10 (91%) losing concentration by coming to the rescue to help colleagues with IT issues. With two-thirds (63%) of workers spending between 15 and 45 minutes a day helping their colleagues with these issues, businesses are losing almost four hours a week per employee.

Samsung sat down with Graham Allcott, author of 'How to be a Productivity Ninja' and founder of Think Productive, to hear his top tips on being more productive in the workplace:

Email is a fantastic productivity tool, but it's also a huge source of distraction. And when you think about the key moments in your job – those things that create an impact and add value – they all happen outside of the email inbox, not in it. Keep your inbox at zero, spend some time each day at work with email switched off, and take advantage of surprise opportunities to cut through the email, such as train rides or dentists' waiting rooms. Also, don't make email the first thing you do in the day – start your day by thinking about your own priorities, not everyone else's.

In "The Seven Habits of Highly Effective People", Stephen Covey talks about how if you've got to cut trees down, it's more efficient to spend time sharpening your saw than it is to jump straight in. The same is true with our tools: replacing that old laptop that's got slow and out of date, taking advantage of great new apps, or simply learning good keyboard shortcuts are all examples of sharpening the saw: you invest a few minutes now, but just watch it pay off for years to come.

3. Have a "good second brain".

In "The Seven Habits of Highly Effective People", Stephen Covey talks about how if you've got to cut trees down, it's more efficient to spend time sharpening your saw than it is to jump straight in. The same is true with our tools: replacing that old laptop that's got slow and out of date, taking advantage of great new apps, or simply learning good keyboard shortcuts are all examples of sharpening the saw: you invest a few minutes now, but just watch it pay off for years to come.

Apps like Slack, Basecamp or Google Hangouts can reduce the need for lots of time-consuming and energy-sapping meetings. Find a way for your team to work more flexibly, and never attend or organise a meeting unless there's a clear purpose and you're sure a meeting is the best way to solve the problem.

So much of our brains are taken up with 'maintenance tasks': expense claims, regular reports and meetings, problems or people that need regular attention and focus, and so on. Then we get home and it's "Did I remember to put the recycling out?" or "Have we packed the gym kit for school?". Using apps and reminders, and storing this in your phone is a great way to reduce this mental noise. Most people can take this a step or two further than they currently do. What mental noise or repetitive tasks can you use technology to automate?

The novelty of apps on your phone may have worn off, but in truth, the productive value of these tools is just getting started. Whether it's sending invoices direct from your phone and taking photos of your receipts with an app like Xero, collaborating on documents and chatting with colleagues, counting your steps, or using a meditation app like Headspace to calm down after a long day, we are only just at the beginning of how technology can improve our productivity, save us time, and help us lead a better life, too.

One of the most underrated features of WhatsApp is the ability to record short, voicemail-style messages at the touch of a button. This saves you the time of having to type the message out, and it's a win-win for the person receiving it, too, as it doesn't interrupt them like a phone call would, but they also get the intonation of your voice rather than just text-alone, which makes you much more likely to be understood.

Passion to Paycheques

Combining personal passions with a career is a dream for many of us, and recent research we carried out shows there's an increasing number of professionals mixing business and pleasure to create their perfect careers.

Our recent study with the Centre for Economic and Business Research (CEBR) and YouGov found that one in ten British workers have left their previous jobs to pursue a career they're truly passionate about.

These 'funtrepreneurs' have turned their passions into paycheques, making an average of £22,594 in their first year – a figure which is set to rise by 50% to £33,845 in the next five years. Taking into consideration wages, taxes and profits, 'funtrepreneurs' are contributing £165bn to the UK economy – likely to rise to £228bn over the next five years.

Funtrepreneurs are contributing £165bn to the UK economy

So what's behind the sudden surge in 'funtrepreneurial' spirit? Well, our research shows that there are a number of factors driving this trend. Two in five workers made the change because they didn't like the working culture at their previous company, 32% wanted a change of lifestyle and 14% made the change so that they could be their own boss.

If you're struggling to enjoy your current job, the benefits of making such a bold move into the world 'funtrepreneurialism' might just tempt you to explore further. Additional research from the CEBR revealed that 'funtrepreneurs' benefitted from improved job satisfaction (84%), creativity (63%) and focus at work (59%).

Technology is a major part of current and future 'funtrepreneurial' ventures, with tablets and laptops (59%), Wi-Fi and 4G connectivity (52%) playing a key role in these new companies. Of those that have left or plan to quit their jobs, technology (7%), retail (5%) and blogging and vlogging (4%) top the list of industries that Brits have moved to or are looking to go into. The future of 'funtrepreneurialism' looks strong too, with 24% of 18-34 year olds planning to make a career switch to pursue their passions, compared to just 2% of workers aged 55 and over.

Alasdair Cavalla, senior economist at Centre for Economics and Business Research, said: "We were fascinated to find that a clear majority of microbusinesses were set up by people passionate about their sector or product. Many small, dynamic businesses may never have been set up were it not for people taking this risk to pursue work that they care about. The economic benefits don't stop at the founding of the business – compared to whole-economy averages, we found clear evidence of fewer sick days, higher productivity and greater job satisfaction among people following their passion."

The research was commissioned by CEBR on behalf of Samsung Electronics to conduct a study into passionate workers, including their working habits and their value to the UK economy.

All figures, unless otherwise stated, are from YouGov Plc. Total sample size was 2,033 adults, of which 1,040 are workers. Fieldwork was undertaken between 8th - 11th July 2016. The survey was carried out online. The figures have been weighted and are representative of all GB adults (aged 18+).

All figures, unless otherwise stated, are from YouGov Plc. Total sample size was 511 senior decision makers in micro-businesses. Fieldwork was undertaken between 4th - 8th July 2016. The survey was carried out online. The figures have been weighted and are representative business size.

*Based on July 2016 ONS labour market figures, GB adults aged 18+ (31,700,000). Of those, 12% have left their jobs to pursue a career they are passionate about (3,804,000)

** CEBR figures calculated as follows: The first task is measuring the economic contribution from businesses set up by entrepreneurs following their passion. GVA is a measure of the value of goods and services produced in a specific industry or sector. There are several definitions and ways to estimate GVA which should all yield the same result. We identified GVA as the total employment cost (i.e. wages plus national insurance and pension fund contributions) plus taxes and profits.

GVA=employee compensation + gross operating surplus + taxes - subsidies

This is the main approach used in this research. The ONS publishes statistics on both total employment cost and GVA by industry, which allows us to infer a "GVA-to-employment-cost" ratio. This ratio captures profits as well as tax contributions and subsidies (which are deducted from GVA) for each industry. Hence, knowing the total labour cost by industry as well as micro-business employment numbers and the labour cost to GVA ratio allows us to estimate GVA on a industry specific level for small enterprises.

To confirm our results, industry-specific GVA contribution of microbusinesses was also estimated with the turnover method. The results are in line with our initial estimates, corroborating our findings.

To compute the productivity boost, we assigned conservative estimates to the multiple-choice question: "Generally speaking, to what extent, if at all, do you think a person's productivity is increased if they are working in a job they feel passionate about?" This was split across businesses according to the industry they operate in. We ensured that only the founders and not all employees were allocated the boost by splitting the GVA of each micro-business evenly between the average number of employees by sector.