Galaxy Note9
The new super powerful Note
Galaxy Note9 available on Enterprise Edition
For the achievers out there.

In the always-on, mobile world, you need a phone that keeps up with the way you work — right out of the box. With customisable security and control that transforms how you participate in the Next Mobile Economy. It's the phone made so you can do what can't be done.
Galaxy Note9 Official Introduction
Introducing the new super powerful Galaxy Note9.
Powering productivity on the go

Feel empowered with intelligent features and powerful fundamentals on the Galaxy Note9. It's the phone that keeps up with the pace of your business.
So powerful, it's a phone and a PC in one

Make any place a workspace with a single cable*. When connected to a monitor, the Galaxy Note9 provides a PC-like experience so you can do more on an even bigger screen. Use your Galaxy Note9 as a touchpad and write or draw using the S Pen – so you don't need a keyboard and mouse. Plus, multitask by using Samsung DeX on the monitor as well as using apps on the phone screen – so you can do more, like reviewing a presentation and taking notes simultaneously.
*HDMI cable, monitor and accessories sold separately.
GO TO SAMSUNG DEX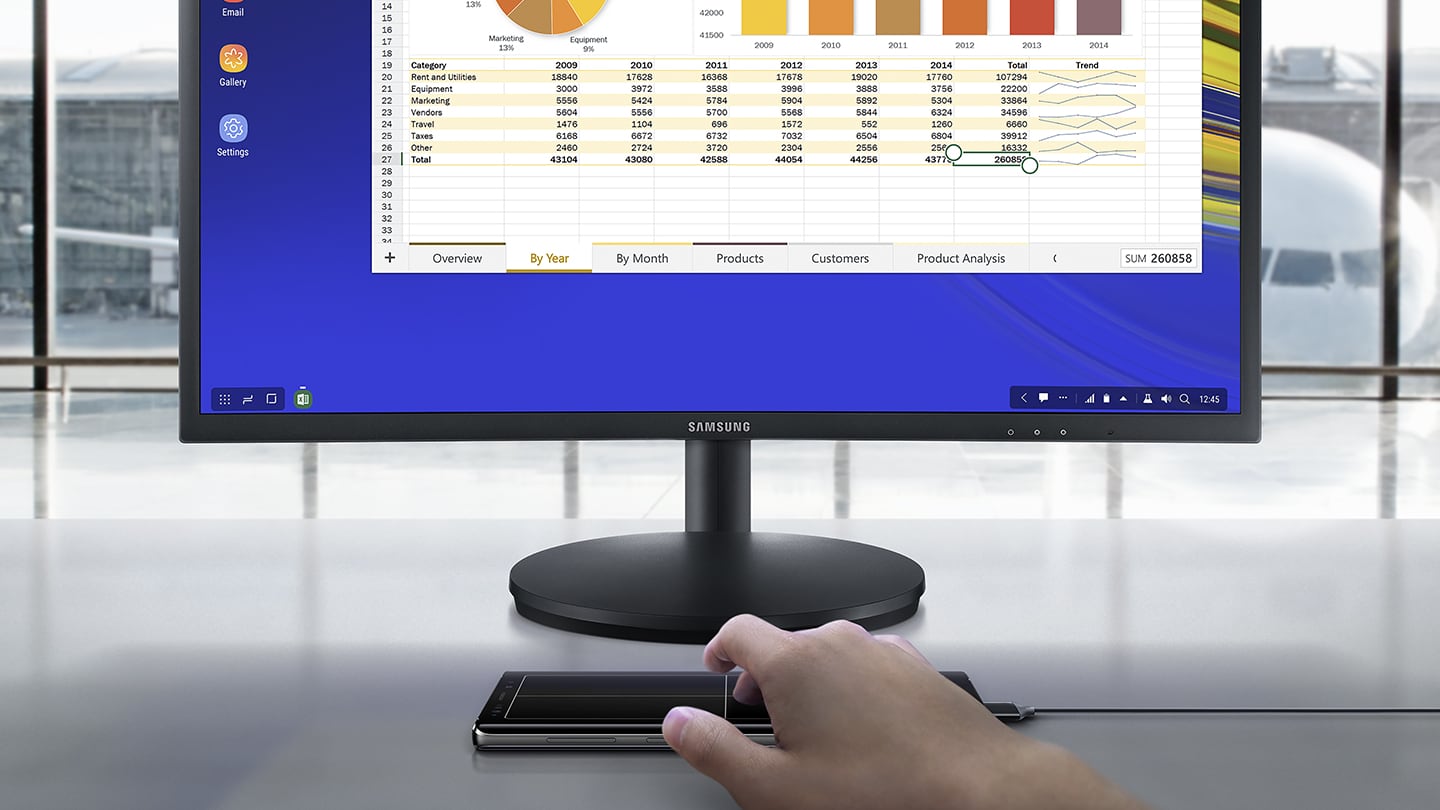 The all new, intelligent S Pen

Make the most of your powerful Galaxy Note9 with its equally powerful S Pen. Newly enhanced with Bluetooth capabilities, S Pen functions as a remote control up to 10m too. You can flick between presentation slides, control your camera and quickly launch your most used apps – without touching it. For even more control, you can customise functions too.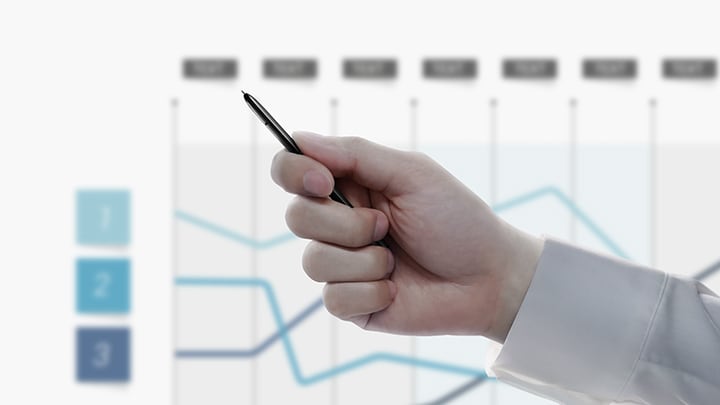 128GB storage: Store more, delete less

Internal 128GB | External up to 512GB
Give big ideas the space they need to help grow your business with the huge 512GB built-in memory. Download, capture and create more. And if you need extra space, you can expand it with a microSD card* up to 512GB.
*Micro SD card sold separately. External memory may be used to store media (photos, video and music files), but not applications
*Micro SD card sold separately. External memory may be used to store media (photos, video and music files), but not applications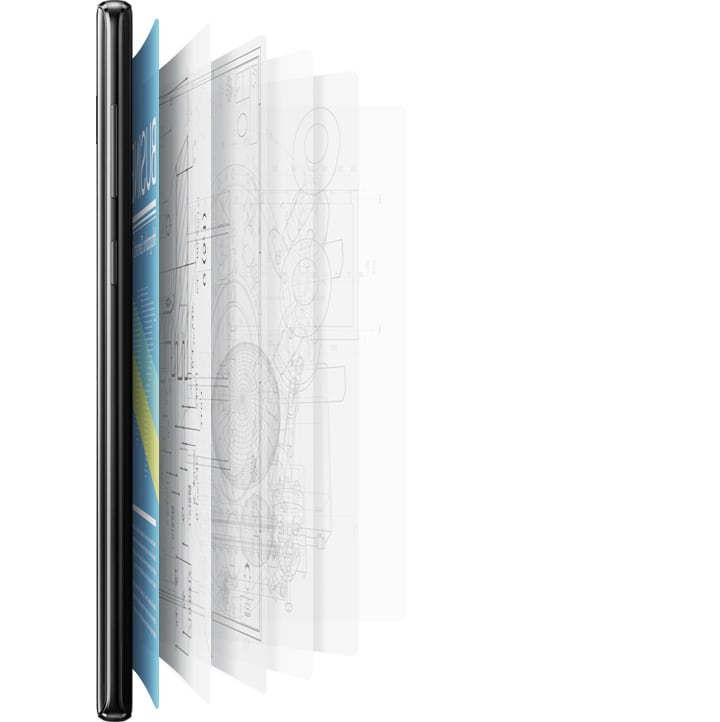 Experience the cutting-edge processor

Business doesn't wait, so neither should you. The high-performing Galaxy Note9 has a 10nm AP and 6GB RAM* providing incredible power and speed so you can work more seamlessly.
*6GB RAM models come with 128GB internal storage only.
*6GB RAM models come with 128GB internal storage only.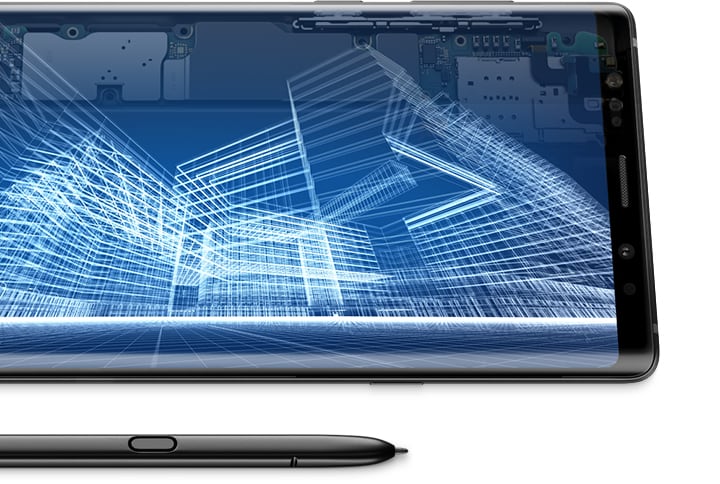 Work at the speed of business

The cutting-edge processor is built to thrive off fast internet connections. So you can download huge presentations, upload high-resolution videos and even browse the web more seamlessly than ever before.










Work through the weather
Galaxy Note9 and S Pen feature a water and dust resistant IP68 rating*, so you can go wherever work takes you. Inside, outside, dusty or wet, Galaxy Note9 is built to withstand whatever life throws at it.
*IP68 water resistant up to 1.5 metres for up to 30 minutes. Rinse in fresh water afterwards.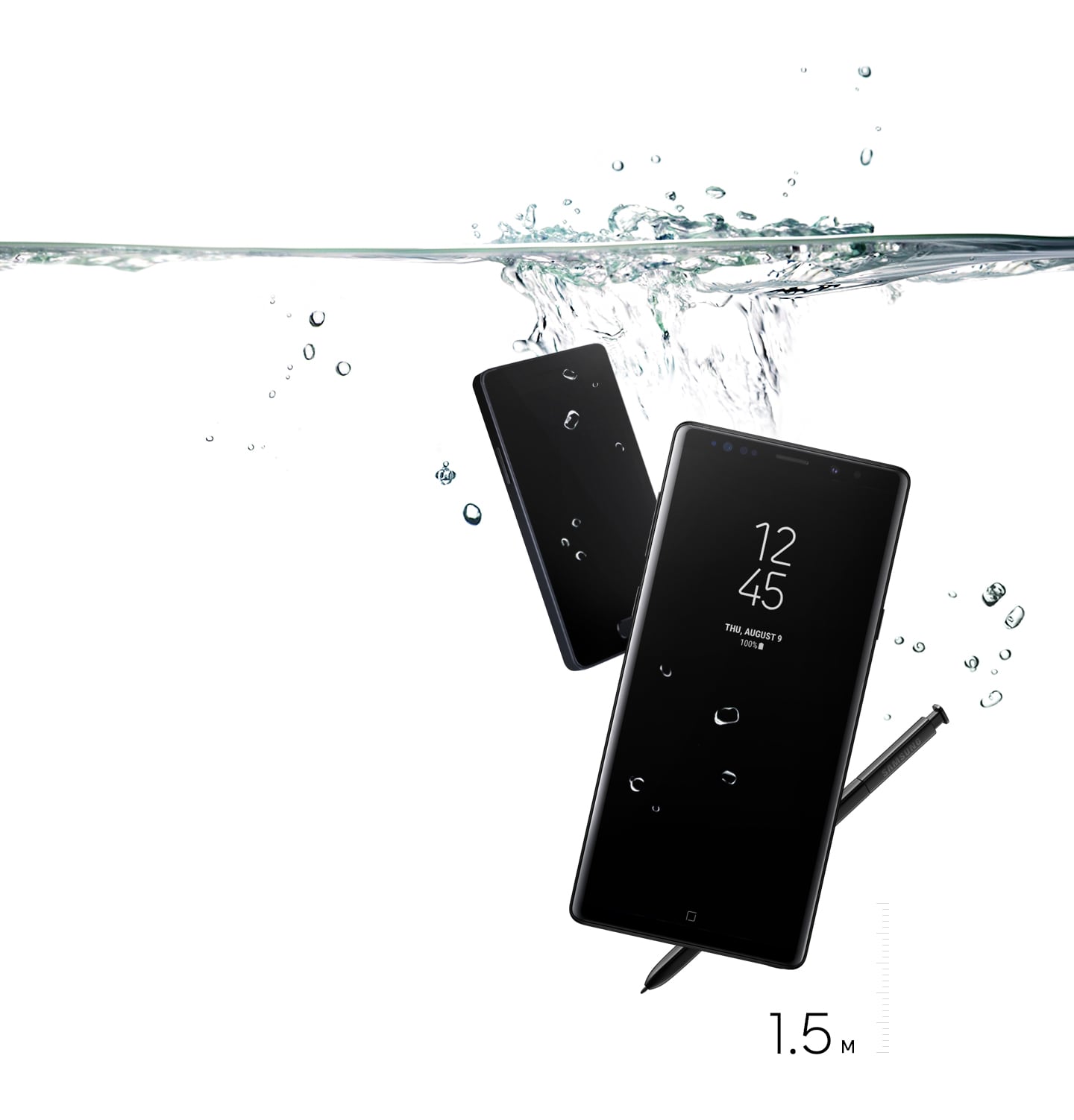 The phone powerful enough to keep up with you

Stay connected even after the day's done – Galaxy Note9's features are for both work and play.

See more on the largest Infinity Display ever

Multitask without constraints on the 6.4" Infinity Display. With visual distractions hidden away, the large, immersive screen offers an uninterrupted view, whether you're working or playing, in the office or at home.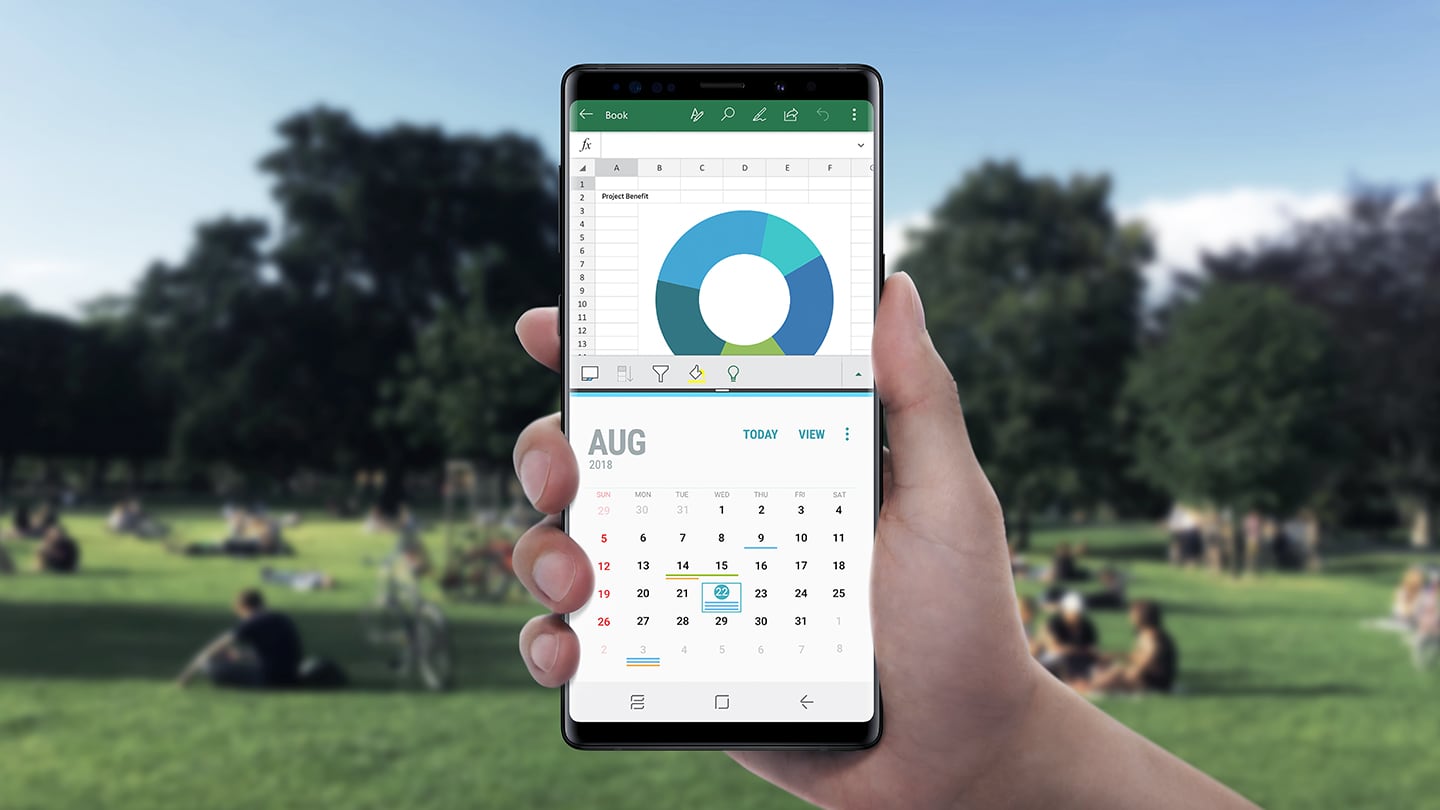 A powerful camera, on or off the clock

The intelligent dual lens camera lets you capture stunning, detailed pictures day and night. Dual aperture automatically adjusts to the light, like the human eye. And Scene Optimiser detects what you see to optimise colour settings, while Flaw Detection checks for blinks, blur, smudges and backlighting. Altogether, Galaxy Note9 makes it nearly impossible to take a bad shot.
*The rear wide-angle lens supports F1.5 and F2.4 modes.
*Accuracy of Scene Optimiser may differ depending on shooting conditions including multiple subjects, being out of focus, or moving subjects.
*Accuracy of Flaw Detection may differ depending on surrounding conditions or subject.
*Blink and blur detection works best when there are three or fewer people in the frame, 1.5 meters or closer to the camera.
*Lens smudge and backlighting detection may only alert once in a 24-hour span.
Our most powerful battery takes you further

The Galaxy Note9 battery is our most powerful yet. With 4000mAh, it keeps up with you. So when duty calls, battery life is the last thing on your mind.

Our most powerful battery takes you further

For those nonstop workdays, Galaxy Note9's 4000mAh battery keeps up with you on a single charge. So when duty calls, battery life is the last thing on your mind.

One phone, two numbers

The Galaxy Note9's Hybrid SIM* capability gives your life more balance. Keep both business and personal numbers on one phone, so you can keep your work life and home life separate. Or, put in an international SIM when you're on a business trip abroad.
*SIM card sold separately.
*SIM card sold separately.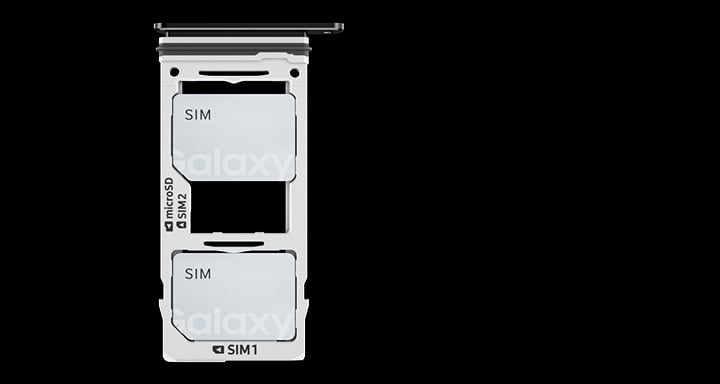 Powering your business

Galaxy Note9 comes with the defence-grade security of Samsung Knox, safeguarding your data the moment you turn on your device. Biometric authentication adds another layer of protection. Meaning your mobile workforce stays secure, even out of office.

Defense-grade security from the chip up

Protect your business data with a high-power security platform: Samsung Knox. It's fused into both hardware and software, providing multiple layers of defence, straight out of the box. And real-time monitoring helps to ensure protection and prevent breaches in the office or on a business trip.
FIND OUT MORE KNOX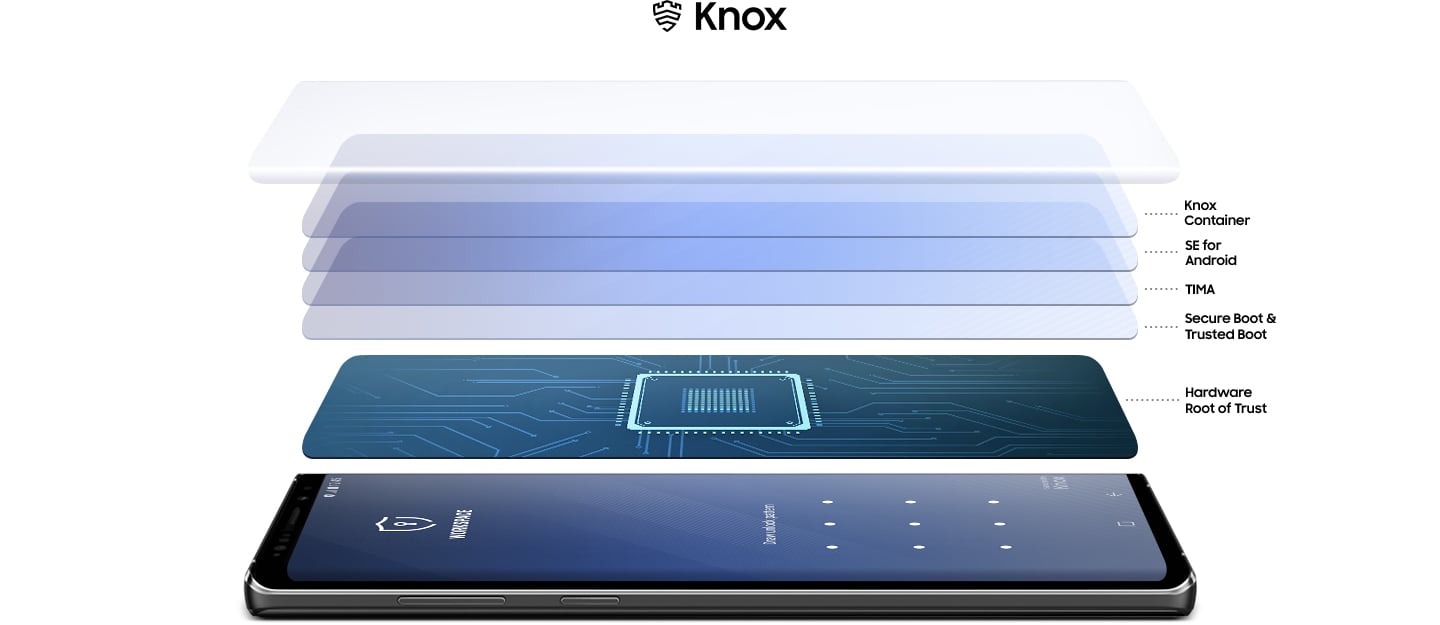 Keep work safe, keep life separate

Feel comfortable bringing your own device to the office. The Secure Folder holds your sensitive data in a protected area, dividing your work from your home life.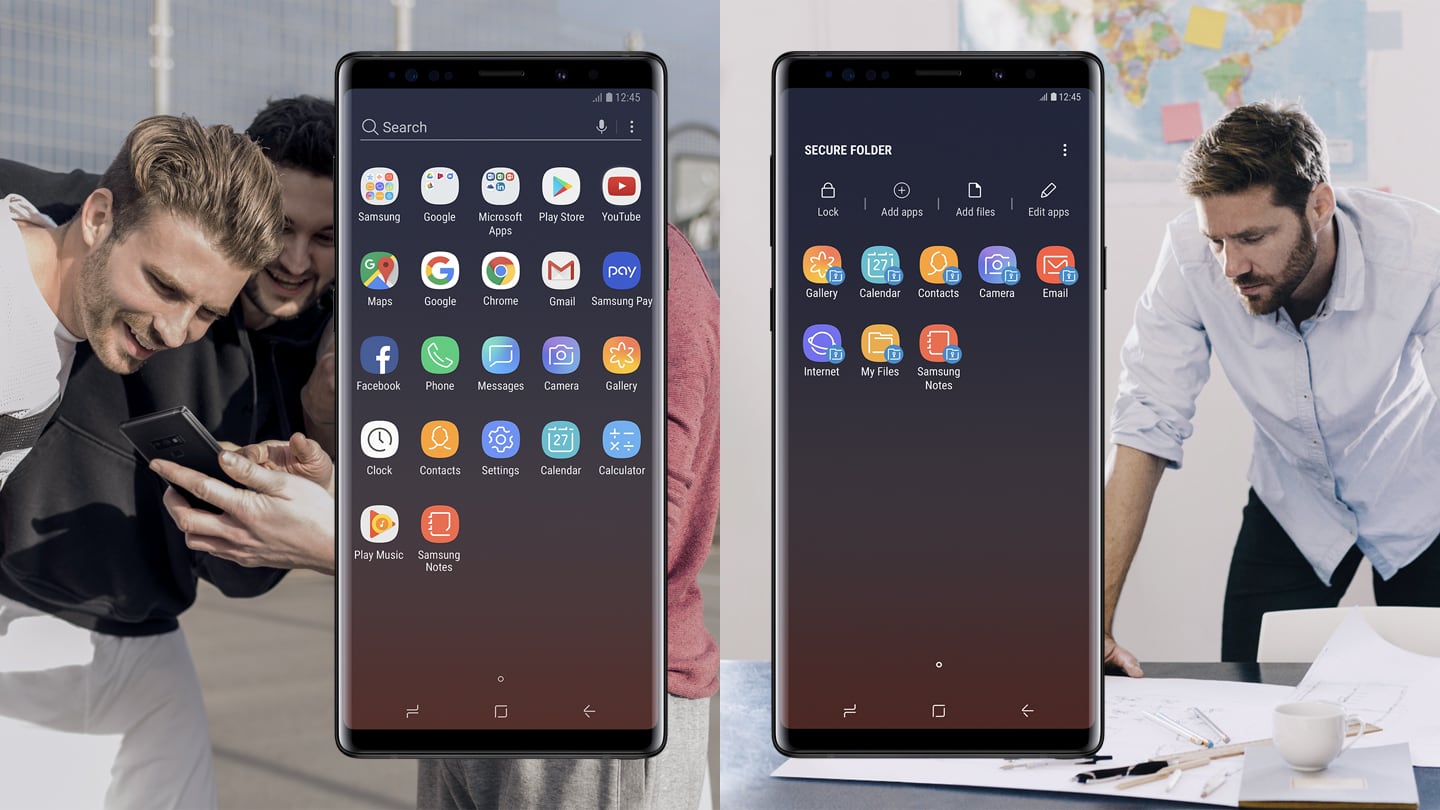 Manage multiple devices with ease

Managing and keeping track of an office full of devices is more convenient with the cloud-based EMM, Knox Manage. A low-cost licence fee and simple deployment process allows you to remotely control and secure devices via MDM strategies. Knox Manage also suits corporate-liable and BYOD policies, letting you ensure security for all types of deployment models.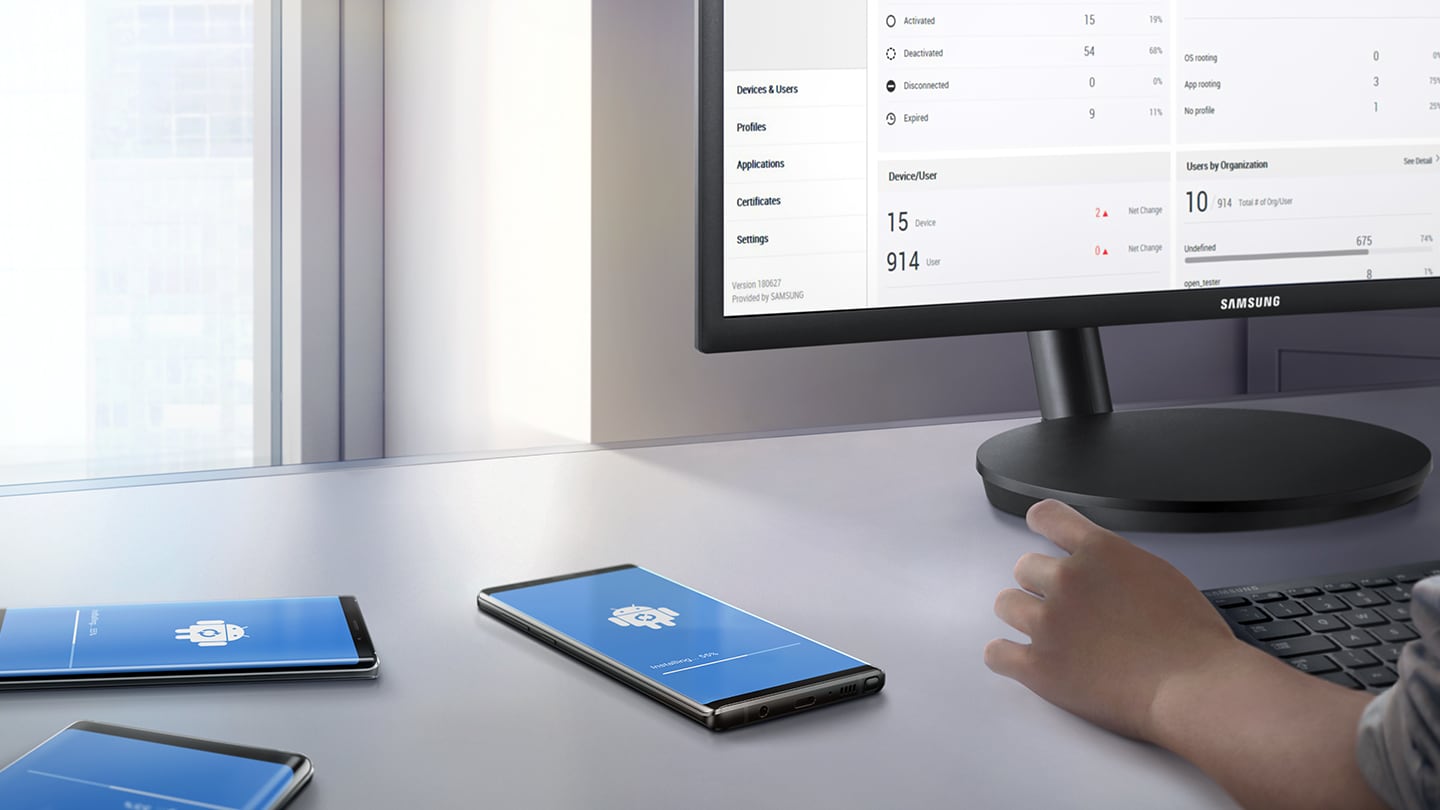 Connections that expand your world

Link up to a world of innovation with your Galaxy Note9 and the Samsung Ecosystem. Connecting to a range of devices like wearables, tablets and more, Galaxy Note9 unlocks powerful technology that transforms not just how you work, but also how you live. Go further, faster with the Samsung Ecosystem.