43mm MC Protector
ED-LF43PT
Capture it perfectly with UV filtering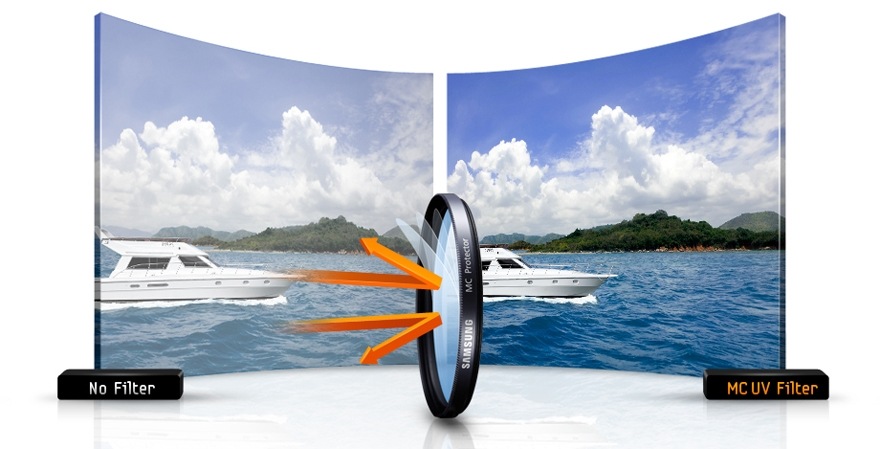 The Samsung multi-coated UV filter is simply perfect for minimising photographic distortion, which is often found in amateur pictures. By absorbing the UV light, the PT Filter is able to reduce effects such as photographic haze. The results are clearly superior with brilliant colours and greater detail. This filter can be especially effective when taking photos by the seaside or up in the mountains, where the air cleaner.
Keep your camera safe with filter protector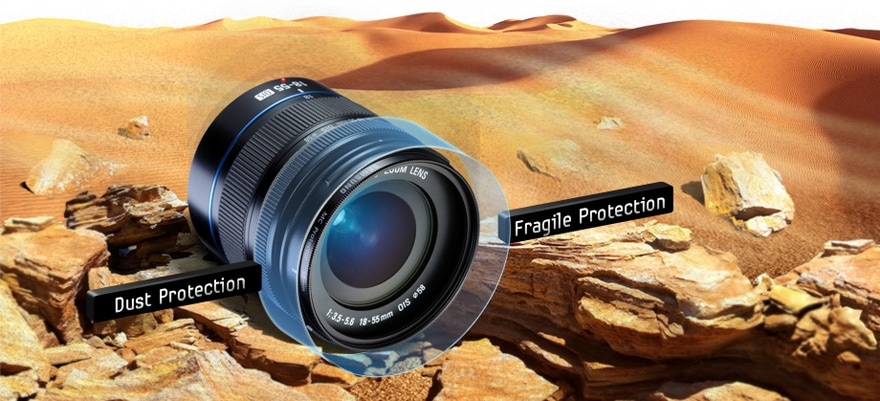 It is important that your camera has the right protection. Foreign elements such as dust, dirt and water can easily get inside and affect the camera's inner workings and ultimately ruin your pictures. The Samsung PT Filter is perfect for preventing not only these unwanted elements from getting inside your camera but also other physical defects like scratches and fingerprint marks. This is helpful in protecting the original lens, while also giving your photography the clarity and accuracy it deserves.