NV7000F Electric Oven with Dual Fan (Twin Fan), 70 L
NV70F7584DS/EU
BUNDLE
Sorry! This product is no longer available
A
Energy Efficiency Class
595x595x566
Outside (WxHxD)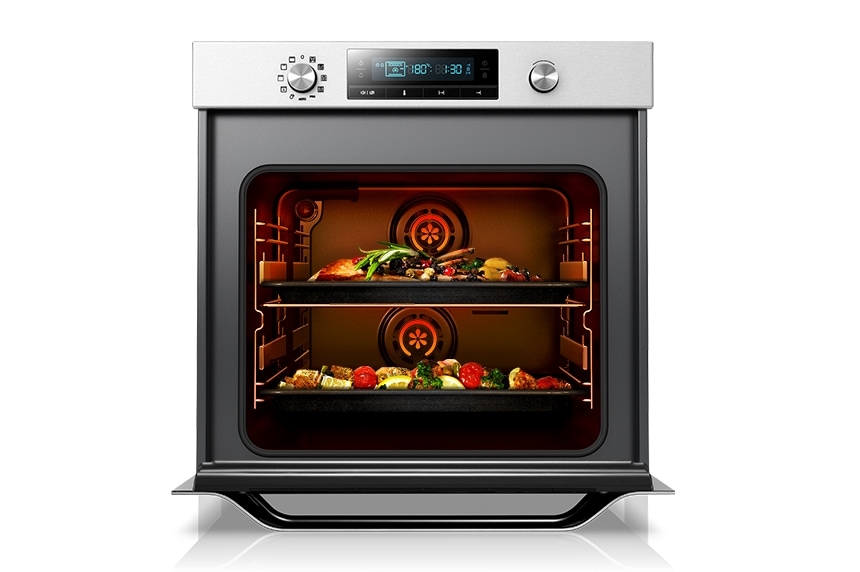 Dual Fans
Dual fans are twice as efficient with twice the satisfaction. Dual fans spread heat evenly throughout the oven.
Professional Cooking Mode
Pro-Roasting. Sear and seal in juices before cooking with the Pro-Roasting Mode for food that is juicy and tender, and never overcooked. Intensive Heat For highly concentrated and even heat, choose Intensive Cooking Mode.
Sleek and Minimal Design
For those with an eye for style, the Samsung NEO Twin Oven is dressed in glass, black and stainless steel and accessorized with an integrated curved handle that fits perfectly in your hand. The result is a premium look with inviting details designed to bring harmony to any home environment.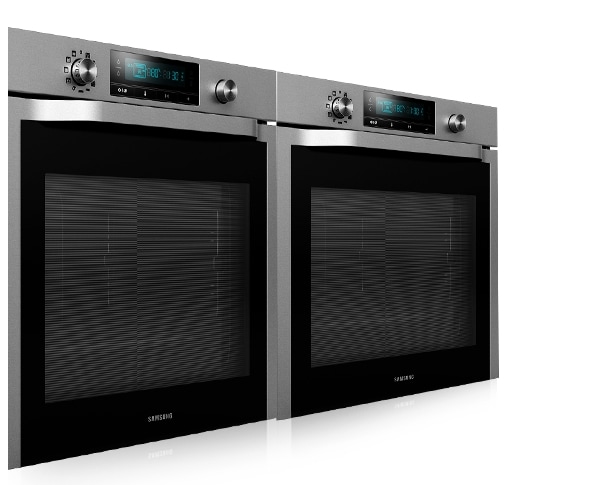 Seamlessly Integrated Handle
The frame of the NEO Twin Oven is accessorised with an elegantly curved integrated door handle, creating clean lines complemented by stylish glass, black and stainless steel.
Designed to Bring Harmony
The NEO Twin Oven looks as good as your cooking tastes. As part of the Samsung NEO Series, it offers a sleek design with flourishes of glass, black and stainless steel that bring harmony to any home decor.
Intuitive Ice Blue LED display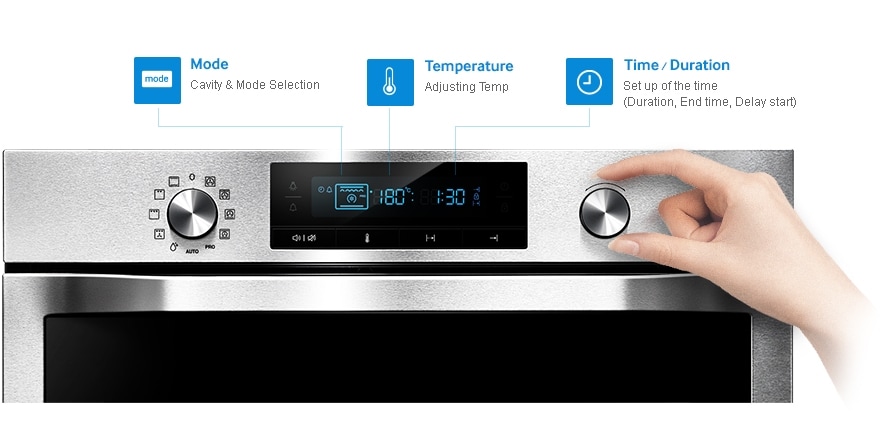 With a soothing, signature blue color, the intuitive display on the NEO Twin Oven was developed to reflect your most common cooking habits, affirming Samsung's dedication to providing appliance innovations that deliver improved experiences and convenience.

Fast Preheating Setting
Samsung oven applied embedded fast preheating system that ensures faster preheating time and lower energy consumption.
Steam Clean
Burn off grease and residue to keep your oven clean.
70 L

Usable Capacity

A

Energy Efficiency Class

1700 W

Convection

595x595x566

Outside (WxHxD)
Features and specifications are subject to change without prior notification.