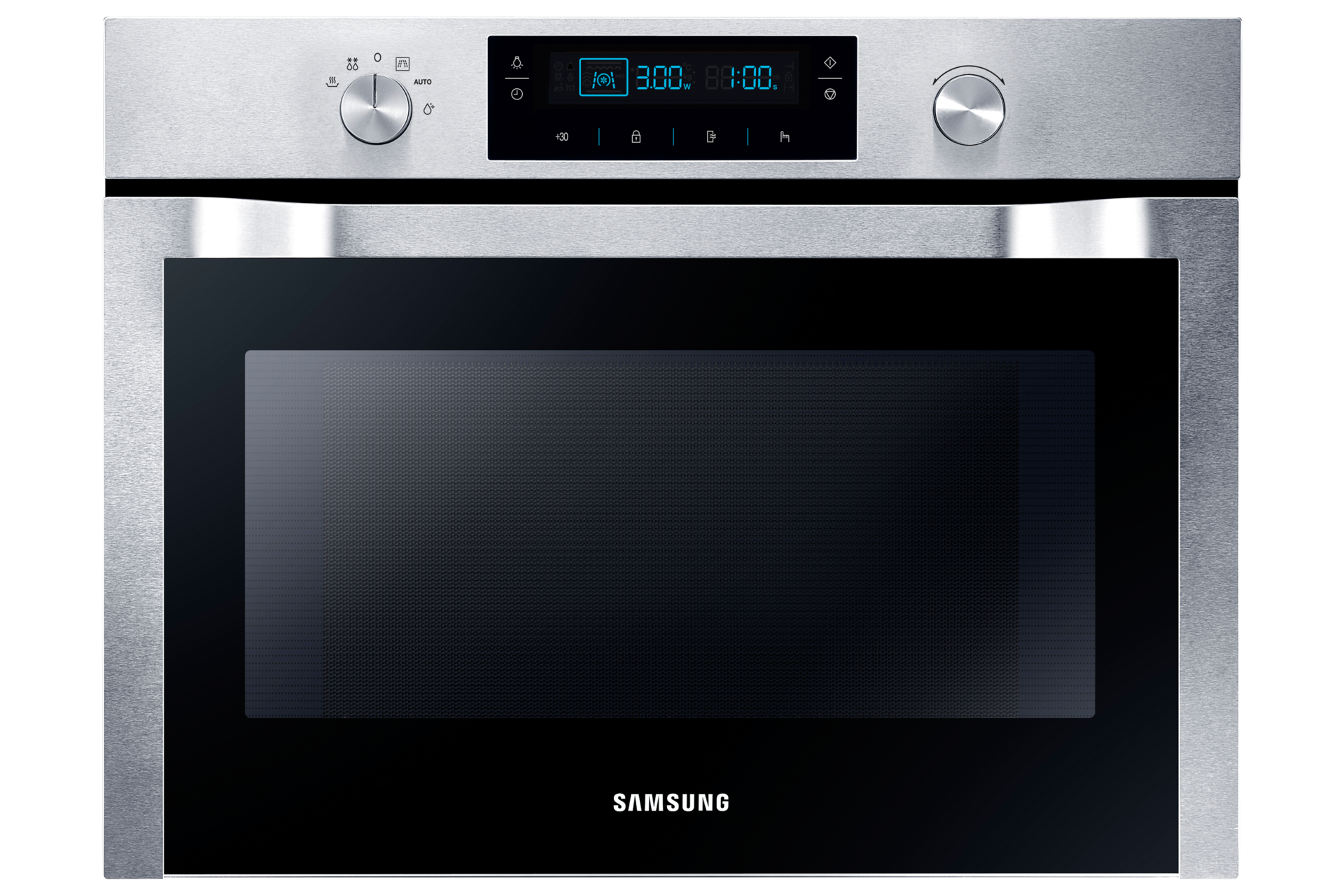 NQF700 Electric Compact Oven with Professional Cooking Mode, 50 L
NQ50H7235AS/EU
Sorry! This product is no longer available
Accomplish Grand Culinary Feats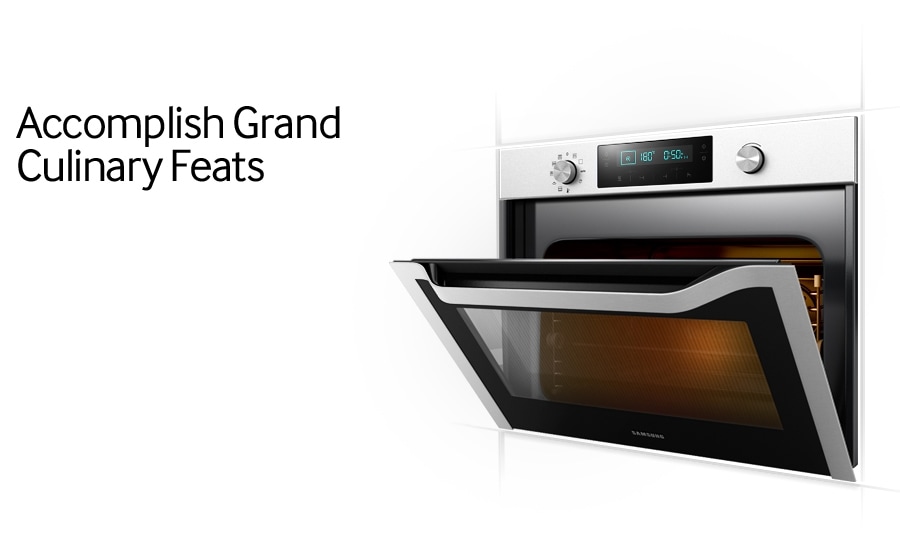 Introducing a large capacity oven that is compact in size but provides professional results. Tackle holiday turkeys and multiple dishes with 50 litres of interior capacity space.
Largest Capacity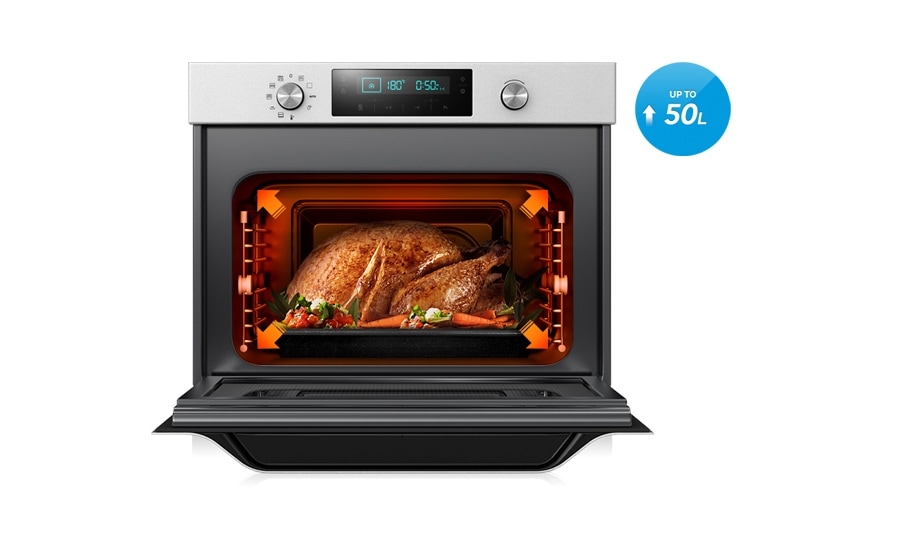 The Samsung NEO compact oven features more interior space than standard compact ovens, giving you the freedom to fit any sized meal. With 50 litres of interior capacity, you can accommodate everything from a large holiday turkey to multiple trays of cookies.
Premium Stylish Design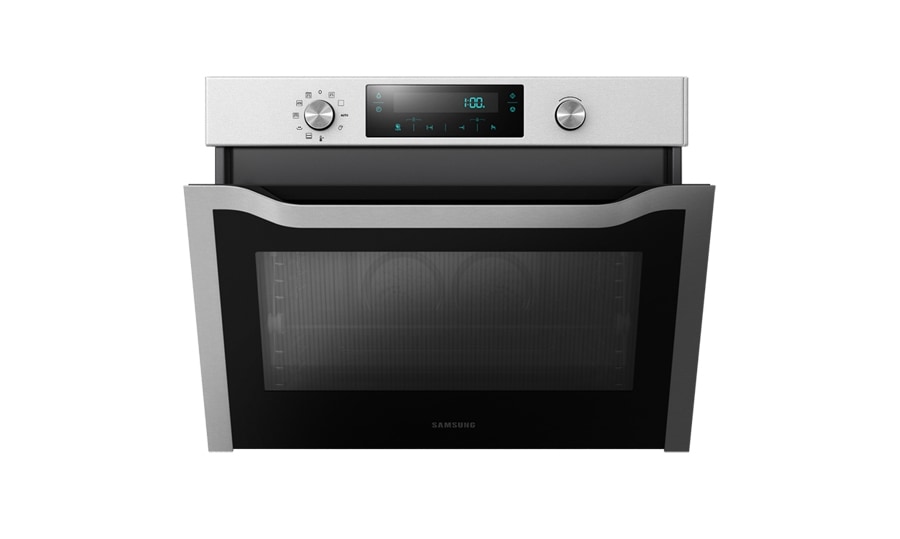 For those with an eye for style, the Samsung Compact Oven is dressed in glass, black and stainless steel and accessorised with an integrated curved handle that fits perfectly in your hand. The result is a premium look with inviting details designed to bring harmony to any kitchen environment.

Pre-Stop Door
A new hinge system prevents the oven door from dropping rapidly when opening, and shuts smoothly when closing.
Wide Lamp
Get a clear view to your culinary creations with the Samsung NEO Compact Oven. The oven's Wide Lamp feature, with mirrors to reflect the light, shines more brightly and allows you to watch food cook to perfection.
595 x 454.2 x 570
50 L
35