Galaxy Note 3: More than meets the eye
By Alex on 22nd Jan, 2014
With its brilliant 5.7" screen with Full HD resolution and long battery life, the Galaxy Note 3 is an obvious choice if you like to stay entertained on the go. However, in addition to the amazing viewing experience, there is still a lot more to love. Discover the other features that can change the way you work and play.
Working on the go
The Note 3 has an impressive screen and the innovative S Pen to match, which are great for things like watching films, playing games and getting creative. But they can also help in other areas of life.

Action Memo lets you make a handwritten note that activates a function straight away. It could be a number that becomes a phone call or a name that becomes a contact.

Meanwhile, S Note gives the whole note-taking routine a 21st century upgrade. You can quickly and easily create notes that can be edited, saved, and shared on the go.
"The phablet is here to stay and the Note 3 is the best out there - fast, powerful and supremely functional."
- TechRadar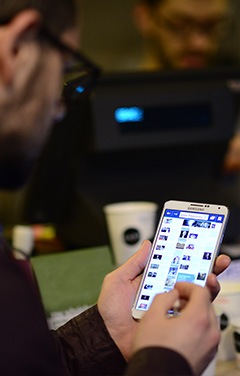 Split screen
With the Galaxy Note 3, one screen can become two, which has lots of potential for multitasking.

The Split Screen function lets you write an email while looking at a document, or keep one side of the screen for working and the other for entertainment.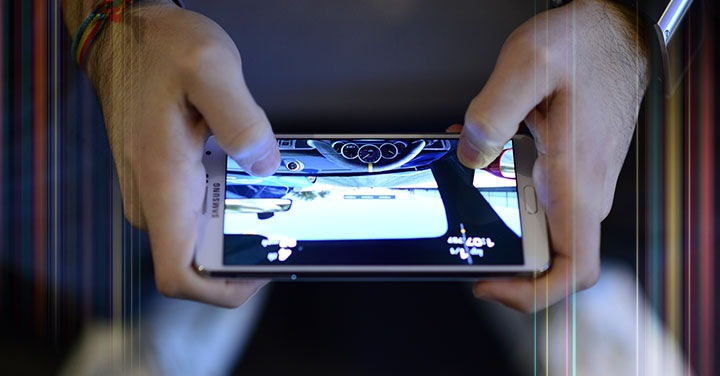 "we laughed at 5in smartphones a few years ago, but now they feel right at home."
- Expert Reviews on the Galaxy Note 3
Not all work!
With all this work talk, let's not forget the Note 3 also has lots of possibilities for fun.

Games on the go
The Note 3 is one of the few mobile devices capable of playing Real Racing 3, one of the most graphically demanding Android games. With Full HD resolution, 3 GB of RAM and a powerful 2.3GHz Quad Core Processor, it delivers a smooth yet explosive gaming experience for all you gamers out there.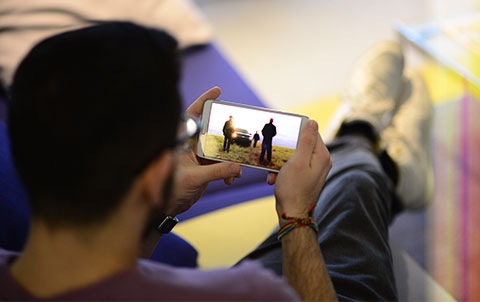 Galaxy Note 3 viewing experience
Resolution: 1920x1080, Full HD Super AMOLED
Battery life: Up to 13 Hours Video Playback time
Display: 16M Colour Depth
Processor: 2.3GHz Quad GHz CPU Speed
Note 3 and Galaxy Gear
The Note 3 also connects seamlessly with the Galaxy Gear, so you can keep your hands free but stay in touch. Worn on your wrist, it tells you when you get a call or message. You can make and receive calls, dictate notes, control it with voice commands and even take photos.
Interested in the Galaxy Note 3?
If you want to find out more details about the Galaxy Note 3, simply click below and visit the product page. If you are ready to make a purchase you can find the right retailer.