Meet the Gear S
By Maris on 4th Sep, 2014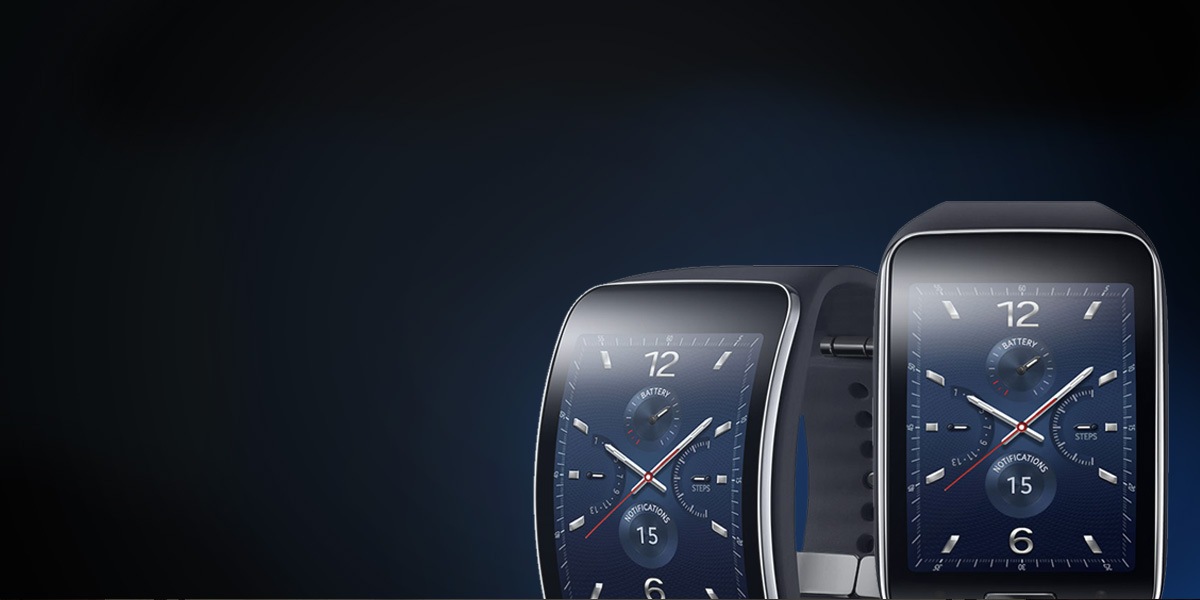 The next generation of smart wearable is available to buy now. Powerful, elegant and connected, the new Samsung Gear S is designed to give everyone who wears it, the mobile freedom to do even more.

More connected
With access to 3G and 2G networks, as well as Bluetooth and WiFi, the Gear S keeps you connected, with or without your smartphone.

Whether it's making or receiving calls, keeping in touch with your social networks or just checking up on calendar and app notifications, the Gear S ensures you have everything you need - right on your wrist.
More Clarity
Featuring a 2-inch curved Super AMOLED display, the Gear S delivers a stunningly rich and detailed viewing experience, together with a beautiful and easy-to-use interface.

And with features such as Conversation View and Condensed Font, the Gear S ensures you can read your messages and notifications with a single glance.
More you
As well as a curved design that fits comfortably around the contours of your wrist, the Gear S gives you more opportunities to express your taste and style with customisable screen options and changeable straps.

And when you're looking for the perfect health and fitness companion, the Gear S will always be there for you. Featuring enhanced multi-sensors, built-in GPS and a range of S Health features to help you stay motivated while on the move.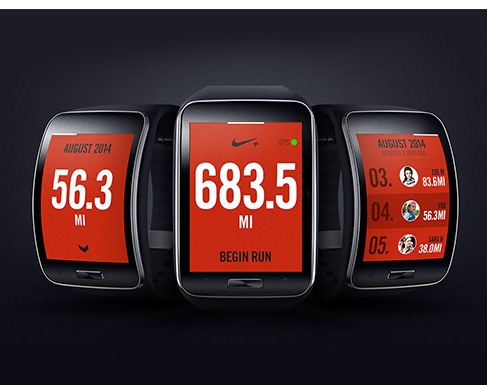 More freedom
With over 1,000 apps already available in the Gear App Store, the Samsung Gear S offers you even more ways to enjoy your mobile freedom:

- Location-based services like 'turn-by-turn' navigation and Maps.

- 24-hour news and views service from The Financial Times 'fastFT'.

- Advanced-reading technology from Spritz.

- Instant view and respond to social notifications from Facebook.

- QWERTY keyboard and voice dictation making text messages and emails easier.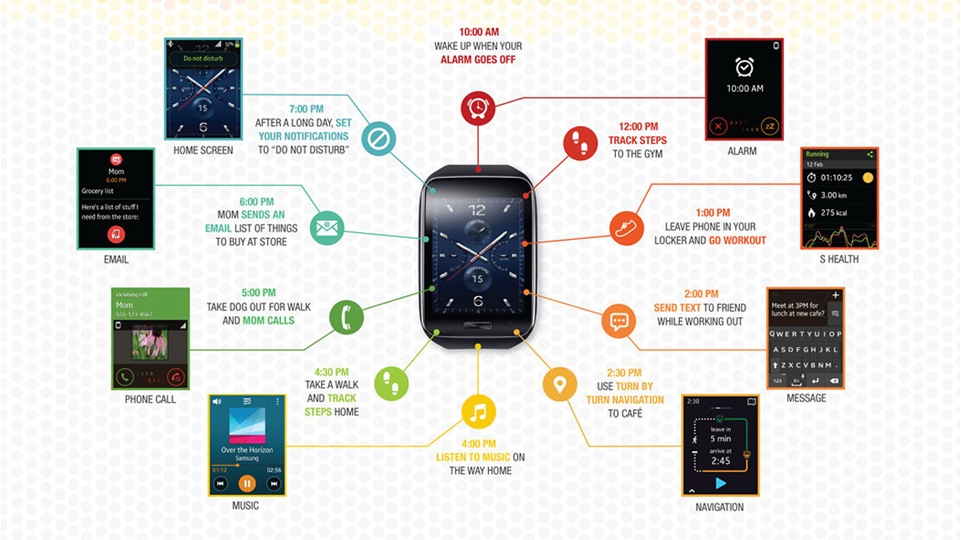 More than meets the eye
Launching alongside the new Gear S will be the new Gear Circle, a stylish headset that can be worn around your neck when not in use.

When paired with your Gear S or smartphone, receiving calls, listening to music or giving voice commands on the go are made simple through a Bluetooth connection.
Buy the Samsung Gear S
The Samsung Gear S is available to buy now.
BUY ONLINE
We are sorry, but this product is currently not available from any of our retail partners.
For UK stock availability, please contact the Samsung Experience Store at sales@samsungexperiencestore.com
BUY IN-STORE
EE

0.17 mi

Unit 2, 65/72 Strand, London, WC2N 5LR,
Phone : 0845 0971 373