The Samsung Galaxy Tab S lands in the UK
By Matt on 12th Jun, 2014
The Samsung Galaxy Tab S has arrived in store and is available to buy. Discover the brilliant features, like its Super AMOLED screen, that make this tablet so eye-catching.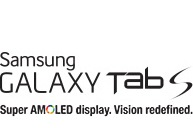 Start spreading the news
The Tab S boasts the ultimate viewing experience. It's the latest piece of tech to benefit from Samsung's unmatched screen expertise, which can be seen on their televisions and smartphones. This superior visual experience provides a vivid glimpse into the future.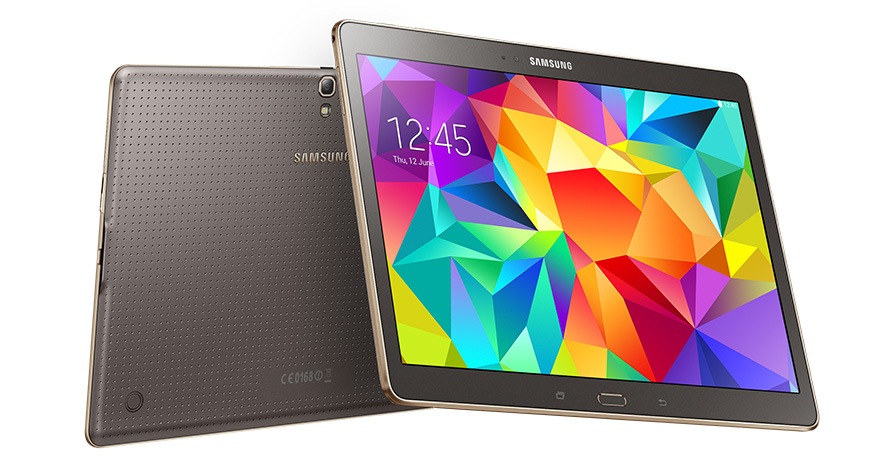 A screen like no other
The Tab S screen, which features unique diamond pixels, provides a wider colour range. This allows for more colours in a wider spectrum than an LCD screen and richer, lifelike pictures.

Another standout benefit of diamond pixels is higher contrast levels. You can now rediscover your favourite films and photos thanks to incredibly deep blacks and crisp bright whites.

With Adaptive Display, the Tab S makes the most of your content. It automatically adjusts the screen so that you can enjoy films, photos and browsing wherever you are, even in direct sunlight.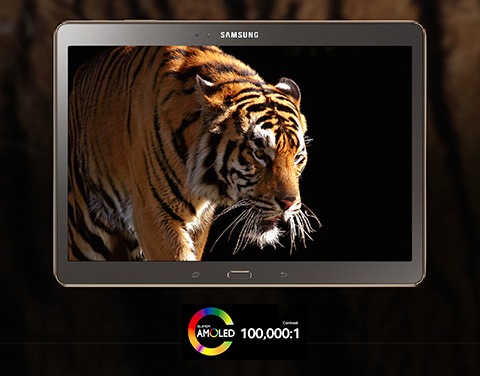 More than meets the eye
On top of all these stunning, eye-catching features, the Tab S also delivers outstanding performance. Most notable is Multi Window. It lets you multi-task on the one screen without having to flip between pages – an absolute must-have feature that lets you do so much more at any one time. You could email your boss while watching the latest blockbuster film or check your calendar while shopping online.

There's more. The new SideSync app allows you to remotely connect to your smartphone from your Tab S, so you can make calls, send messages and share content. This is great for streamlining your devices, sharing with friends or colleagues, and for making the most of your content while at home.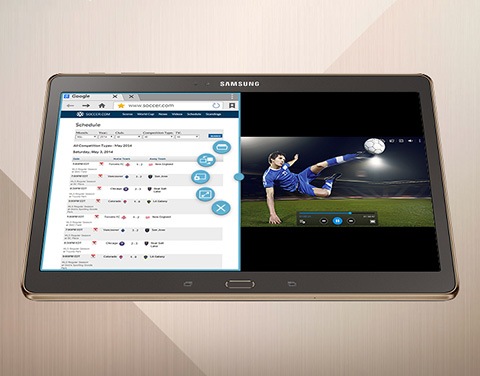 Get started with Galaxy Gifts
Samsung has teamed up with more than 30 leading content providers and services to entertain you and help you get things done. This includes access to news and magazines with Papergarden and over 15,000 Marvel Comics.

Kindle for Samsung has been customised exclusively for the Galaxy Tab S, giving you the ultimate reading experience and access to a vast library of eBooks available in the Kindle store.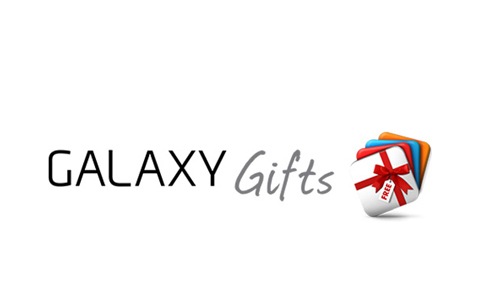 Buy the Galaxy Tab S
The Galaxy Tab S is available to buy now from selected retailers.
Buy Online
We are sorry, but this product is currently not available from any of our retail partners.
For UK stock availability, please contact the Samsung Experience Store at sales@samsungexperiencestore.com
Buy In-store
EE

0.17 mi

Unit 2, 65/72 Strand, London, WC2N 5LR,
Phone : 0845 0971 373