Upgrade your Galaxy with Premium Suite
By Alex on 26th Mar, 2013
Take your Samsung Galaxy experience to the next level with the new Premium Suite software upgrade. Loaded with innovative new features, such as new Multi Window and enhanced Pop-up Play, it's ready to make life not only easier but also a lot more enjoyable. Scroll down and discover what you are missing.
Getting the optimum screen view is now far easier thanks to Smart Rotation, which automatically adjusts the screen position depending on how you are watching it. So, whether you are lying down, sitting upright or on the move, your Galaxy smartphone now adjusts for you, and not the other way around.
View comfortably with Smart Rotation
Do more with Multi Window
When one screen isn't enough, Samsung's Multi Window ensures that you can multitask with minimal fuss.

By simply pressing and holding the 'back key' and then dragging and dropping your apps, you can enjoy twice the viewing pleasure.
Keep it simple with Buddy Page
Finding the apps and widgets you need is no longer a problem. The new Buddy Page feature detects how you are using your smartphone, e.g. you may have the headphones plugged in, or your S Pen out. Buddy Page will automatically suggest appropriate apps or widgets to use.
Capture more with Tag Buddy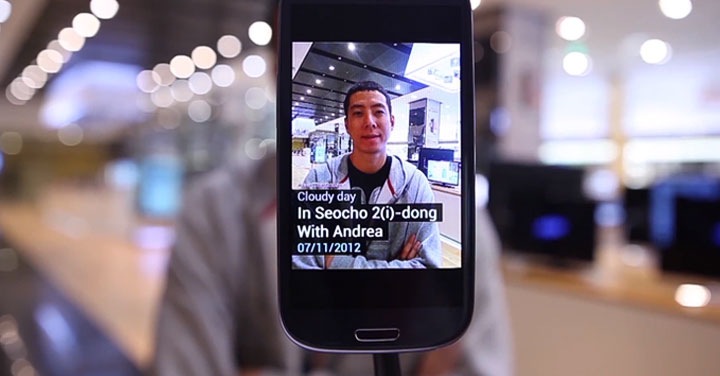 Capturing a moment, while also getting the complete picture is now a reality.
Add even more detail to your photos with Tag Buddy. It automatically tags your photos with useful information such as the date, weather, location and people within the shot.
Tailor your screen with Enhanced Pop-up Play
Enjoy greater flexibility and control over what you watch with Samsung's enhanced Pop-up Play.

Simply pinch the screen with your fingers to resize your videos, and then tap the screen to pause and then tap again to resume play.
One touch for Auto Share Shot
Some moments just have to be shared, but that doesn't mean it always happens. With Auto Share Shot, it couldn't be easier.

Once your smartphone has been connected to the other device via S Beam, photos can be shared by simply touching the two devices together. Simple!
Never miss a thing
If having the latest news is important, then the Samsung Information Ticker is your perfect partner.

By conveniently adding a ticker-tape style information bar at the bottom of your screen, even when locked, you will also always know the latest news, stock information and/or Facebook updates.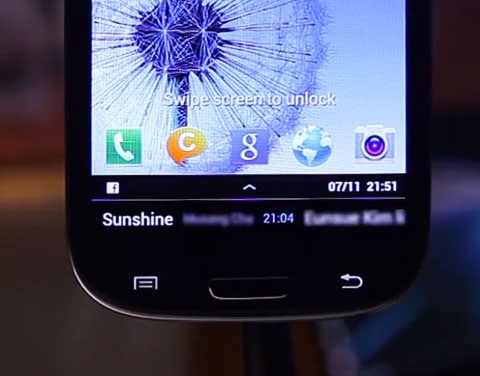 Immerse in Reader Mode
When you find an article worth reading, the last thing you want is distraction.

Samsung Reader Mode restructures your webpage format to fit perfectly with your smartphone, making it easier to read and also share articles.
Capture life with Panorama Mode
Unleash your creativity using the Panorama Mode, which let you take 360° photos. After selecting Panorama within Shooting Mode, all that is left to do is point, click and turn.
For a closer look, check out the hands-on video and see these life-enhancing features in action.
Ready to upgrade?
The Premium Suite is available for the Galaxy S III, Galaxy Note, Galaxy Note II and Galaxy Note 10.1. Please be aware that the Premium Suite upgrade will vary slightly depending on which Galaxy device you have.

Simply follow our easy 8-step guide to downloading your new Premium Suite.

Alternatively, if you do not have this option on your device, then you can easily update your software by connecting to Kies via your PC. Once you have connected, you will see the upgrade is waiting for you.