Samsung Goes Red
By Matt on 8th Apr, 2013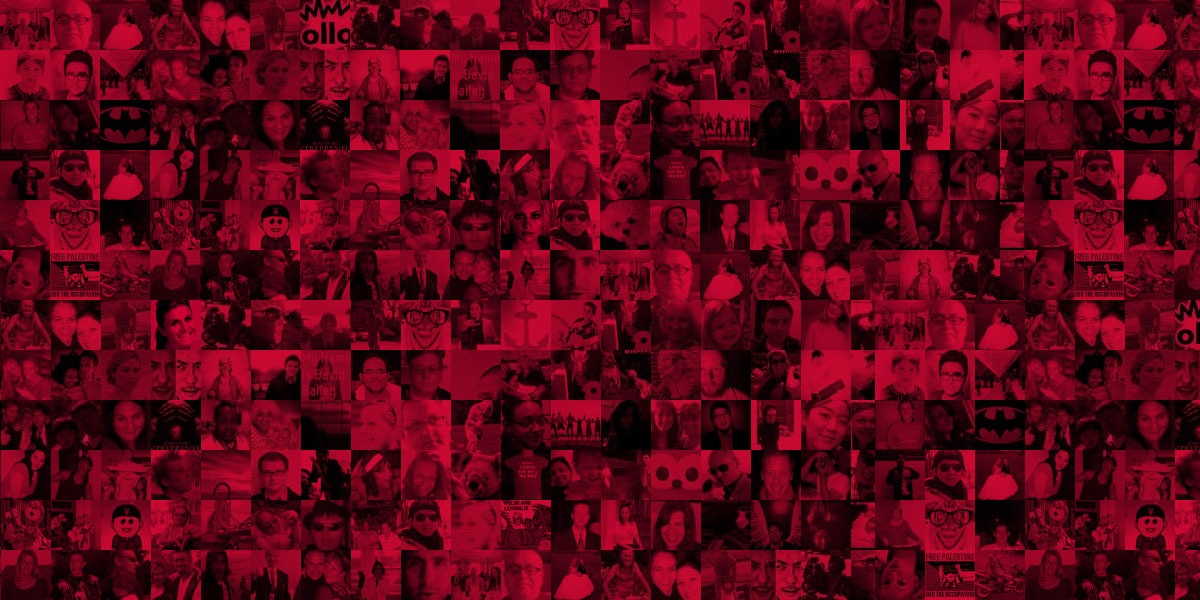 As a proud patron of The Prince's Trust, Samsung UK swapped brand colours for a day on March 26th, 2013 – the same day as The Prince's Trust's annual Celebrate Success Awards. Changing from their traditional blue to The Prince's Trust's red, Samsung used this show of support to help raise awareness of The Trust's inspirational work with disadvantaged young people across the UK.
Painting the Town Red
Supporting young people is of the utmost importance to Samsung, and therefore changing colour for a day proved to be just the beginning.

To create a wider appeal, Samsung also donated their own media space to the cause; this included nine billboards across London, Brighton and Manchester, and a total take-over of Samsung's Piccadilly Screen, Samsung.com, Experience Stores and social networks, like Facebook and Twitter.

To help spread the word, Samsung Partners such as the London Eye, Royal Albert Hall and the British Museum also joined in.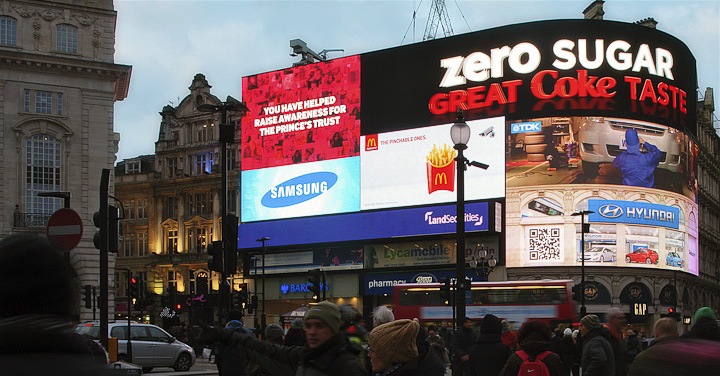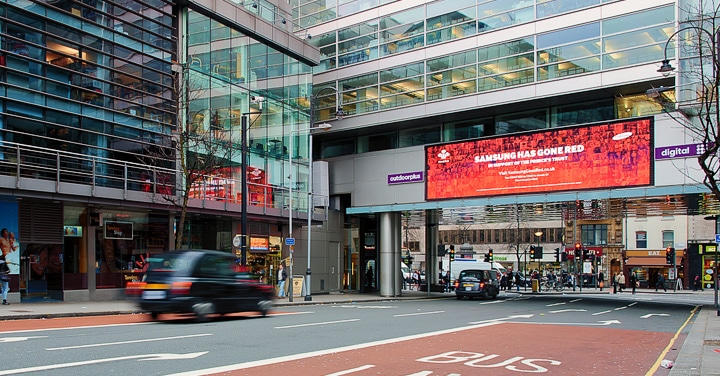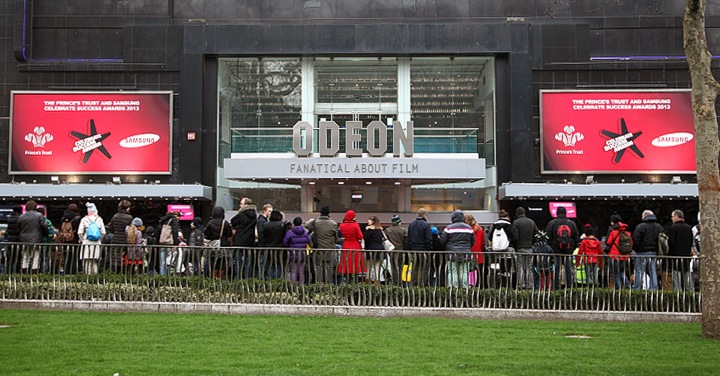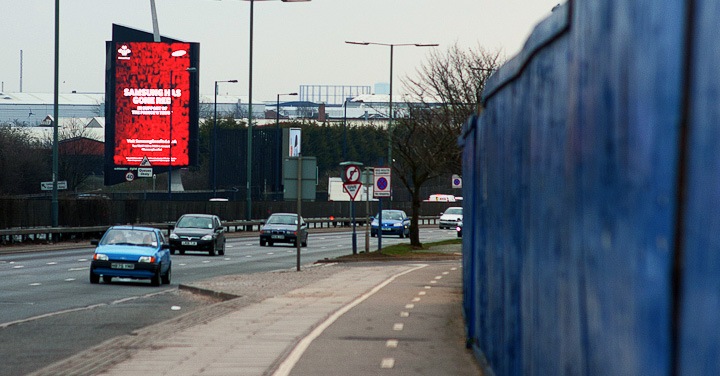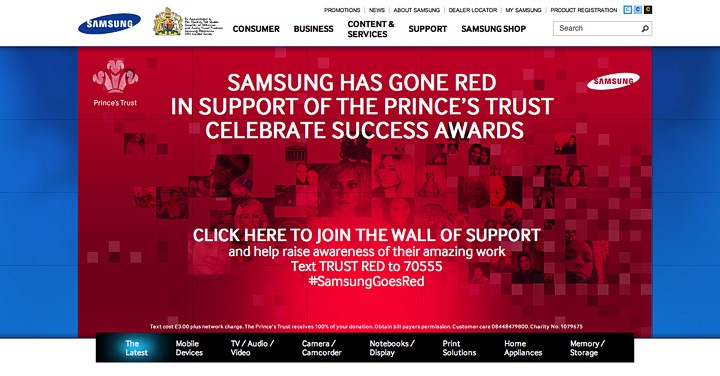 To ensure as many people as possible could get involved, Samsung also created the Wall of Support. This wall, featured within Facebook, allowed anyone to add a profile picture and join Samsung in raising awareness. This was then used on the donated media spaces, becoming the face of Samsung Goes Red for a Day.
Raising Awareness
Going red for a day proved to be a great success. Thanks to a strong social presence and support from both Samsung Partners and celebrities, like singer/songwriter Pixie Lott and TV star Lydia Bright, The Prince's Trust enjoyed unprecedented support. Ben Marson, Senior Head of Corporate Partnerships said, "We were so excited that London went red, through Samsung, in support of The Prince's Trust. With youth unemployment back on the rise, pushing the most disadvantaged young people furthest from the job market, support from organisations like Samsung has never been more crucial."
Highlights from Samsung Goes Red include over 22.7 million impressions, 10,220 visits to the Facebook app, and 588 people on the Wall of Support.
Going Red for the Celebrate Success Awards
The Prince's Trust & Samsung Celebrate Success Awards recognises the amazing achievements of young people who have been supported by The Trust across the UK. This annual red-carpet event is held at the Odeon Cinema in Leicester Square, and featured seven major awards, including the prestigious Samsung Young Achiever of the Year Award.
Samsung Young Achiever of the Year 2013
Afsana Benozir, 21, from Tower Hamlets was referred to The Trust after two suicide attempts, following a very difficult childhood. After years of hard work, Afsana has turned her life around and is currently a volunteer for both the St John Ambulance and the British Heart Foundation. She recently completed a diploma and plans to complete a degree in medicine. She is an inspiration to us all.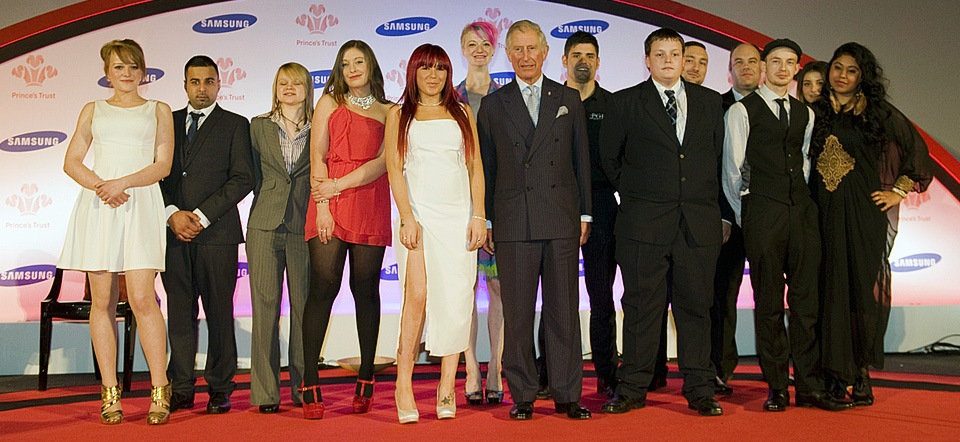 Founded by Prince Charles in 1976, The Prince's Trust is dedicated to improving the lives of disadvantaged young people in the UK. Its vision was simple: 'Every young person should have the chance to succeed'.
After returning from service in the Royal Navy, Prince Charles set-up an initial 21 pilot projects around the country. In the last 37 years, The Trust has helped and inspired over 700,000 young people with its range of opportunities and services including training, personal development, business start up support, mentoring and advice.
Show your support
The work of The Prince's Trust is unfortunately never done. So, if you would like to show you support, please visit their website and discover how you can get involved. From much-needed donations to volunteering, it all helps.