Snuggle Up with
New Apple Originals
Get cozy on the couch with fresh original content from Apple TV+.
Now's the perfect time to sit back, grab some popcorn and treat yourself with some much-needed couch time. Check out the latest lineup of bingeworthy Apple TV+ original series and films to help you relax and stay well.

Defending Jacob
A family's lives are irreparably disrupted when the son is accused of murdering a fellow classmate in this dramatic legal thriller. Chris Evans, Michelle Dockery, and Jaeden Martell star in the adaptation of William Landay's bestselling novel.

Beastie Boys Story
Here's a little story they're about to tell... Mike Diamond and Adam Horovitz share the story of their band and 40 years of friendship in a live documentary experience directed by friend, collaborator, and their former grandfather, Spike Jonze.

Central Park
In this animated musical comedy, Owen Tillerman and his family live an unconventional life in New York's bustling Central Park, which Owen manages. Now, they'll have to fend off a wealthy hotel heiress who wants to turn the park into condos.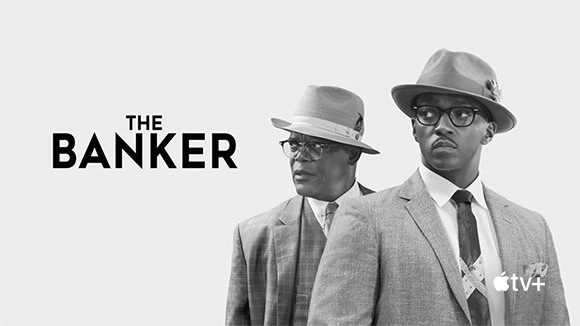 The Banker
In the 1960s, two entrepreneurs (Anthony Mackie and Samuel L. Jackson) hatch an ingenious business plan to fight for housing integration—and equal access to the American Dream. Nicholas Hoult and Nia Long co-star in this drama inspired by true events.
Home Before Dark
A mystery inspired by the reporting of a real nine-year-old journalist. When a young girl and her family move back to the small town her father left behind, her pursuit of the truth leads to the unearthing of a long-buried cold case.
Trying
All Nikki and Jason want is a baby—the one thing they can't have. So they decide to adopt. With their dysfunctional friends, screwball families, and chaotic lives, will the adoption panel agree that they're ready to be parents?
Mythic Quest
Meet the team behind the biggest multiplayer video game of all time. But in a workplace focused on building worlds, molding heroes, and creating legends, the most hard-fought battles don't occur in the game—they happen in the office.

Amazing Stories
From visionary executive producers Steven Spielberg, Edward Kitsis, and Adam Horowitz, this reimagining of the classic anthology series transports everyday characters into worlds of wonder, possibility, and imagination.

See
In the far future, humankind has lost its sense of sight. Jason Momoa stars as the father of twins born with the mythic ability to see—who must protect his tribe against a threatened queen. Alfre Woodard also stars.
The Morning Show
Pull back the curtain on early morning TV. Starring Reese Witherspoon, Jennifer Aniston, and Steve Carell, this unapologetically candid drama looks at the modern workplace through the lens of the people who help America wake up.

Servant
From M. Night Shyamalan, Servant follows a Philadelphia couple in mourning after an unspeakable tragedy creates a rift in their marriage and opens the door for a mysterious force to enter their home.
Live out the full drama on the big screen
Watch the action unfold on your TV. When big scenes call for a big display, use Airplay 2 and screen mirroring to shift your viewing from a mobile device to your Samsung Smart TV. Vamp up the immersive sights and sounds of your favorite movie with Samsung 2020 QLED 8K and Q Soundbar for a theatre experience in your own home. Now grab some snacks and begin your viewing adventure.
* Subscription required for Apple TV+.
* Images are simulated and for illustration purposes only.
The appearance and design specifications which is not affecting to product performance are subject to change without notice.
* Actually product may vary from the image shown
* Please refer to the product detail page for each model.
* Available functions may vary by region, service provider, network environment, or mobile device.
* TV must be connected to a network.
Enhance your viewing pleasure
Stream your favorite shows on the big screen in clear and vivid picture quality - the way they were meant to be seen.