The world of gaming is an exciting space and has many benefits, from relieving stress, to enhancing memory and even improving skills such as problem-solving and concentration. Despite this, it's important to follow some healthy habits when in the gamer's seat; Samsung KX is working with Stuart De Ville, CEO of game development management Game Dev Studio, to share his top five tips on how to get all the benefits from gaming.
1) Take regular breaks
No matter how good the level is, it's important to take some time out to refresh from your gaming experience. If not, this can be counteractive as the player can end up mindlessly trudging through and not taking time to relish success, such as hitting advanced levels or upgrading character stats. Prolonged sessions can also cause the feeling of monotony and exhaustion.
2) Switch it up
Players shouldn't binge on the same game all day. Focusing on one game over and over in succession will likely deplete the continued enjoyment of it. Gaming is a great way to relax, so keep a broad selection available for maximum benefit.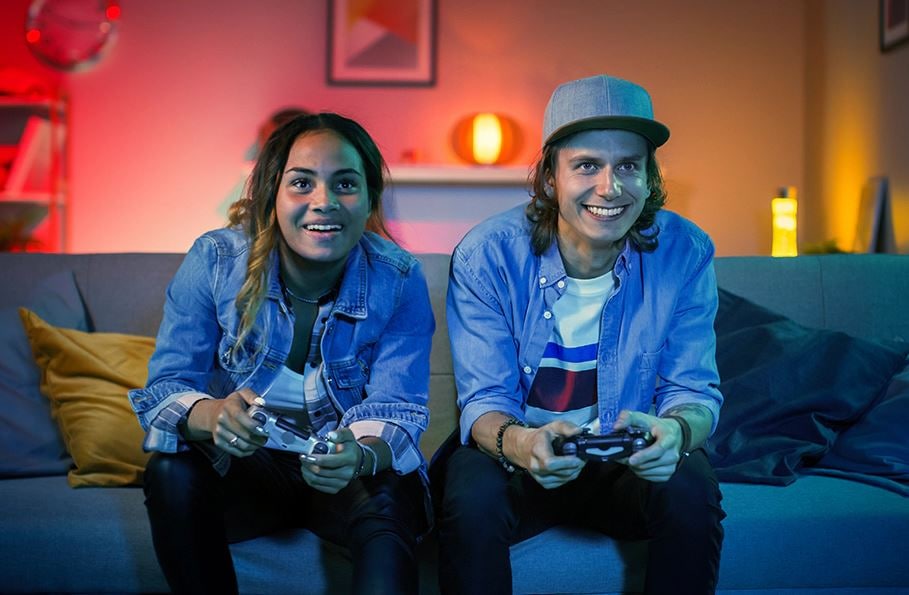 3) Keep it social
Players should connect and compete with friends over the internet. When consoles aren't compatible, friends can video call one another and play as if they are hanging out in the same house. Better yet, they can take it a step further by livestreaming together - there's never been a better time to become a gaming streamer and share your skills with others.
4) Ban the PJs
Players should always get dressed and keep to regular meals (or at least have a few healthy snacks nearby). Spending all day in pyjamas can have a negative effect on the brain, giving the feeling that the day has been wasted when you've in fact, conquered a whole new world.
5) Don't battle before bedtime
Try playing a game that doesn't raise the heartrate before bed. For example, an intense battle-based episode can make it hard to relax at night so will often cause disruptive sleep.
A tip from Samsung: Ready for the next level? It may be time to invest in a gaming monitor such as the Samsung CRG5. Great for both comfort and health, it alters to fit a variety of viewing positions and automatically adjusts black gamma levels, contrast, sharpness and colour for all game types.
Snap and share your gaming setup with #SamsungKX
Find Samsung KX
Find Samsung KX
Opening Times
Opening Times
Monday - Saturday: 11am - 7pm
Location
Coal Drops Yard
King's Cross, London
N1C 4DQ