The marriage of
art and interior design
A top husband and wife team reveal how they use art in their home design ideas.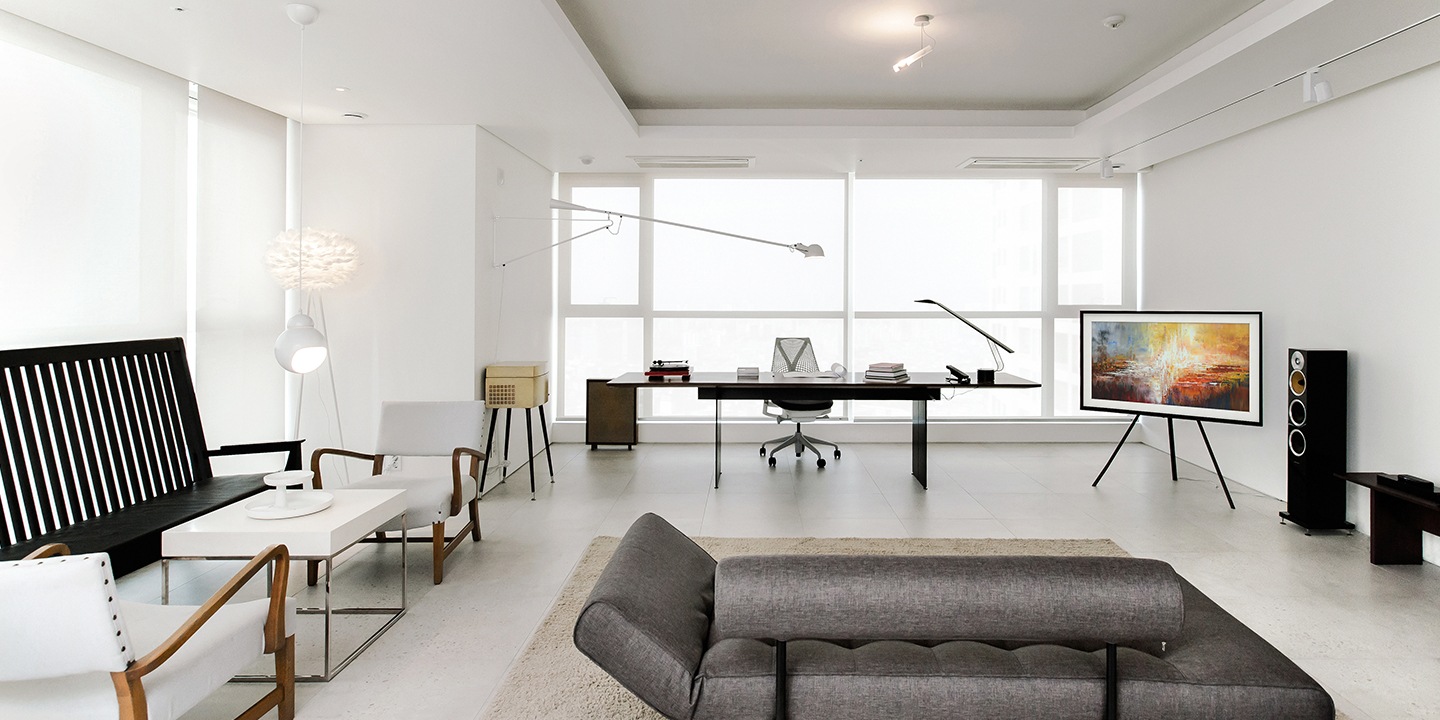 Jae woo and Ji young's home has featured in many high-end design and architectural magazines. Today, they let us into their home and explain their approach to interior design and the role art plays in setting or transforming the mood of a space.
"If space is a person,
art is the clothing they wear"
Choosing a piece
that goes well with
the space is key
"If a space is colorless,
I select an art piece with
an accent color."
"The Frame is not just a TV.
It is art"
It's a complete
art gallery
* Images are simulated and for illustration purposes only.
* Specifications may vary depending on model or region.
* Art pieces in the Art Store are subject to change without prior notice.
* A Samsung Account is required to set up TV