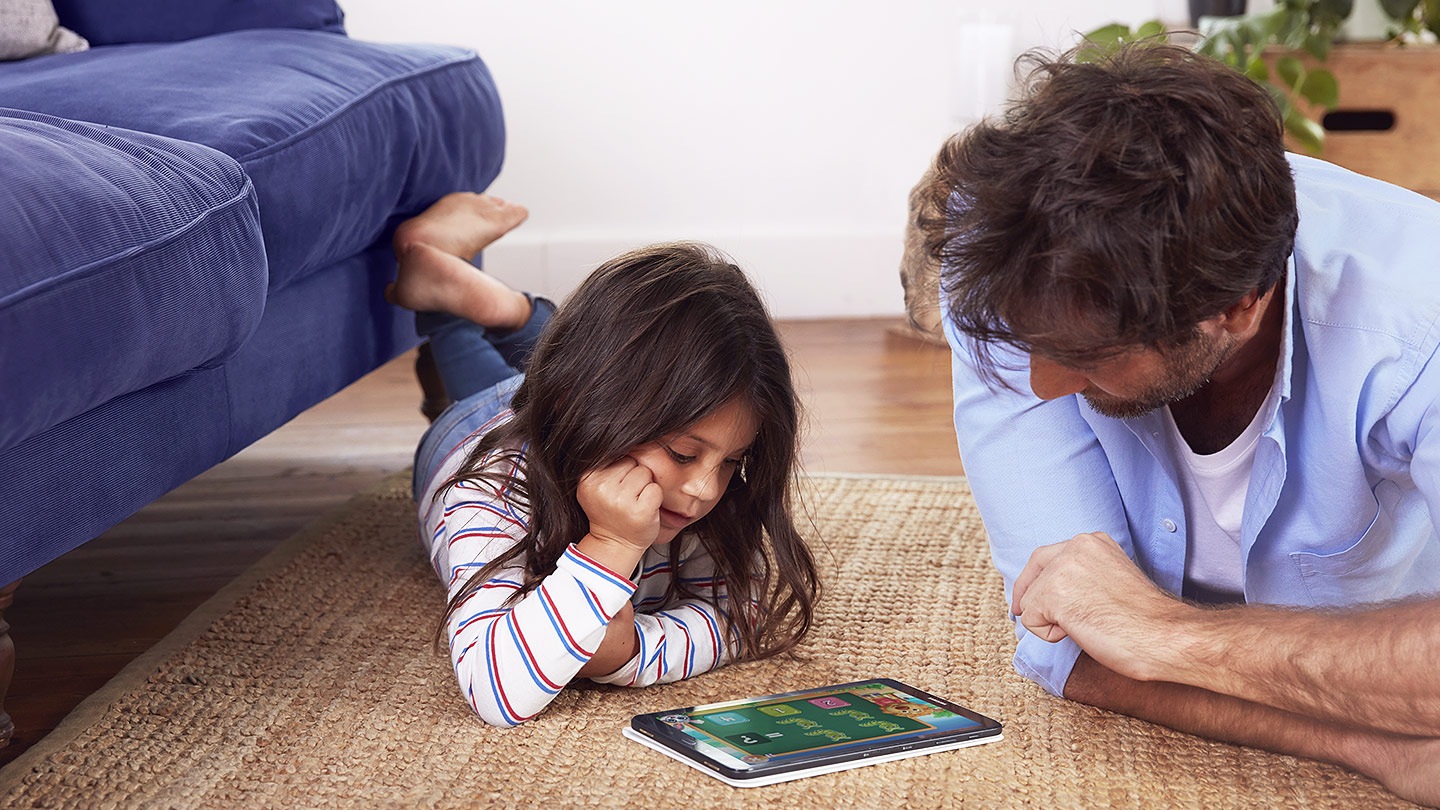 Kids mode
Family-friendly fun on your tablet
With Kids mode, family-friendly fun is just a tap away. Discover a wide range of exciting content that lets your child learn and play in a whole new way. And with a range of parental controls that give you peace of mind every playtime, your child will always be safe and secure.
Learn and play
Features
Bring learning to life as a family or let your kids safely use your tablet on their own, with a range of fun features, unique apps and stunning content.
Perfect for parents
Parental controls
Have complete peace of mind with a secure PIN code lock, time usage limits and by choosing which apps your child can download and use.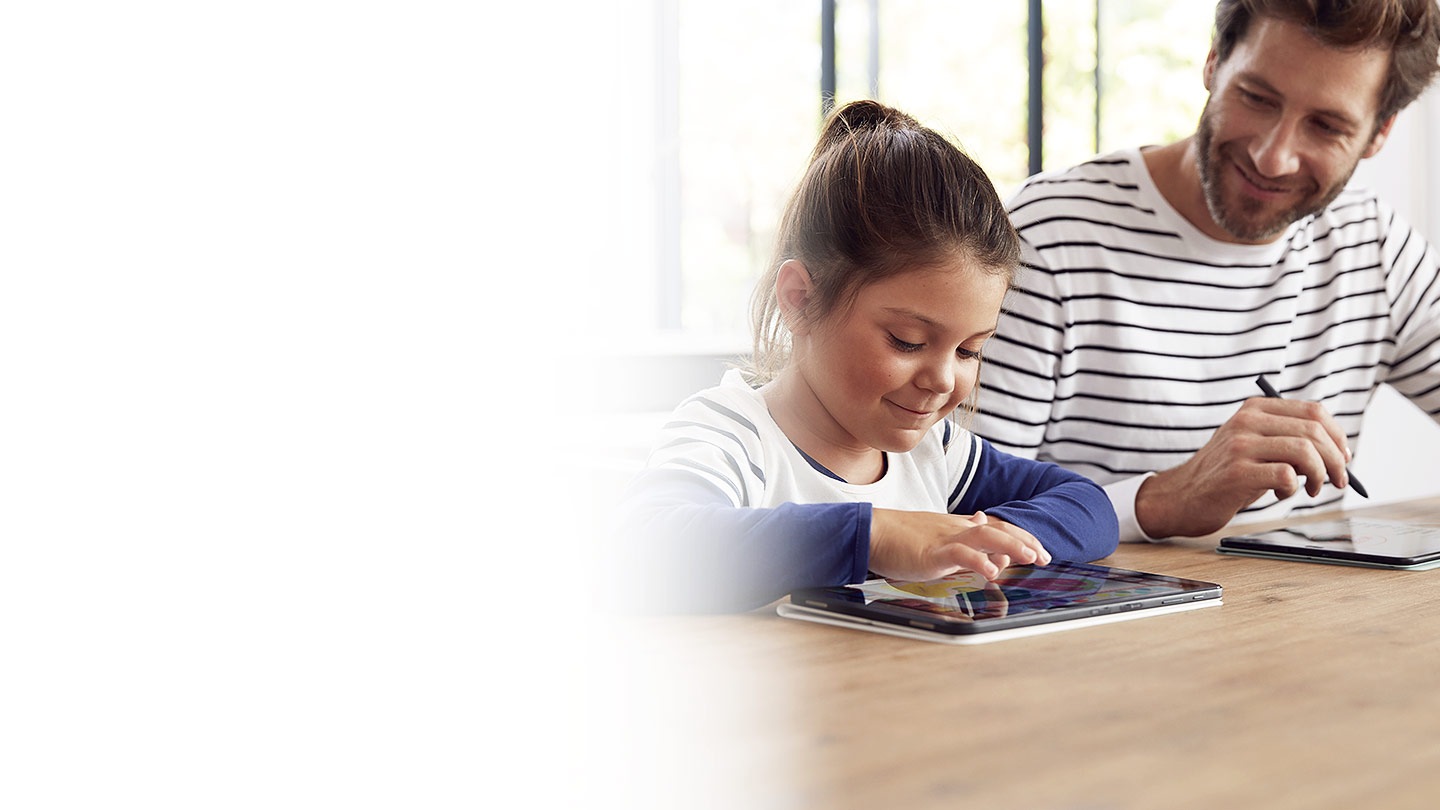 Seamless switching
Flexibility
Exit Kids mode, return to your own settings and find every app, file and window exactly as you left them.
Get started
Setup
Learn how, in 6 simple steps, you can create a digital playground on your tablet.