Stylish colours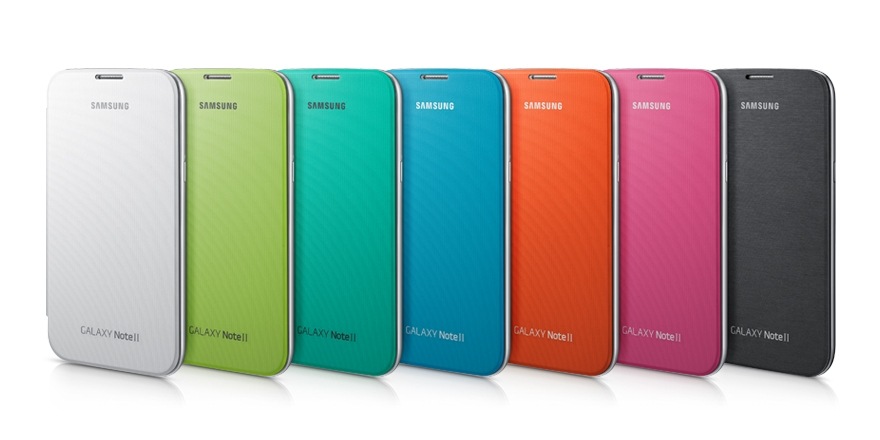 The Samsung Galaxy Note II Flip Cover is available in various colours so there is certain to be a colour to match anyone's personality. Even the most fashion-sensitive smartphone user will find a case, or two or three, that matches their personal style.
Custom Design
These cases have been specifically designed for the Samsung Galaxy Note II smartphone. The back easily snaps on, replacing the phone's standard battery cover, without making the phone feel bulky.
Screen Protection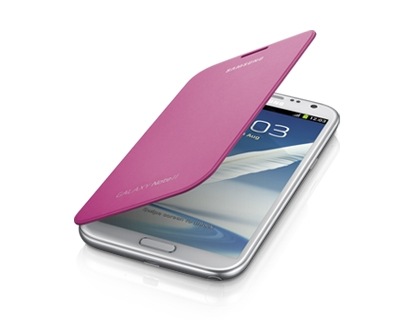 The Samsung Flip Cover also provides maximum screen protection for your Samsung Galaxy Note II, reducing the possibility of smears and scratches.
Rated

5

out of

5
by
steven
from
galaxy note 2 N 7100
Take new fiture GALAXY GT N7100 with v 5.0 LTE /LOLIPOP.BUT FAILLED TO UP THHIS TOOL.
Date published: 2016-08-18
Rated

5

out of

5
by
Taximark
from
excellent
Its samsungs own make. It's excellent very well made and durable and the car becomes part of the phone
Date published: 2013-04-16
Rated

3

out of

5
by
Takingnote
from
Note 2 samsung cover
It's not bad but not great either as being left handed find it's always fiddly and don't close flat if left so catches on things so can pull out of hand when putting/removing from pockets etc Find it also pops away from back quite easily esp if folded back over as have to when holding in left hand. One that came from O2 which flipped down i liked but corner catch broke of so didn't hold phone. I do like the fact that it covers screen when closed which is a Brucey Bonus! what was one of the reasons i went with it as if face plant it like did after not long having phone on gravel it stops impact damage as open types are ok on flat surfaces but 99% times what you drop it on isn't flat/smooth. On the whole the material it's made from is good so give that a thumbs up for effort it would be better if they made hinge a bit more flexible so kept open/closed and maybe a catch? Don't need the NFC chip !!!! getting bit peeved with them trying to fob that stuff onto us along with the Samunsunging bloatware which eats into battery life. The phone it's self i love as came from a Nokia N8 which was good but browser was dire but think they could both learn from each other!
Date published: 2014-01-21
Rated

1

out of

5
by
HelenofTroy02
from
Note 2 cover
This cover is flimsy and useless. But a bad experience can't be allowed to put folk off, you need another chance
Date published: 2014-12-02