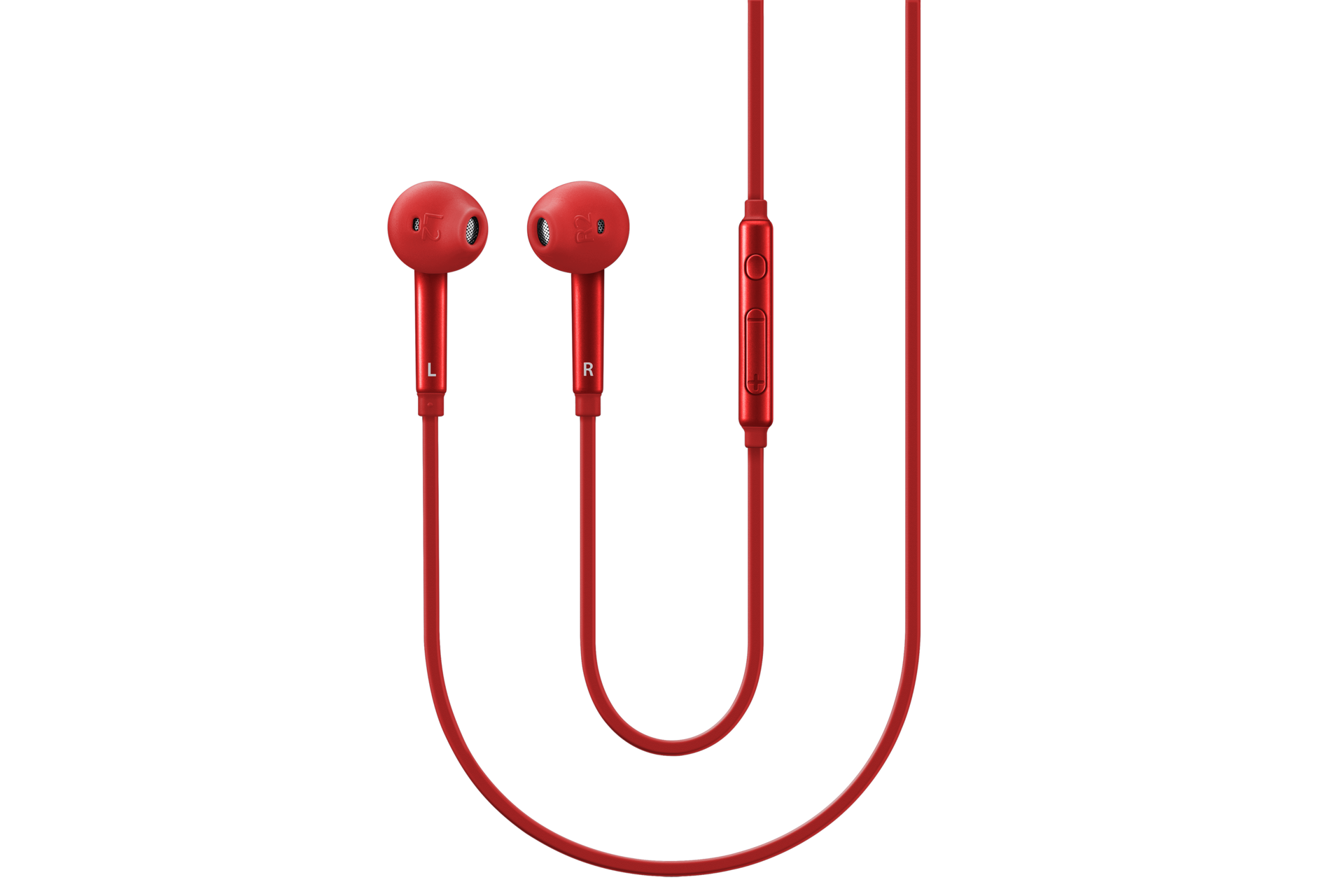 Wired Earphones
EO-EG920BREGWW
Wired Earphones
is rated out of
5
by
13
.
Comfortable High-Quality Sound
Get outstanding comfort and a more stable fit with the In-ear-Fit's ergonomically designed ear tip earbuds and wing tips. A hybrid design allows you to get the best of both worlds – combining all the noise-minimising advantages of canal-type earbuds with the wearing comfort of open-type earphones.
Clearer Sound, Richer Bass
Optimised for use with Samsung smartphones, the In-ear Fit delivers clearer and richer sounds. 12 mm dynamic driver offers deeper bass and better balance. With microphone casing made from groundbreaking wind-noise reducing material, you can enjoy higher-quality voice calls than ever before with the In-ear Fit.
* In-ear Fit included in the Galaxy S6 / S6 edge package. Wing Tips are not included.
Rated

5

out of

5
by
mary888
from
Excellent
Quality sound and I can still hear enough of what is going on around me. Excellent.
Date published: 2019-03-28
Rated

5

out of

5
by
mary888
from
Amazing quality.
The quality of the music played on my J6 with these in ear headphones is outstanding.
Date published: 2019-01-04
Rated

5

out of

5
by
anees123
from
fantastic
the best earphones in the world keep it up Samsung
Date published: 2018-12-30
Rated

5

out of

5
by
NJT94
from
Best Earphones I've owned.
I got mine with my S7 when it released years ago and to this day they work perfectly and still sound great, I kept using them when I got the S8 because the shape is more comfortable than the ones the phones come with now. If you're the sort of person that takes good care of your property then they will probaly last you a good while, I just bought a new pair because I wanted the blue version and the white have discoloured after years of use :)
Date published: 2018-07-09
Rated

5

out of

5
by
Emmieee
from
Great Sound
Im so happy with the sound omg I recommend this immersly
Date published: 2018-04-25
Rated

5

out of

5
by
Sazzzy
from
Great!
I got a pair with my samsung s7 january 2017 and they're amazing, great sound and extra comfy compared to the other in-ear headphones. It hasnt been until the past few weeks I've found the sound might not be as good and I think I have damaged the wire due to being in my handbag and possibly weight being on it. So the damage is my fault. I can't say anything bad about this product :)
Date published: 2018-02-08
Rated

3

out of

5
by
theysuck
from
okay
they sounded great at first but over time the sound was quiet until right side broke completely, they are also very uncomfortable after wearing them for a while. as i said earlier about the sound quality dimming my friends would constantly tell me to turn the volume down even though it was quiet to me.
Date published: 2018-11-08
Rated

3

out of

5
by
IHATEAPPLE
from
It was ok
It was ok and i got them with my galaxy s7 edge and it was working for nearly 6 months until one day the left earbud stopped working and then i was using it for my laptop and then both stopped
Date published: 2017-03-23