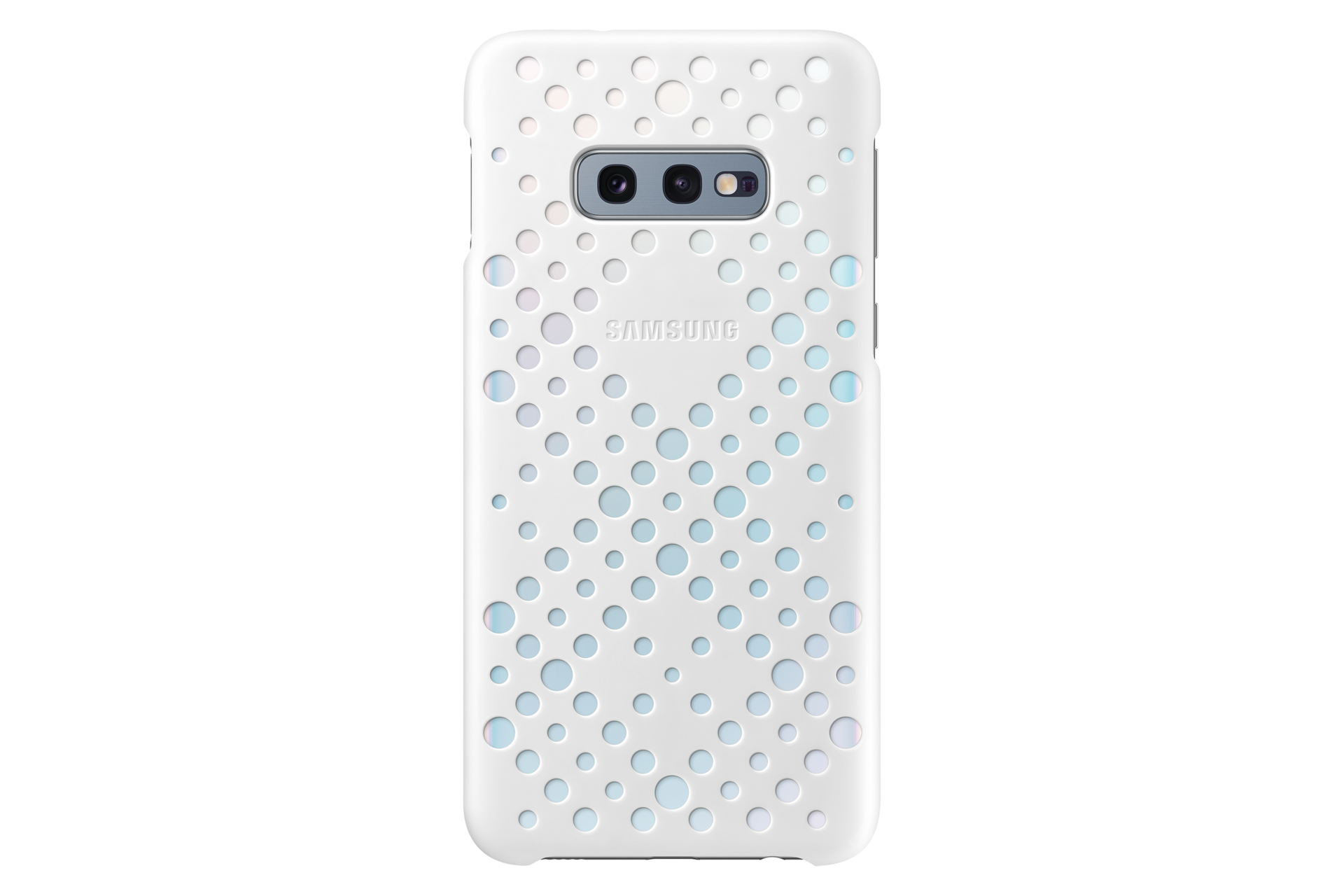 Galaxy S10e Pattern Cover (twin pack)
EF-XG970CWEGWW
Safety without thickness
Snap your Galaxy S10e into the Pattern Cover for an extra layer of protection against scratches and bumps. Even though it's sleek and thin, it cradles your phone safely.
*It is recommended to remove the cover from your Galaxy S10e before using Wireless PowerShare.
Unique flair for your new phone
The punched-out pattern on this case gives your phone an eye-catching look. You can mix and match colours, so the cool hue of your Galaxy S10e will shine through.