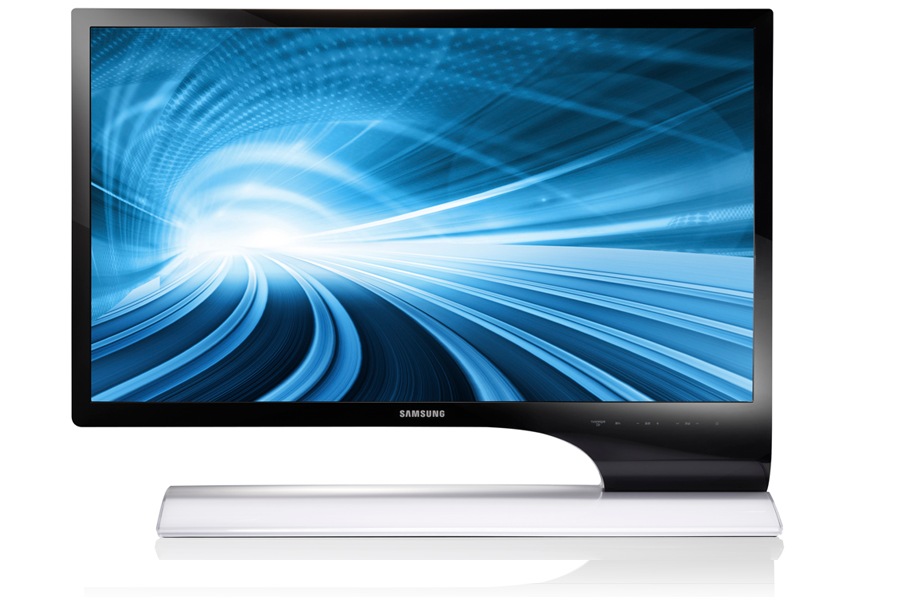 27" Series 7 Touchscreen All-in-One PC
LT27B750EW/EN
BUNDLE
Sorry! This product is no longer available
Control Your PC By Hand
5 hand gesture recognition functions conveniently let you stay in control with just a flick of the wrist from 1 meter away, while enjoying home entertainment or cooking. Just issue commands with a simple hand gesture.
Even More Control At Your Fingertips
An advanced 10-finger multi-touch capability provides a technological leap in interactivity, surpassing traditional two-finger multi-touch by providing full touch control using all 10 fingers. Its enhanced sensitivity means you can enjoy the full capabilities of the latest entertainment applications and do complicated editing, as you can pinch-to-zoom, rotate images, and scroll through pages with complete ease using 10 multi-touch functions.
Enhance viewing from mobile to monitor
With Mobile High-Definition Link (MHL), experience entertainment with full-size monitor luxury and higher-quality HD viewing. MHL lets you watch video and other content on the move, then easily connect the mobile device to a monitor with the included cable. You can finish viewing in stunning HD anywhere you want, and charge devices while connected, too. Combine portability with home comfort for an optimised view.
Hassle-free wireless access for your devices
Keep all your devices connected - without long network cables. This monitor functions as a wireless access point, so you can connect all your compatible devices and say goodbye to LAN lines. You'll cut down clutter and keep your space tidy, with no need to buy and install a separate wireless router. Enjoy a world of hassle-free work and entertainment possibilities thanks to connectivity you can share.
Expand your experience with various inputs
Why not bring more than just your favourite films to life? Samsung HDTV Monitor 2HDMI with its wide range of inputs ensures that everything from gaming to chatting with friends online is easily achieved. The various inputs such as DP and 2HDMI ensure that your monitor is more compatible and ready to handle all of your content.
Wirelessly access and stream your content
Make the most of all your content and devices with wireless sharing. Thanks to AllShare Play, you can stream movies, photos, music and more from any compatible devices nearby, including PCs through the HDTV monitor Series 7. Cloud technology and Samsung web storage give you even greater freedom and mobility, allowing you to access and share multimedia when you're away from home, too. Now you can enjoy all your favourite content on your monitor or away from it.
Smart hub apps enhance your monitor experience
Samsung Smart Hub is capable of so much more when used in conjunction with the HDTV monitor Series 7. Utilising a wireless dongle of LAN connection, the wide variety of content, including 100s of apps, is now available without even having to turn on your laptop of pc. This also includes accessing your social network sites such as Facebook and Twitter, letting you update and check is an industry first and will quickly change the way you interact with your monitor. So, turn on to a new world with your HDTV monitor Series 7.
Wirelessly connect and share on more screens
Set content free from cables and make use of more screens with Wireless Display (WiDi) technology. New WiDi powered by Intel automatically detects compatible devices, letting you enjoy your note PC's multimedia content on a larger monitor screen in full HD. It's perfect for presentations, expanding your desktop or multitasking. You can play a movie on the monitor while you work on your notebook, and even control it from another room.
User manual & Downloads
Live Chat
Features and specifications are subject to change without prior notification.