Relive the thrill in 360
Claim a £75 Red Letter Days voucher when you buy a Gear 360*
Valid from Nov 02. 2017 to Dec 14. 2017 Expired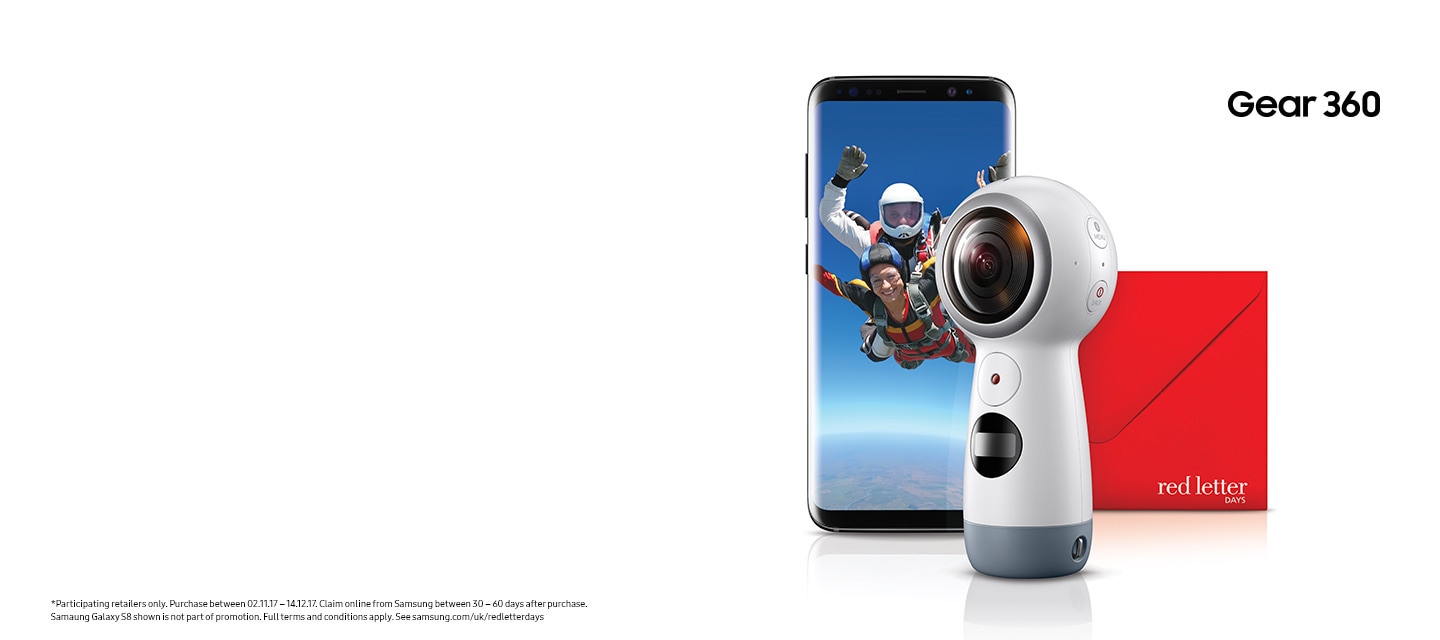 Enjoy 360-degree experiences
The Samsung Gear 360 lets you share every adventure with family and friends in real-time. That's why we're offering a £75 Red Letter Days voucher when you purchase a Samsung Gear 360 between 2nd November and 14th December.*
How to redeem your voucher
Step 1.
Purchase a Gear 360 from a participating retailer between the 2nd November and the 14th December.
Step 2.
Click on the Claim Now button below and complete the online claim form.
Step 3.
You will receive a confirmation SMS and email within 2 days of making a successful claim.
Step 4.
Your voucher will be emailed to you within 30 days of a successful claim.
Terms and Conditions:
Samsung Electronics (UK) Limited. UK residents aged 18+ only. Samsung Gear 360 must be purchased between 2/11/17-14/12/17 from a participating retailer. Claims must be made online between 30 – 60 days from the date of purchase. Maximum 1 claim per purchase and 2 claims during the promotion. See www.samsung.com/uk/redletterdays/ for full T&Cs.