Small Fridge Freezers
Fit so much more in a small space
At between 59cm - 61cmm wide and 178cm – 201 cm high, these Fridge Freezers are perfect for smaller kitchens. You still get all the latest and greatest Fridge Freezer technology and you'll be surprised by how much shopping you can fit inside.
More inside, same outside
SpaceMax Technology™
Now you can get the best of both worlds with SpaceMax Technology™. It makes the walls slimmer, so the same size fridge on the outside has larger capacity inside.
Fresh as a daisy
Twin Cooling Plus™
Wouldn't it be good if all your food in the fridge stayed fresher for longer? Samsung Twin Cooling Plus™ does exactly that.
Stand out and fit in
Kitchen Fit™ Design
Fancy the built-in look but don't want to redesign your whole kitchen? KitchenFit™ fits flush with your cabinets and integrates perfectly for a stunning, seamlessly integrated look.
A fresh idea
A Water Dispenser without the plumbing
Placing your Fridge Freezer nowhere near your water supply? These Water Dispensers don't need to be plumbed in.
The perfect width
59cm to 61cm fit
When you're short on space, every centimetre counts. So it's good to know that our smallest Fridge Freezers come in a compact range, between 59cm and 61cm.
Popular Small Fridge Freezers
Tall Black Fridge
375L capacity, non-plumbed water dispenser, A+ energy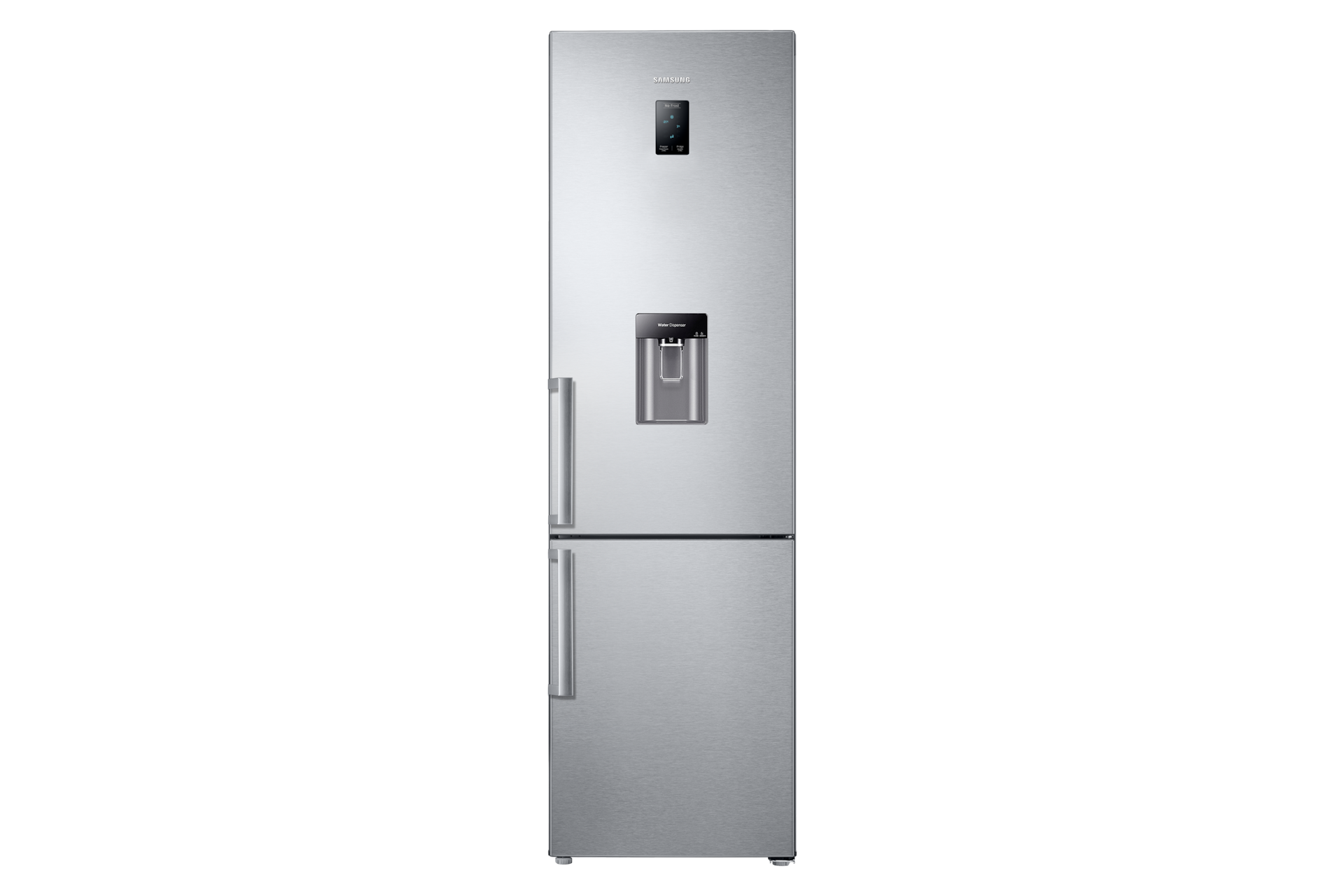 RB5000 Fridge freezer with SpaceMax technology™
367L capacity, SpaceMax Technology™, A+ energy
Not sure where to start?
Find the right Fridge Freezer for you
All Sizes
All Types
All Colours
Ice and Water Dispensers
All Sizes
All Colours