Managing your accounts
Gain access to more Samsung features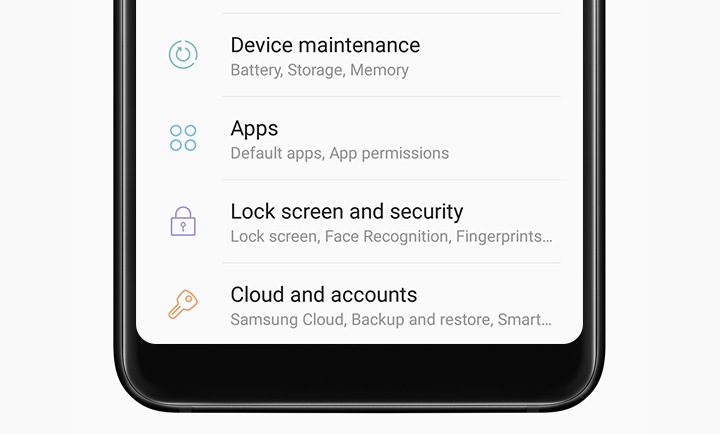 Step 1 - Accessing main settings
To manage your Samsung Account, select Settings from the home screen.
Select Cloud and Accounts.
From the menu, you'll be able to carry out a number of tasks, including accessing Samsung Cloud and backing up and restoring your phone.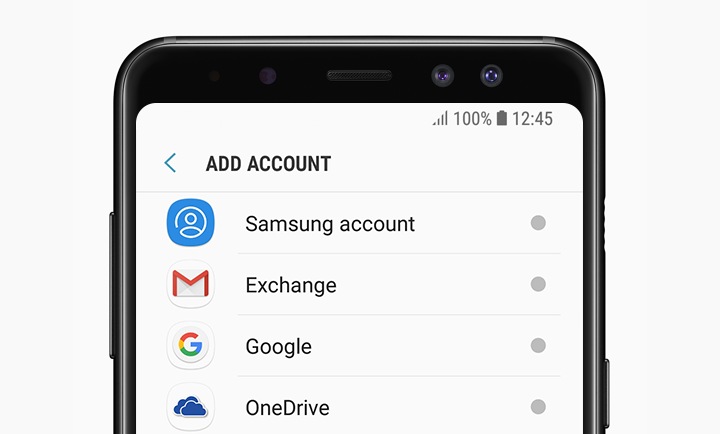 Step 2 - Adding a Samsung Account
To add a Samsung Account, select Accounts from the Cloud and Accounts menu.
Select Add Account (you will then be shown a list of all of the accounts that can be accessed on your phone).
Select the account you wish to add and enter your details.
Step 3 - Creating a new Samsung Account
From the Samsung Account screen, select Create New Account.
Step 4 - Confirmation
Congratulations, you've joined the Samsung family. You can now use Samsung Pay, Samsung Health, Bixby and much more. You'll also be the first to hear about the latest deals and offers we have available.
Step 5 - Accessing Samsung Cloud
To access information about Samsung Cloud, select Settings from the home screen.
Select the magnifying glass, found in the top right corner of the screen, and then type 'Samsung Cloud'.
Select Samsung Cloud from the results provided.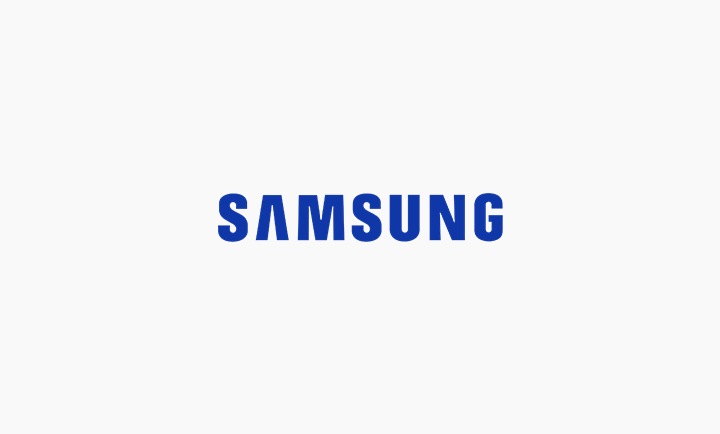 Step 6 - Samsung Account highlights
You can access multiple Samsung apps, including Bixby, Samsung Pay, Samsung Health and Samsung Members.
You can use the Find My Mobile feature.
You can backup your files and retain information if you accidentally wipe clear your phone.
You can create a Samsung Account using any email address.
UI of the actual product may be different.