How to take a screenshot
Learn the different ways you can take a screenshot using your Galaxy A8
Option 1 - Using Palm Swipe
To take a screenshot using Palm Swipe, simply swipe the edge of your hand across the surface of the screen.
Your phone will quickly flash and vibrate to confirm a screenshot has been taken.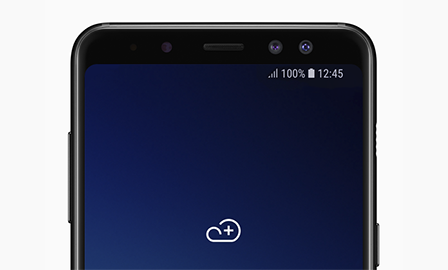 Option 2 - Using the Volume Down & Power buttons
Press and hold the Volume Down and Power button at the same time.
You'll hear the sound of a camera shutter and notice a quick flash on the screen.
Images simulated for illustrative purposes. Accuracy of Intelligent Scan may differ depending on surrounding conditions.