Introducing Ask an Expert powered by Babylon
Get health information anytime, anywhere
Step 1
Select the Samsung Apps folder from the home screen and then Samsung Health. (If you have not used Samsung Health before, you will need to register.)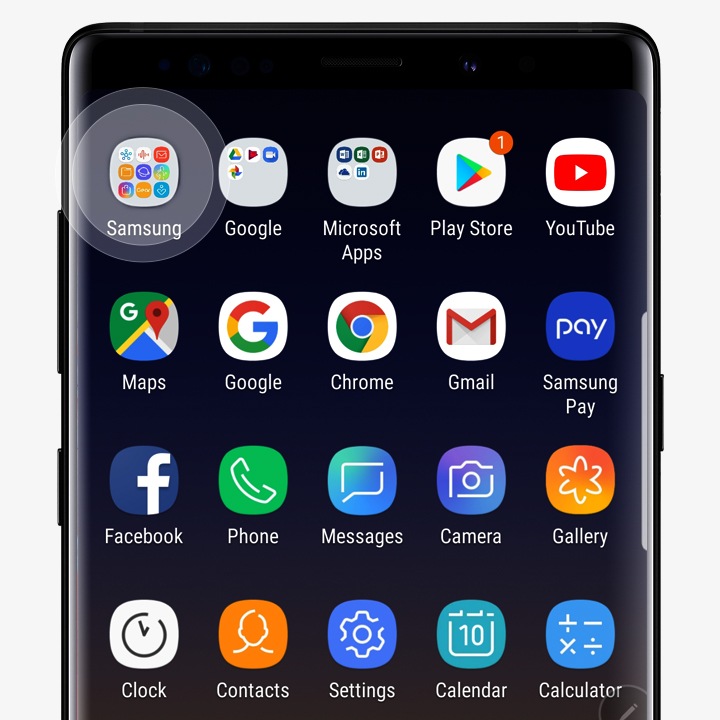 Step 2
To open the Ask an Expert powered by Babylon feature, select the Experts tab.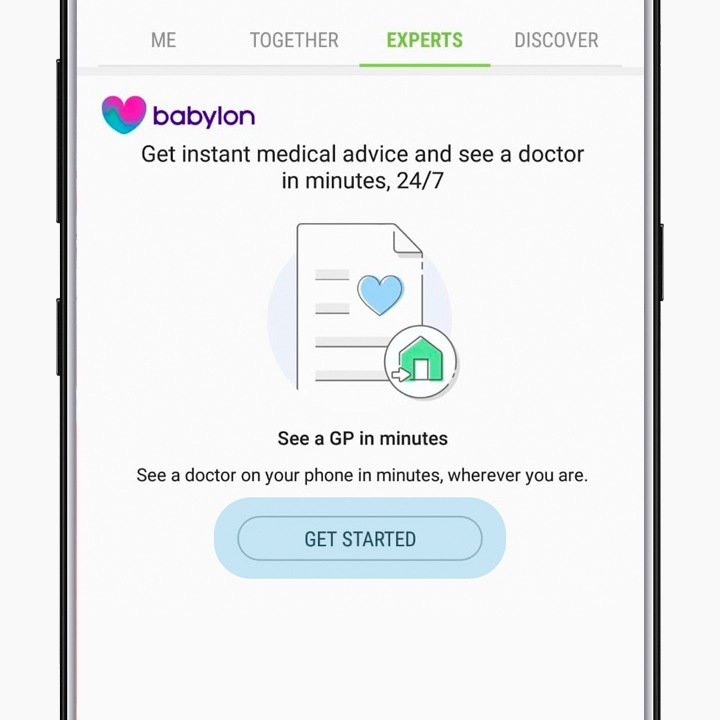 Step 3
Register for Ask an Expert powered by Babylon. You will require ID to do this, as Babylon can administer prescriptions if required. Your Driving License or Passport can be used for registration.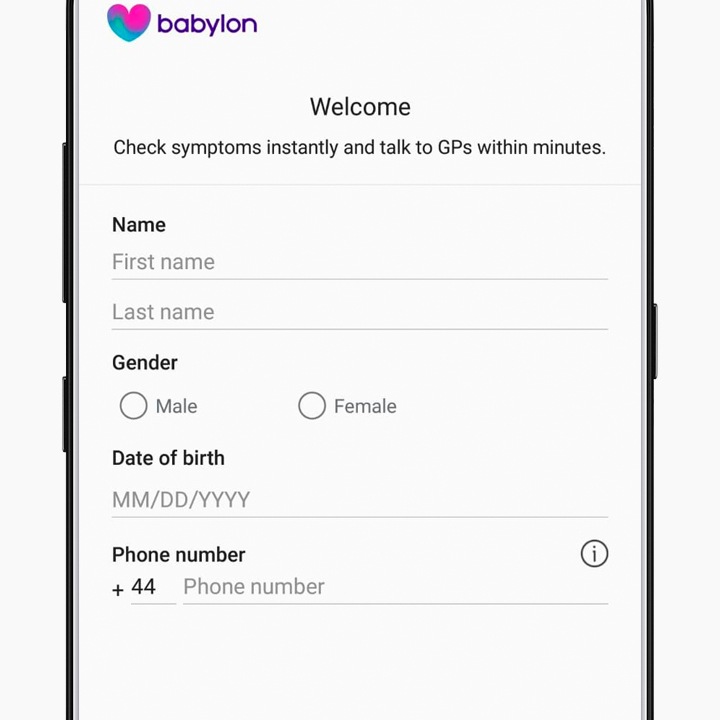 Step 4
Enter your symptoms into Babylon's AI chatbot and get immediate health information anytime, day or night.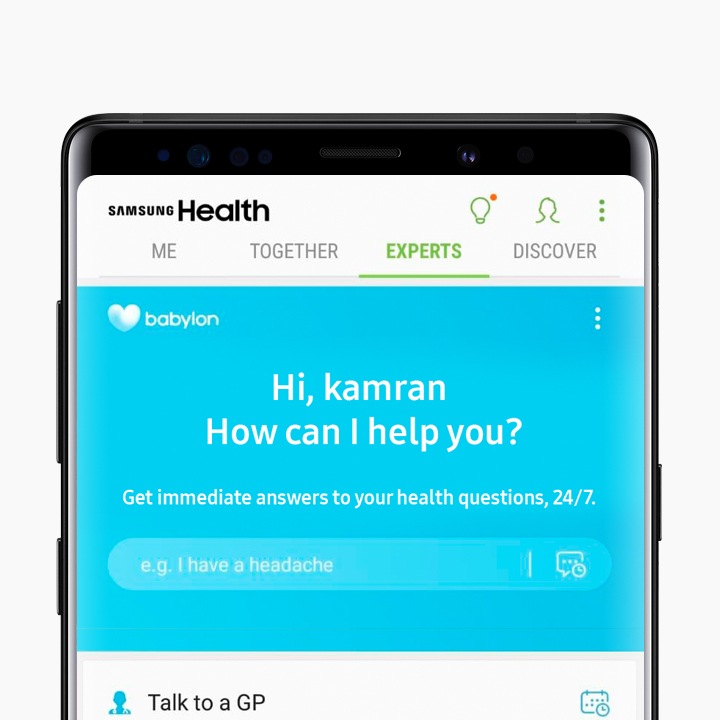 Step 5
Select Book Appointment to book video appointments to obtain medical advice from certified doctors 24/7. If you require a prescription, these can be sent to a pharmacy of your choice, or delivered straight to your door. Full membership with access to unlimited appointments with Babylon doctors will cost just £50 per year, on an annual subscription basis, or £25 for a one-off appointment.

Getting instant medical advice with Babylon is easy.
Call our UK-based experts - they'll guide you through the steps.