Taking a photo
Learn to capture images using the S Pen
Taking a photo with Samsung S Pen
Step 1
Open the camera app from your home screen.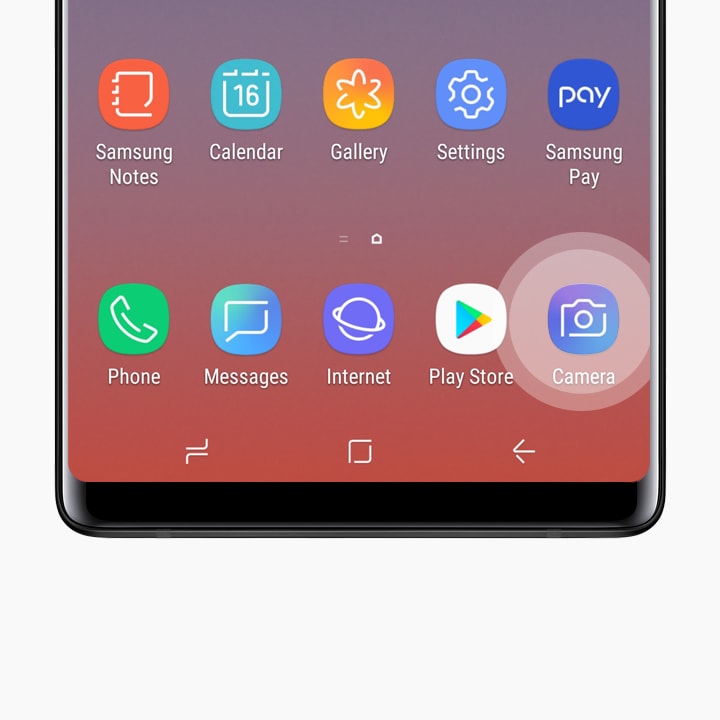 Step 2
Pull the S Pen out from the bottom of the device.
Step 3
Swipe up or down on the screen to flip the camera to selfie mode. Double click the S-PEN button to switch between the front and rear facing camera.
Then, when you are ready, click the S Pen button on the side of the pen to take a photo.