Sound quality and effects
Enhance your listening experience with the Note9
Step 1
To enhance your audio experience with Dolby Atmos, start by dragging two fingers down from the top of the screen to reveal your Quick Settings.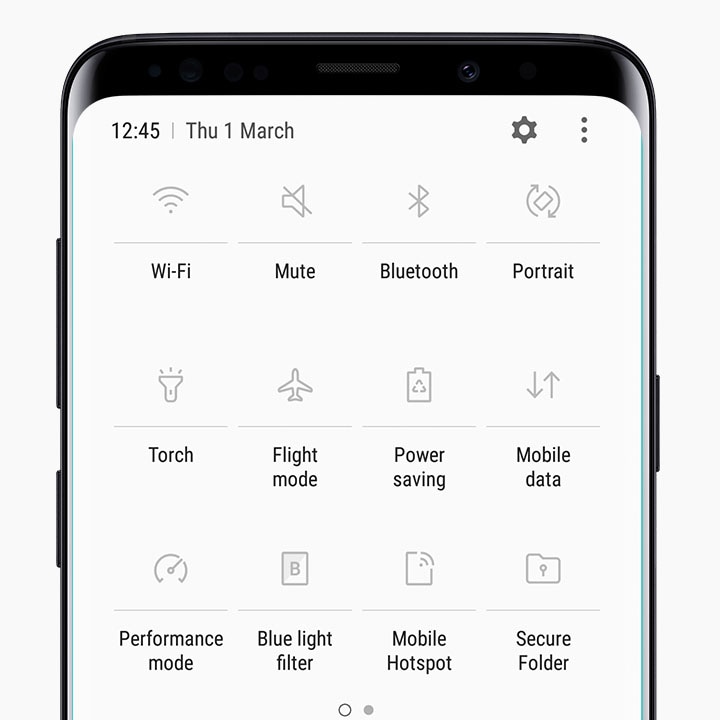 Step 2
Drag your finger from right to left of the screen and select Dolby Atmos.
Step 3
Make sure Dolby Atmos is on (the icon will be illuminated blue).