TV streaming
See your phone screen on the big screen
Step 1
If you already have them downloaded from the Samsung Store, select Google Play Movies and TV, YouTube or Netflix apps from your home screen.
Step 2
Select any playback quality labelled HDR (High Dynamic Range) to view content in HDR quality.*
Step 3
Select the cast icon (found next to the magnifying glass icon at the top of the screen).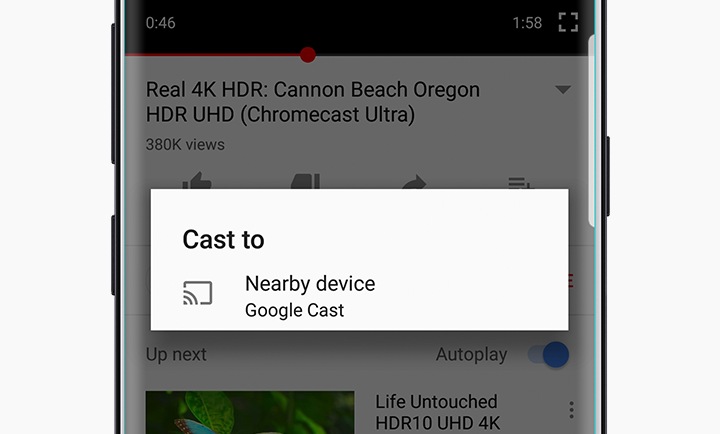 Step 4
Select the screen you want your phone to stream to.
*Screen reference is from the YouTube app