Turning your phone into your wallet
With Samsung Pay, you can leave your cash and cards at home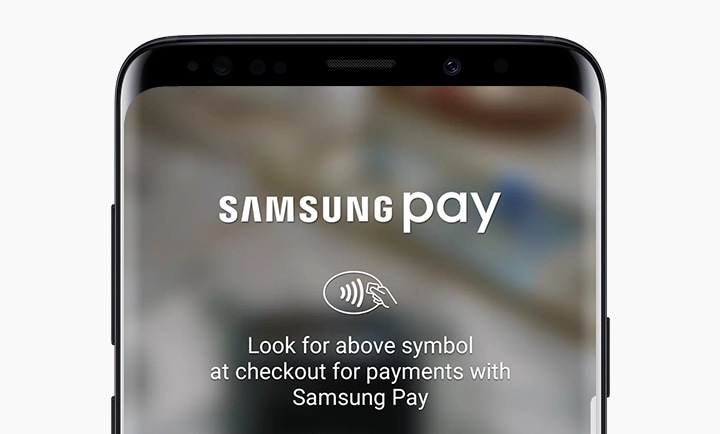 Step 1 - Signing in to your Samsung Account
Select the Samsung Pay app from the home screen.
Sign in using your Samsung Account (simply follow the instructions on the screen).
Make sure you log in with the account already registered with your phone.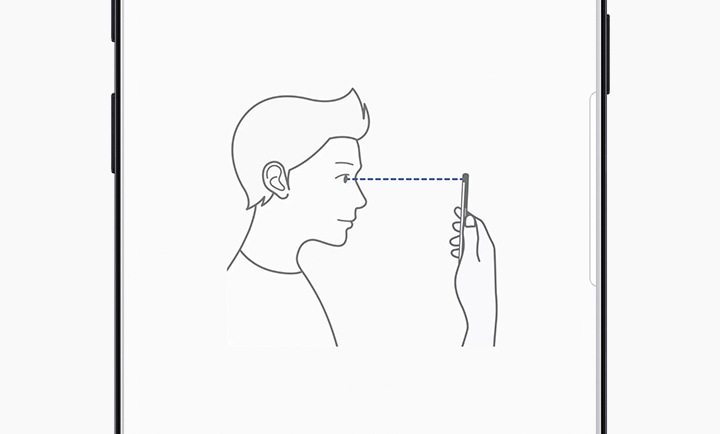 Step 2 - Choosing how to pay
You can use Iris Scanner, your fingerprints or your PIN code to verify purchases made using Samsung Pay.
Step 3 - Adding credit / debit cards to Samsung Pay
To add a credit or debit card, select the + icon from the Samsung Pay home screen.
Enable your camera to access the Samsung Pay app.
Position your card inside the frame displayed on the screen (your phone will then scan your card details).
Enter any details missing after scanning.
Enter your billing address and select Done.
Agree to the terms of service.
You'll then be asked to verify your card.
Step 4 - Now you're ready to shop
You're now ready to pay using Samsung Pay.
Next time you're shopping, see how easy it is to pay using your phone.
Payments over £30 can be made in participating shops, bars and restaurants.
Step 5 - Using Samsung Pay as your transport card
You can use your phone to pay for Oyster journeys in London.
To start, add a debit or credit card to your Samsung Pay wallet.
To choose a transport card, simply select Transport Card from the Samsung Pay home screen and select Setup Transport Card.
Once set up, you can pay without even waking your phone up. But make sure it's switched on.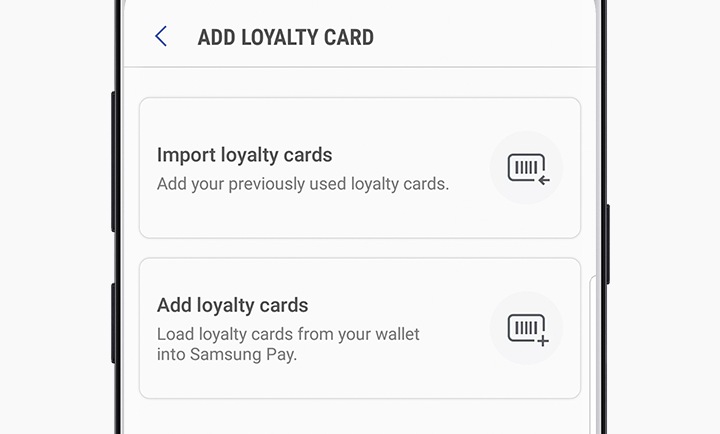 Step 6 - Using loyalty cards with Samsung Pay
Select Loyalty Cards from the Samsung Pay home screen.
Select Add Loyalty Cards (a list of available loyalty schemes will appear).
Select the scheme you wish to add.
Align the QR code or barcode inside the frame displayed on the screen.
Scan both the front and back of your loyalty card.
Select Save.
Your loyalty card will be added to your list of Samsung Pay options.
UI of the actual product may be different. Available functions and features may vary by country Available with participating networks, banks and merchants on selected devices, on NFC terminals. A limit of £30 may apply, based on merchant policies. Subject to store policies. Compatible with London buses, the Tube, London Trams, DLR, London Overground, TfL Rail, Emirates Air Line, River Bus and most National Rail services in London.