How do I transfer an image or video using Bluetooth on my Samsung Galaxy S7 or S7 Edge?
1. From the home screen, choose Apps.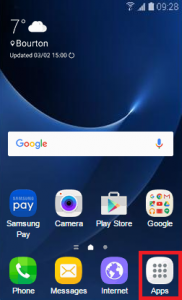 2. Choose Gallery.

3. Choose the image or video you'd like to send.

4. Choose Share.

5. Choose Bluetooth.

6. Choose the device you'd like to send it to.