Smart Things control
How to monitor and control your smart home devices from your Galaxy Tab S4.
Step 1:
Firstly, swipe down from the Home Screen and tap on the Samsung folder .
Step 2: Open SmartThings
Then tap on the SmartThings icon – the one with lots of circles.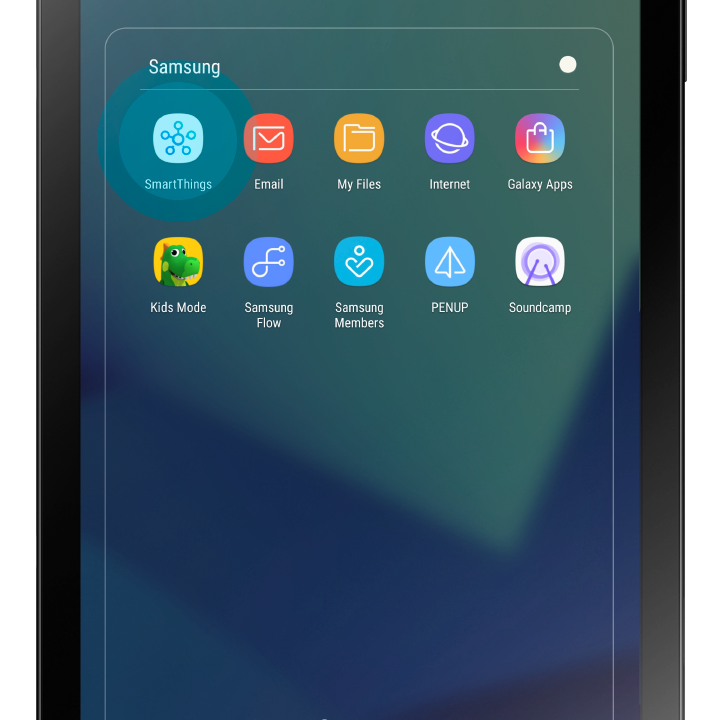 Step 3: Use
To use SmartThings you need to sign-in to your Samsung account. If you don't have an account, you'll need to create one. Once you've signed in you can Create Scenes and Add Devices .
Step 4: Creating Scenes
For further info on how to Create Scenes and Add Devices select Menu within the Smart Things App and then click on the 'How to use ' button.
Step 5: Control multiple devices
Creating Scenes enables you to control multiple devices at one time, for example, the temperature, music and lighting in the living room.