Setting time limits
Putting you in control.
Step 1: Open
In Kids Mode, tap the Parental Control icon – the one with the adult and child.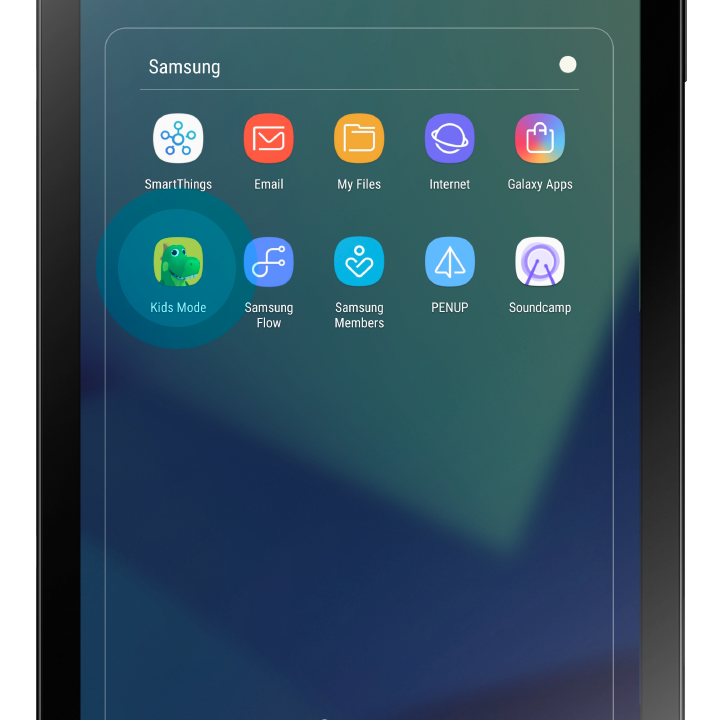 Step 2: Enter PIN
You will then need to enter your 4-digit PIN.
Step 3:
Tap Daily playtime limit .
Step 4: Choose which days
You can then choose either Weekdays or Weekends at the top of the screen. Now tap on the Cog icon next to Time limit . Then simply adjust the daily use limits, e.g. 1 hour per day.