Unleashing Kids Mode
Let their imaginations run wild.
Step 1: Open the app
From the Home Screen simply swipe up or down from the middle of your screen to access your apps, then select the Samsung Folder.
Step 2: Select Kids Mode
Select the Kids Mode app – the one with the crocodile icon. Once you've opened the Kids Mode app you'll need to agree to the T&Cs.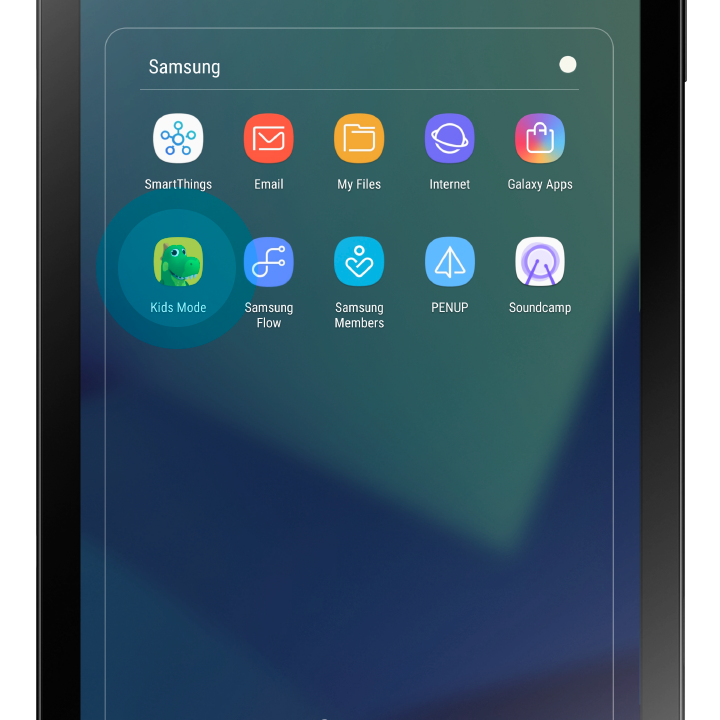 Step 3: Set a PIN
Next create a secure environment for your kids by setting a PIN code lock. In Kids Mode, tap Set PIN . Enter a 4-digit PIN. You'll be prompted to re-enter the same PIN to confirm.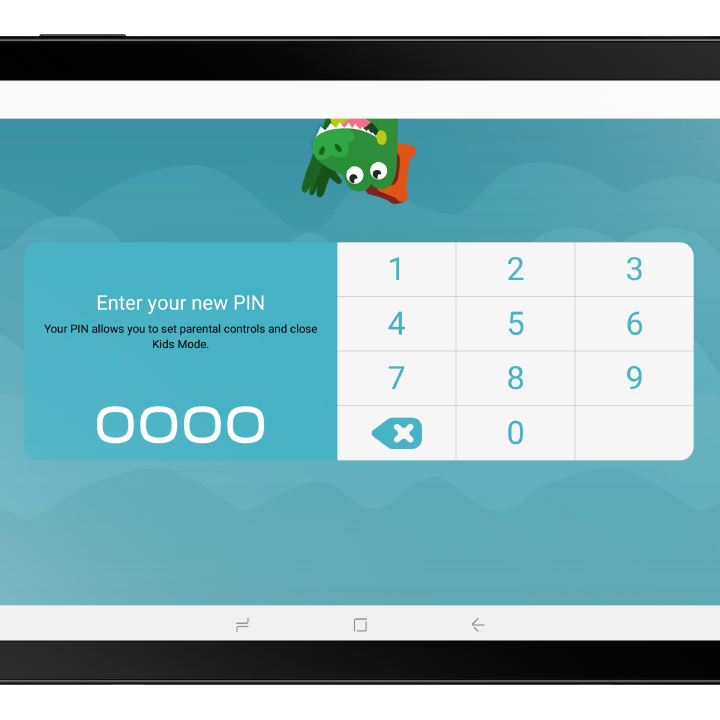 Step 4: Create a profile

Now create a profile for your children to give them a personalised experience. You can also set individual restrictions – under 'Manage Kids Mode ' section in the settings menu.

Step 5: Close

While you're in the Kids Mode home screen, tap the door icon at the bottom right corner of the screen. Enter your PIN code to exit Kids Mode .