Displaying photos and information
How to have the things you love always on view.
Step 1: Open
Tap and hold on the Daily Board icon to access your Daily Board settings, or you can access via Quick Settings.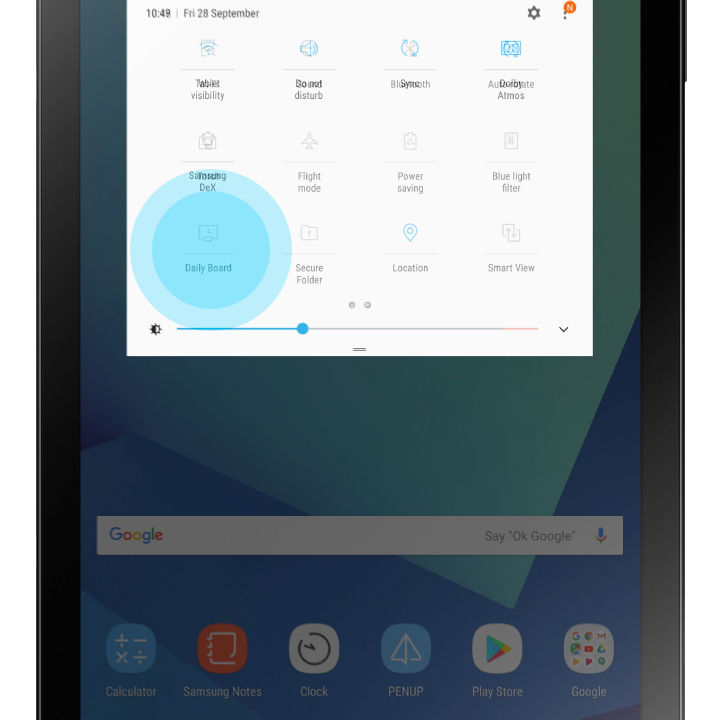 Step 2: On or off
Make sure that Daily Board is turned on.
Then simply toggle on or off to choose which information to have on display – the weather, your calendar, etc.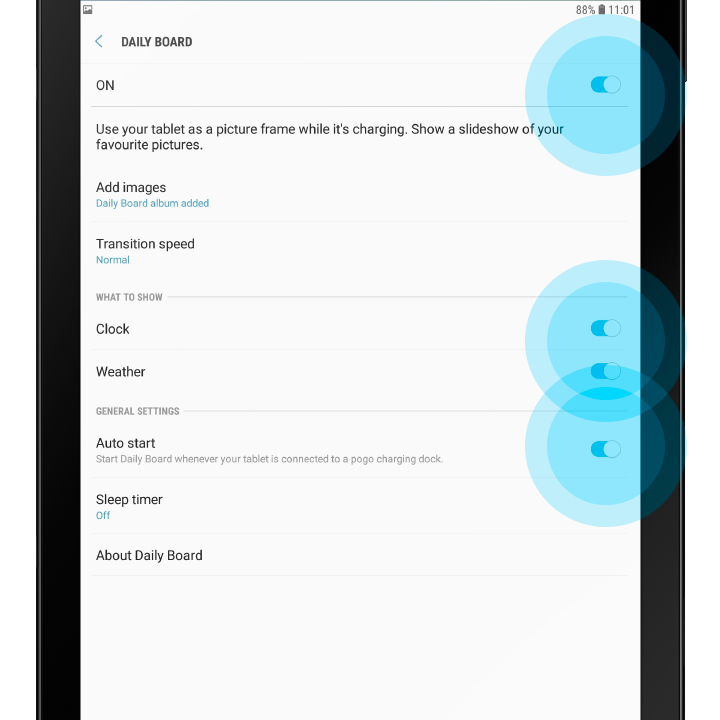 Step 3: Allow Access
Ensure that you have allowed Daily Board to access to your photos and media.