Customising Quick Settings
Change the layout to suit you.
Step 1a: Swipe
You can swap the order of your Quick Settings menu simply by swiping down the screen using two fingers.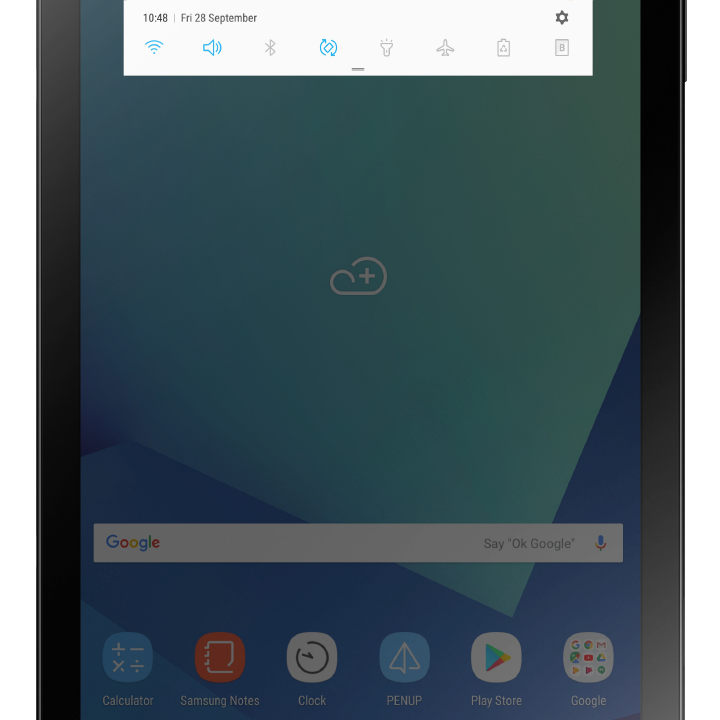 Step 1b:
Swipe again to show the full Quick Settings panel.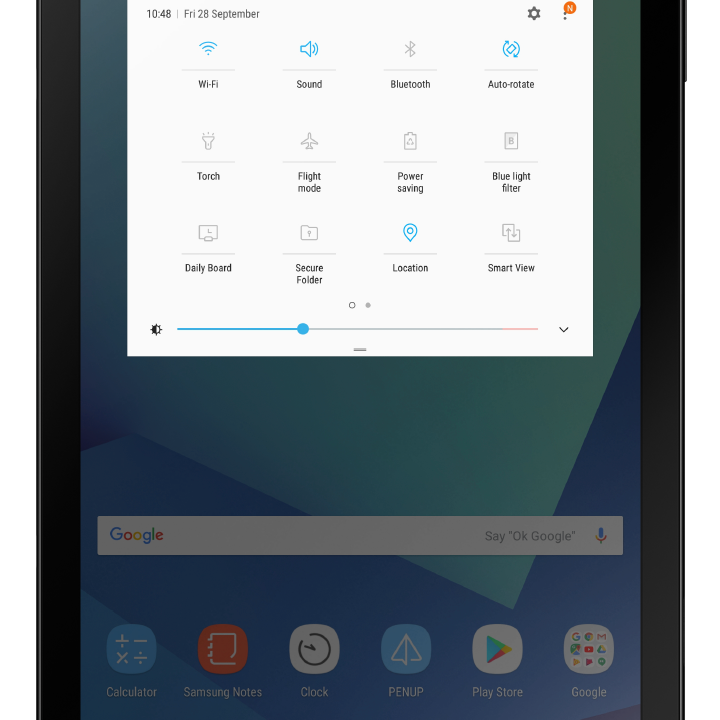 Step 2:
Next tap the Menu Key – (the one with the three dots) in the top right corner of the screen.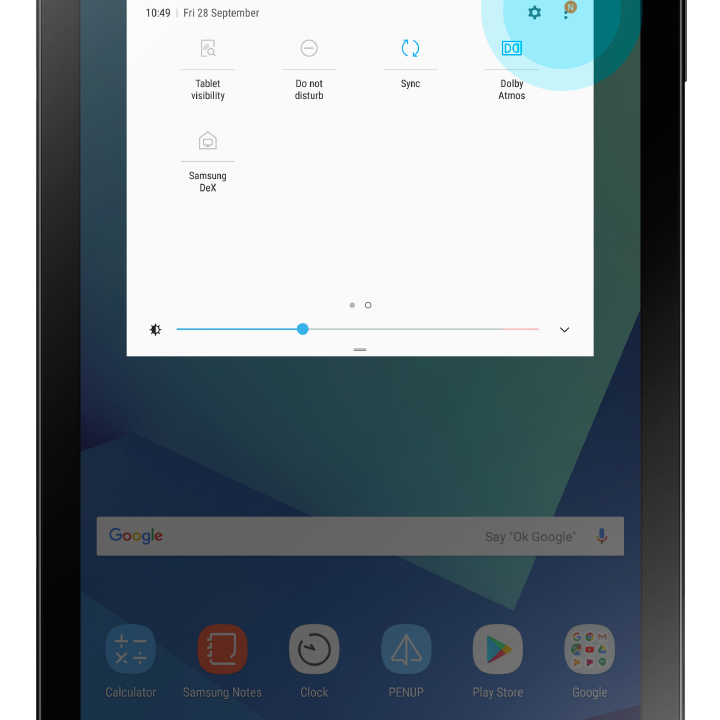 Step 3: Select
Now choose the Button Order you want. Then tap and hold the icon you want to move and drag it into the Quick Settings panel.