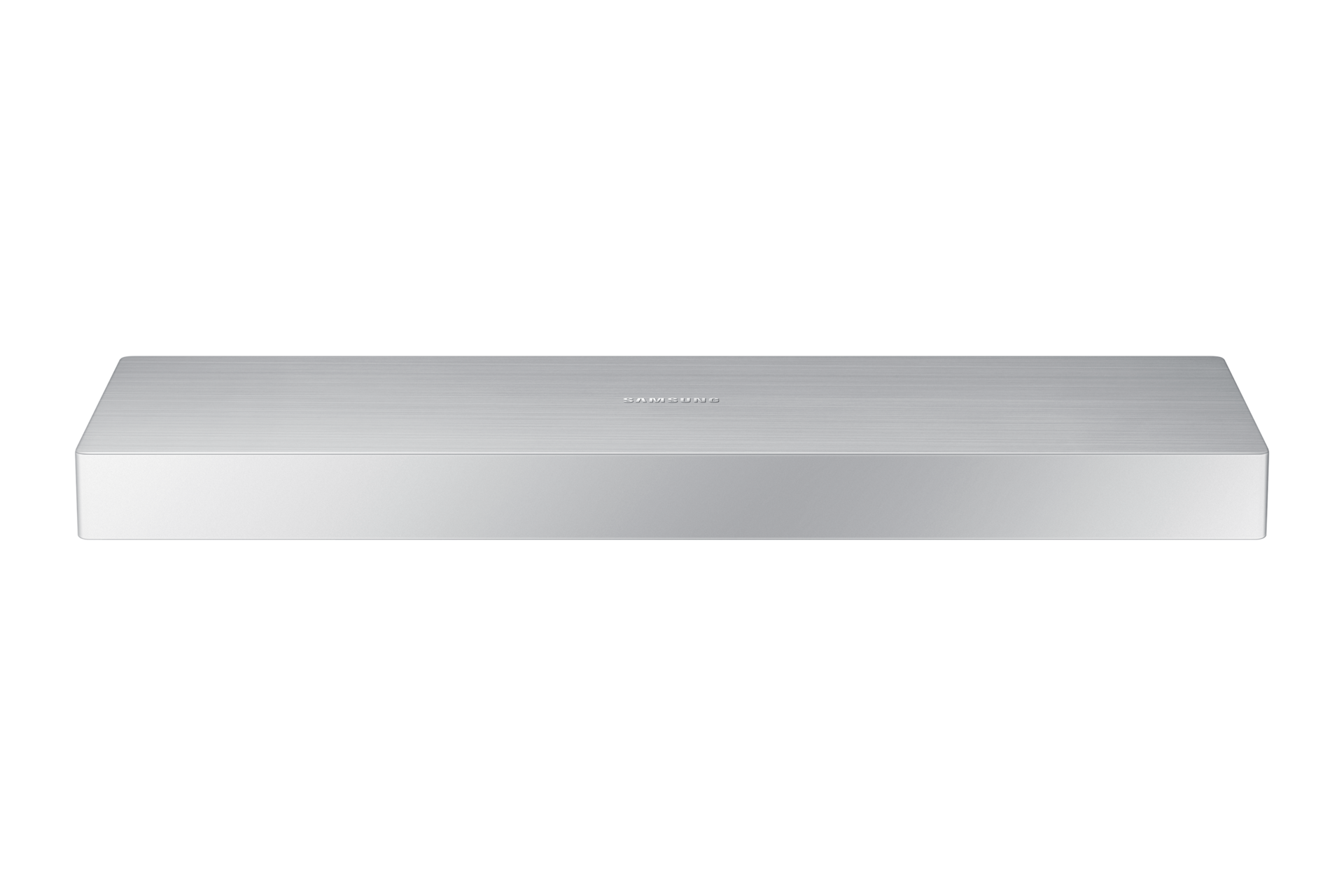 UHD Evolution Kit (SEK-3500U)
SEK-3500U/XC
UHD Evolution Kit (SEK-3500U)
is rated out of
5
by
2
.
Ready for the future of UHD viewing
Keep your Samsung TV at the cutting edge of technology with the 2015 UHD Evolution Kit. Simply connect the kit to your existing 2013 or 2014 Samsung UHD TV for an upgrade to the latest hardware and software–all without having to replace your current equipment. Upgrades include access to HDMI, HDCP 2.2, and the VP9 and HEVC codecs. It's also prepared for tomorrow's UHD connectivity thanks to One Connect, which allows you to use all the connections you need including MHL 3.0 for mobile device connectivity. Keeping your Smart TV up-to-date is easy with Samsung's 2015 UHD Evolution Kit.
*UHDEvolutionKitissoldseparatelyanditwillenhanceyoursmartfeaturestothelevelsofthecorrespondingyearoflaunchofyourUHDEvolutionKit,andwillcontinuetopartiallyupgradethesoftwareofyourTV. *UHDEvolutionKitmaynotsupportcertainappsorfunctionspreviouslyinstalledoravailableonyourTV,includingcameraandotherfeatures.Pleasecheckwww.samsung.comformoredetailsbeforeinstallingUHDEvolutionKit. *ThisfeatureisbasedoncurrentUHDconnectivity,broadcastingstandardsandBlu-raystandardisationinitiatives.*Actualproductimagemaydifferfromtheimageshownabove. *Actualproductimagemaydifferfromtheimageshownabove.
Upgrade your TV with the latest Samsung Smart TV technology
The 2015 UHD Evolution Kit brings you the very latest version of the Smart Hub. The newly enhanced UI features a fun-to-use menu bar that sits right at the bottom of the screen for faster, smoother and truly intuitive access to all the content you love. You can quickly and conveniently see your recently used apps, last viewed channel and last used source. You can even search through a veritable treasure trove of available apps and check out recommend apps that you may enjoy. Discover the most seamless Smart TV experience yet.
*UHDEvolutionKitsoldseparatelyanditwillenhanceyoursmartfeaturestothelevelsofthecorrespondingyearoflaunchofyourUHDEvolutionKitandwillcontinuetopartiallyupgradethesoftwareofyourTV. *UHDEvolutionKitmaynotsupportcertainappsorfunctionspreviouslyinstalledoravailableonyourTV,includingcameraandotherfeatures.Pleasecheckwww.samsung.comformoredetailsbeforeinstallingUHDEvolutionKit. *Voicecontrolnotavailableinalllanguages,dialectsandregions. *Performancevariesdependingonlanguage,pronunciation,voiceandambientnoiselevels. *ContentavailableviaSmartHubmayvaryamongproductcategories,models,andterritories.SeeSamsung.comformoredetails. *Actualproductimagemaydifferfromtheimageshownabove.
Smart interaction controls for an easy-to-use Smart TV
Connecting the 2015 UHD Evolution Kit gives you access to Samsung's 2015 Smart UHD TV UI, making your Smart TV quicker and simpler to use than ever before. The upgrade includes several intuitive interaction options. The new Smart Remote Control can be used to easily navigate and move the on-screen cursor by simply pushing a button and pointing or by pressing the 4-way directional keys. Voice Control makes controlling your Smart TV as easy as talking into the remote and with Motion Control, a range of finger and hand gestures can be used to select the channel and volume level, and browse through the Smart Hub.
*MotionControlrequiresTVcamera(soldseparately) *Performancevariesdependingonsurroundingenvironmentbrightnesslevels.
Powerful Octa Core processor for speedy performance
The 2015 UHD Evolution Kit upgrades your existing processor to the new Octa Core, which boasts exceedingly faster performance than that of its predecessor. With even more speed, it's the ultimate upgrade that can handle all the old and new amazing capabilities of the Smart TV. The extra power makes your entertainment experience faster and more enjoyable, with less waiting and more viewing.
Rated

5

out of

5
by
D3RX
from
HU6900
I got this a week ago for the HU6900 and it makes a lot of difference using it on the Xbox one X, I have tried to make a comparison with or without the upgrade kit and it's worth it. It added HD Channels, HDR, HDMI Bitstream sound passthrough via ARC is now possible. Netflix HDR. All these even though Samsung customer service advised me that this device is only compatible to HU7500 and above and the info on their website needs to be updated :D
Date published: 2017-12-12
Rated

4

out of

5
by
AGB88
from
A new TV without buying a new TV
I have recently upgraded to Sky Q 2TB and was very keen to watch the UHD content on sky. However, after some research I realized my TV did not have HDMI 2.2 connections and I would need to buy this kit to view the UHD. Although the cost was quite high, I wanted to have the UHD feature on Sky so purchased and installed the new evo kit. The TV now plays the UHD content on SKy/ Youtube / Netflix (with upgraded subscription) and Amazon. The picture difference is dramatic and for me has justified the purchase. The new remote takes a bit of getting used to, but generally it now feels like I am watching a brand new Samsung set. One word of warning. You need to use the new evo kit lead. I tried to use the old lead which has identical connectors, but it resulted in no picture. This was a bit of a pain as I had to take my set off the wall to get the new cable in place.
Date published: 2017-08-07
User manual & Downloads
Live Chat