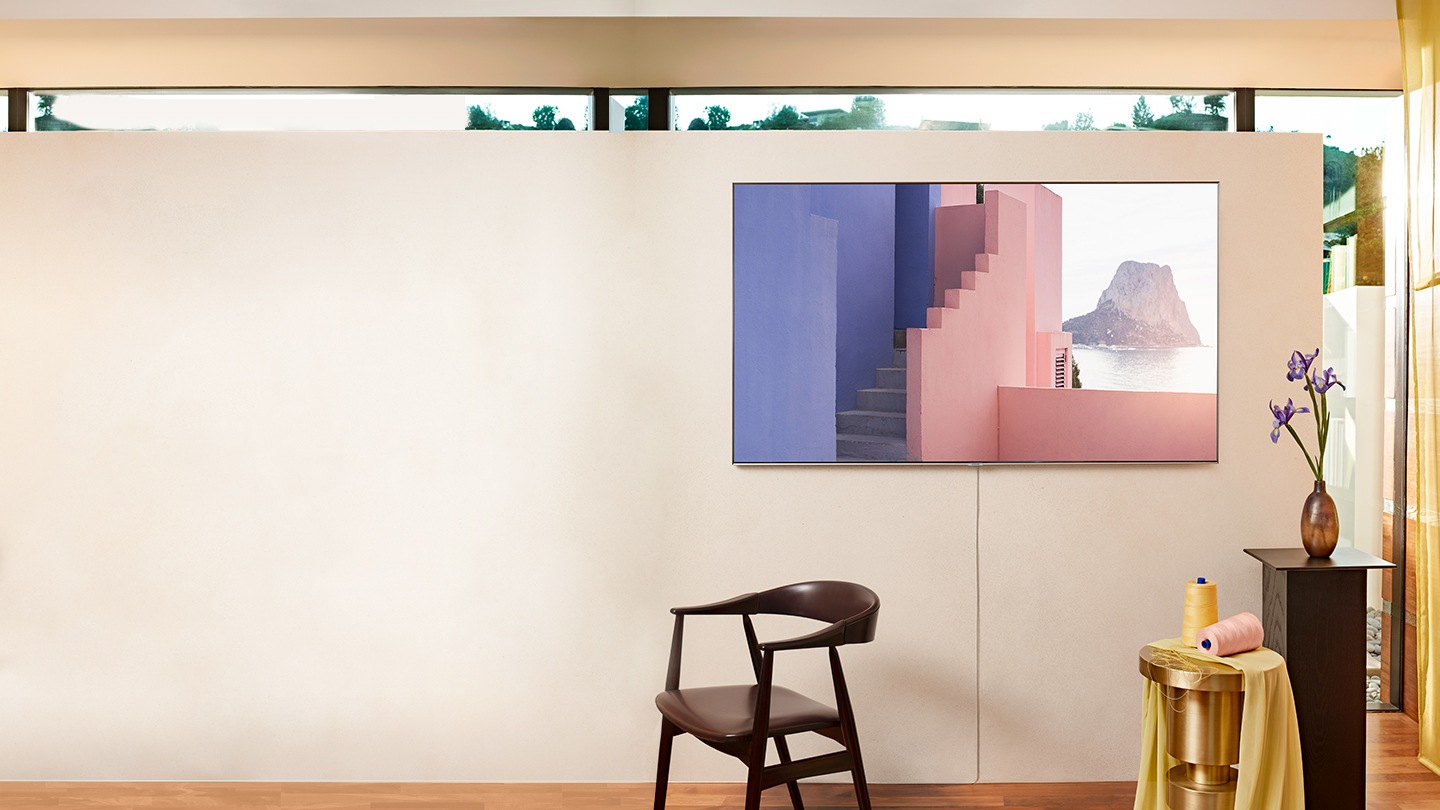 What is 4K TV?
4K TV is TV as it should be. After their introduction 4 years ago, 4K TVs have been delivering fantastically clear pictures, rich in detail and texture, which need to be seen to be believed. Now we're entering the era of 8K TV, 4K is really the minimum quality you should invest in. Whether you're immersing yourself in the latest blockbuster, binge-watching your favourite show, or getting to grips with a new game, 4K resolution is the very least you deserve.
What is 4K Resolution Size?
4K TVs have four times more pixels than Full HD TVs, which means they have a horizontal screen resolution of around 4,000 pixels (hence the name) - 8.3 million pixels in total. Check out the full range of Samsung 4K TVs here
Just how good is the picture?
Until very recently, 4K was the very best screen resolution available. You can expect an impressive picture: one which feels more like looking through a window than at a screen. Enjoy clean lines, subtle and smooth rendering of colours, and an almost three-dimensional effect.
How big should I go?
While you don't have to buy the biggest screen in the shop to appreciate the technology, the huge number of pixels means you'll enjoy stunning definition on larger screens of 40" to 65". Sit as close as you like and you still won't be able to see the individual pixels.
What can I watch?
With the almost endless flow of new content being launched all the time, now is the perfect time to upgrade to 4K. Netflix and Amazon already have an almost inexhaustible 4K catalogue, and BBC iPlayer has started to stream in 4K, too. Not to mention Sky Q and BT Sports offering films and football in 4K quality. And you'll just need a 4K Blu-ray player to enjoy all of the latest releases that now launch on 4K Blu-ray. Here's a round-up of what's available right now:
Streamed content
So long as your broadband speed is at least 20Mbps, you can comfortably stream the majority of 4K content. Netflix is always adding to its list of 4K films and TV shows, and all of their original shows are shot in 4K quality. So you'll be able to see the perspiration on Claire Underwood's forehead as the truth closes in, on the new series of House of Cards. Other providers of great 4K content include Amazon Prime Instant Video and dedicated 4K-film streaming websites. And if you really want to flex your television's 4K muscles, there are tonnes of spectacular videos to be found on YouTube.
Ultra HD Blu-rays
The picture quality of 4K content on Ultra HD Blu-rays is even better than streaming. There's a steadily growing list of films available, including Black Panther, Planet Earth and Blade Runner 2049, but bear in mind that you'll need an Ultra HD Blu-ray player to watch them.
Dedicated TV channels
If you're a sports fan, you can watch the action live and in 4K on BT and Sky channels. BBC One also screened the 2018 World Cup in Ultra HD via iPlayer. What better way to absorb the atmosphere and cheer on your team when you can't physically be there? For film and TV buffs, Sky Cinema includes over a hundred 4K blockbuster movies, as well as loads of popular boxset titles.
Games
And let's not forget gaming. We recommend Call of Duty: Advanced Warfare and Dying Light for starters. If you're the owner of an Xbox One X, you're spoilt for choice with a full list of stunning 4K games, including Devil May Cry 5, Dishonoured 2 and EA Sports FIFA 19. If your PC is up to the task of handling 4K games, you'll also find plenty of titles to crack on with. Please note that while all televisions now have an HDMI port, you'll need one with HDMI 2.0, so that 4K content is displayed smoothly.