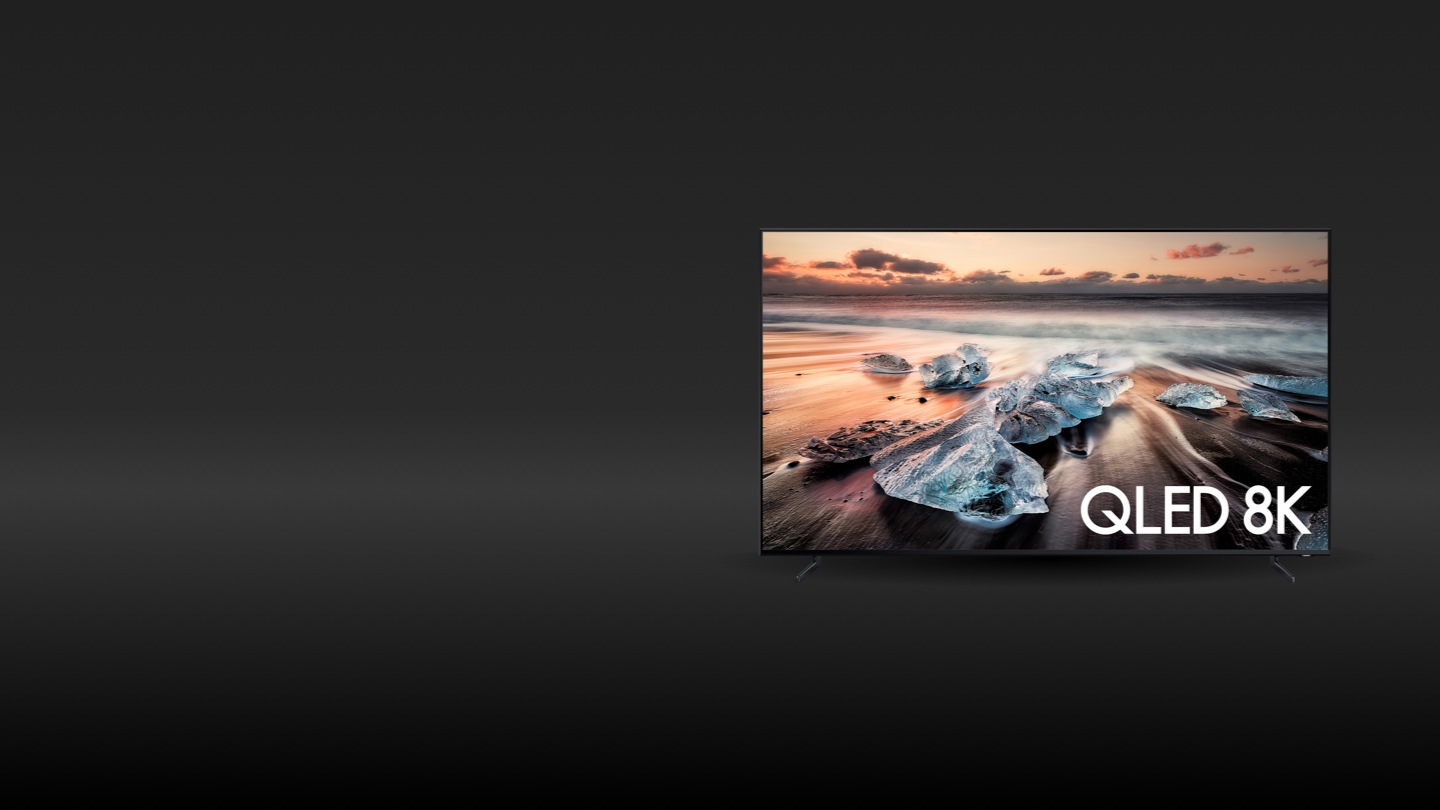 What is 8K?
A new era of TV - experience perfect reality
For the first time ever, you can enjoy four times the number of pixels found in a 4K screen - 16 times the number in Full HD. QLED 8K TVs boast a horizontal resolution of nearly 8,000 pixels, which is where the technology gets its name. If that alone doesn't impress, try this maths: multiply those horizontal pixels by the 4,320 vertical pixels and you get more than 33-million pixels in total. So, you won't miss a single detail.
Just how good is the picture?

The incredibly high pixel density sets a new standard of picture quality. The reality will seriously take you by surprise. Packed with detail and vibrant colour, you'll feel like you're seeing real life. Join your football team on the pitch for that goal celebration; or lose yourself in The Upside Down when you watch Stranger Things on Netflix – it's the difference between just watching the action and feeling like you're actually part of it.
What can I watch?
Samsung QLED 8K TVs include intelligent upscaling technology, which can upgrade the quality of 4K and HD content, with stunning results. This artificial intelligence (A.I.) uses advanced machine learning to generate extra pixels and fill in the gaps. It analyses a database of millions of images to sharpen edges, reduce digital distortion and add extra detail. So, you'll be able to enjoy your favourite TV shows and films in glorious 8K quality straight away, without having to wait.
What about gaming?
A QLED 8K smart TV is every gamer's dream. This is (hopefully) the closest you'll get to actually fighting aliens or zombies to save the world. No display is more immersive; and with graphics so spectacular, you'll be sucked into fantasy worlds as soon as you pick up the controller. While you wait for native 8K gaming to hit the shelves, you can enjoy all your favourite 4K games, upscaled by our clever A.I., so you can have the full 8K experience right away. If you own an Xbox One X, you can already play a full list of stunning 4K games, including Devil May Cry 5, Dishonoured 2 and EA Sports FIFA 19. Visit the Xbox QLED page for more information.

Is bigger really better?
Everyone is buying bigger and bigger TVs, but their living rooms stay the same size. With the number of pixels offered by 8K, you've got the option to go really big. Our new QLED 8K TVs range from a large 65" to an enormous 85". Though you don't have to worry about your TV dominating the room, thanks to Ambient Mode, which makes your TV seamlessly blend in with your home*. Plus, no matter how close you sit to the screen, you won't be able to spot individual pixels, thanks to the extremely high pixel density. Big has never been so flawlessly beautiful.

*Requires a compatible Android or iOS device and sufficient space around the TV to operate. Results dependent on wall texture and colour.