Explore your connected life
Voice assistant on your Smart TV
Explore your Smart TV with the convenience of a voice assistant. Tell voice assistant to search, watch, or play various features for you.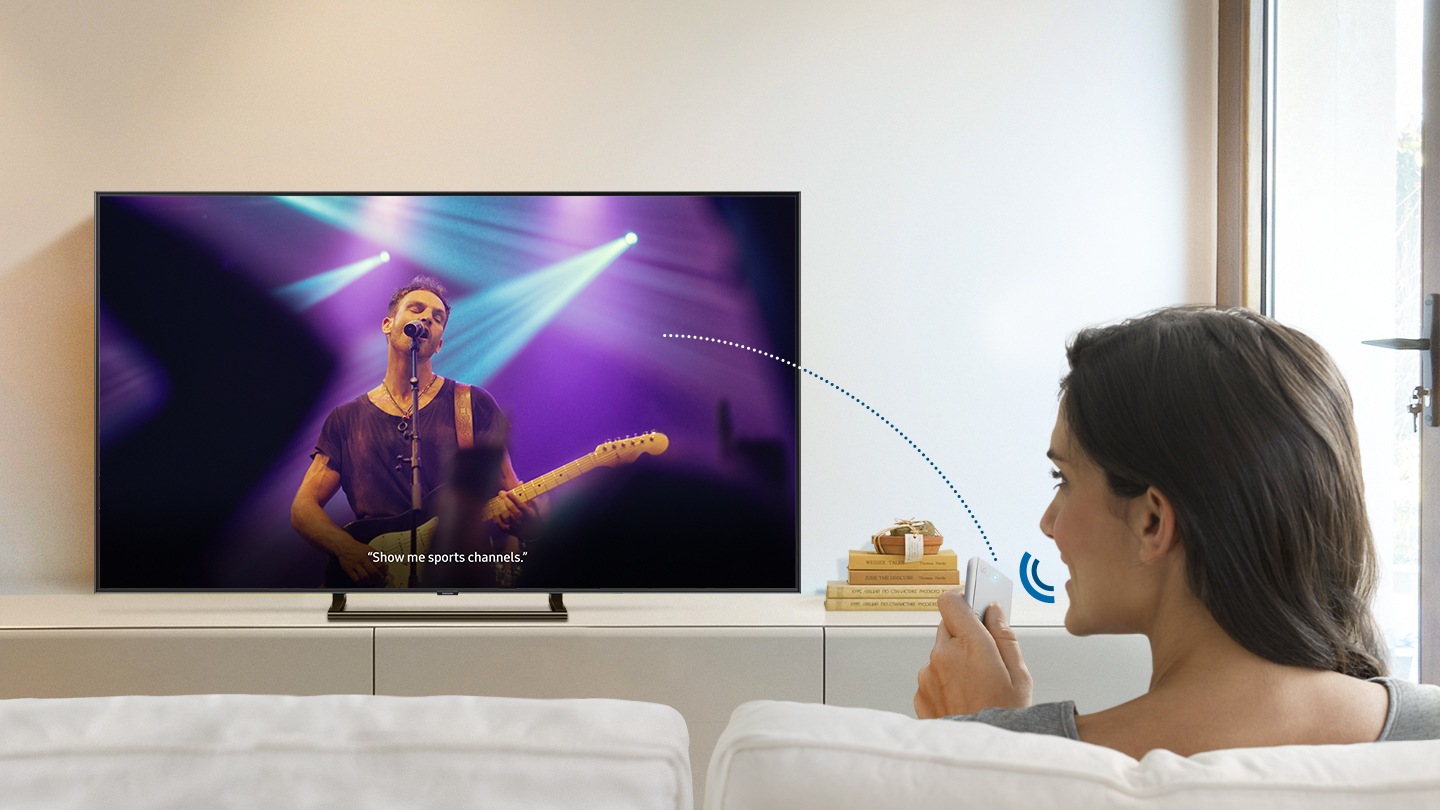 What can voice
assistant do?
For starters, voice assistant makes your TV experience more dynamic and fun. Ask your voice assistant to look up favourite content, or check the status of your IoT-connected devices. See how it can change your life.
Get answers
Think of voice assistant as your best friend with the answers. Just press the MIC button on your One Remote Control and ask away. "How's the weather this week?" Voice assistant lets you know.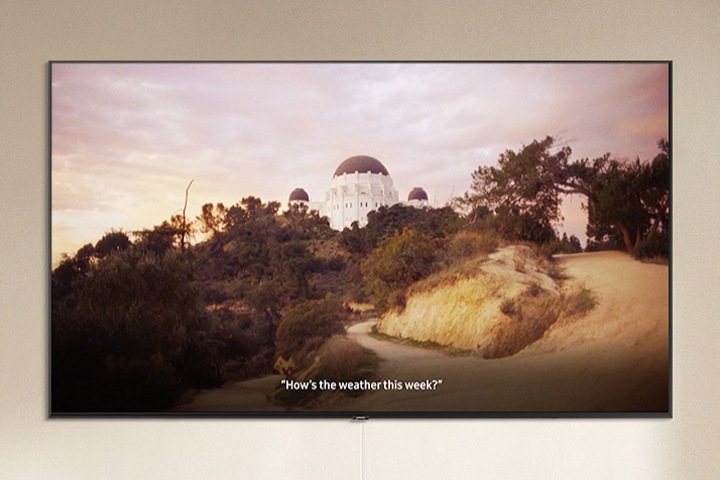 Share memories
Just back from a family trip? Gather around the Smart TV and say, "Show me my photos from last weekend." You will see exciting moments from the trip come alive.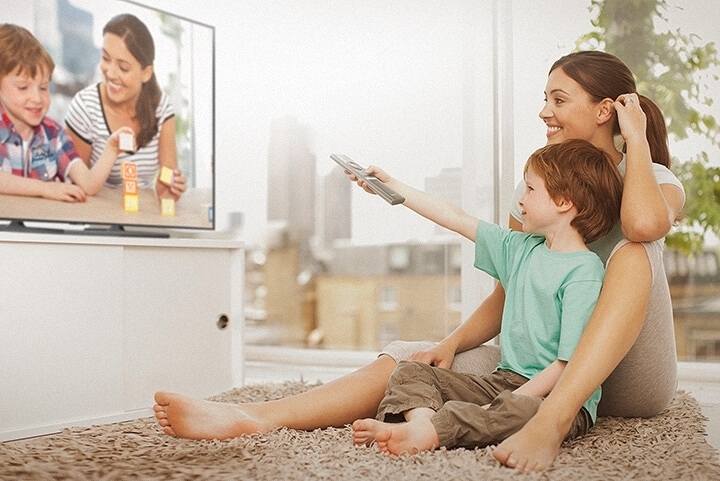 Connect your home
Want to check your devices while watching TV on the couch? Just say, "Show my Smart Home."
Smart Home with IoT devices
Create a seamless smart home management system by connecting IoT devices to your Smart TV. Control your IoT devices and check their status on one big screen.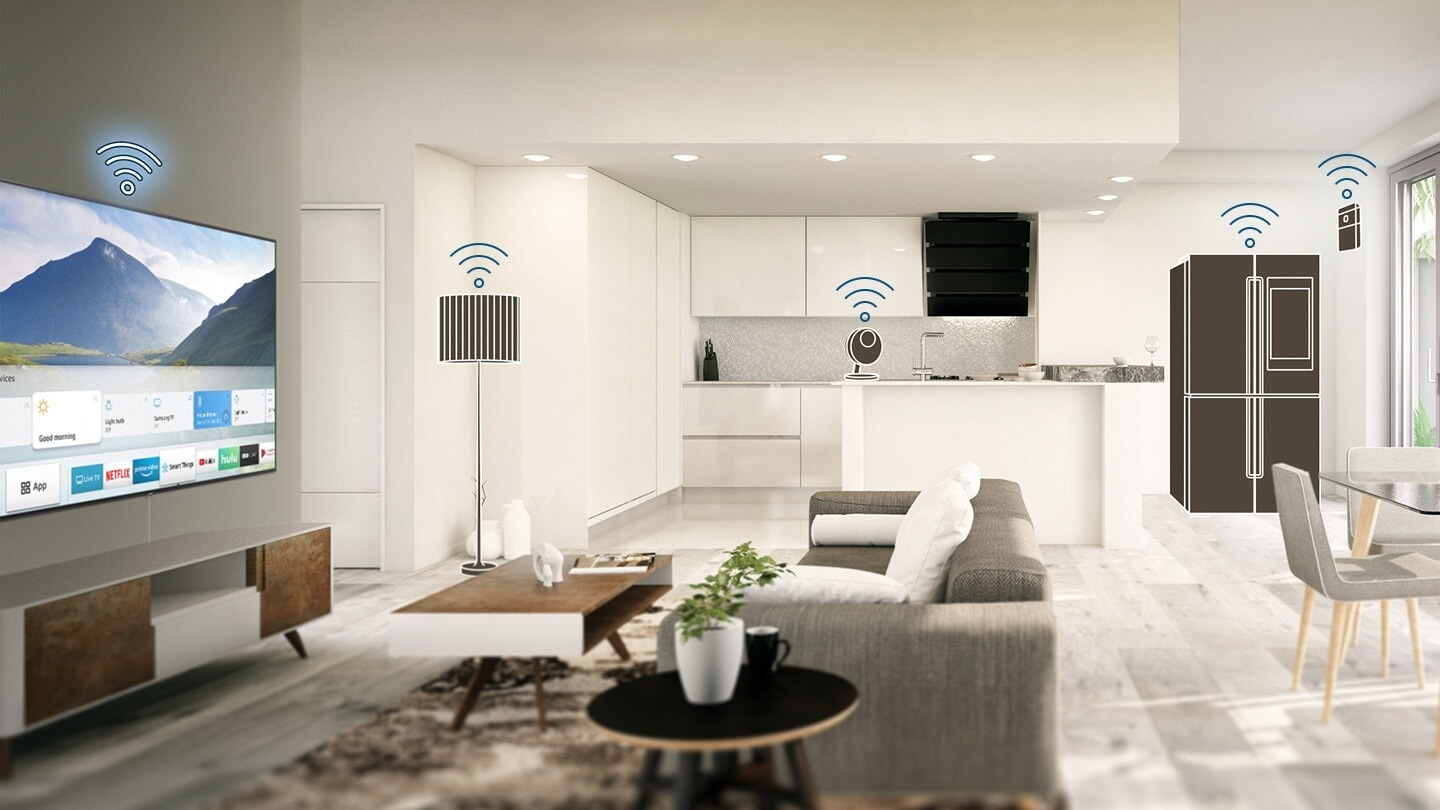 Do everything in one place
SmartThings Dashboard
The SmartThings Dashboard makes it easy to directly control your connected devices or individually set different modes based on your preferences.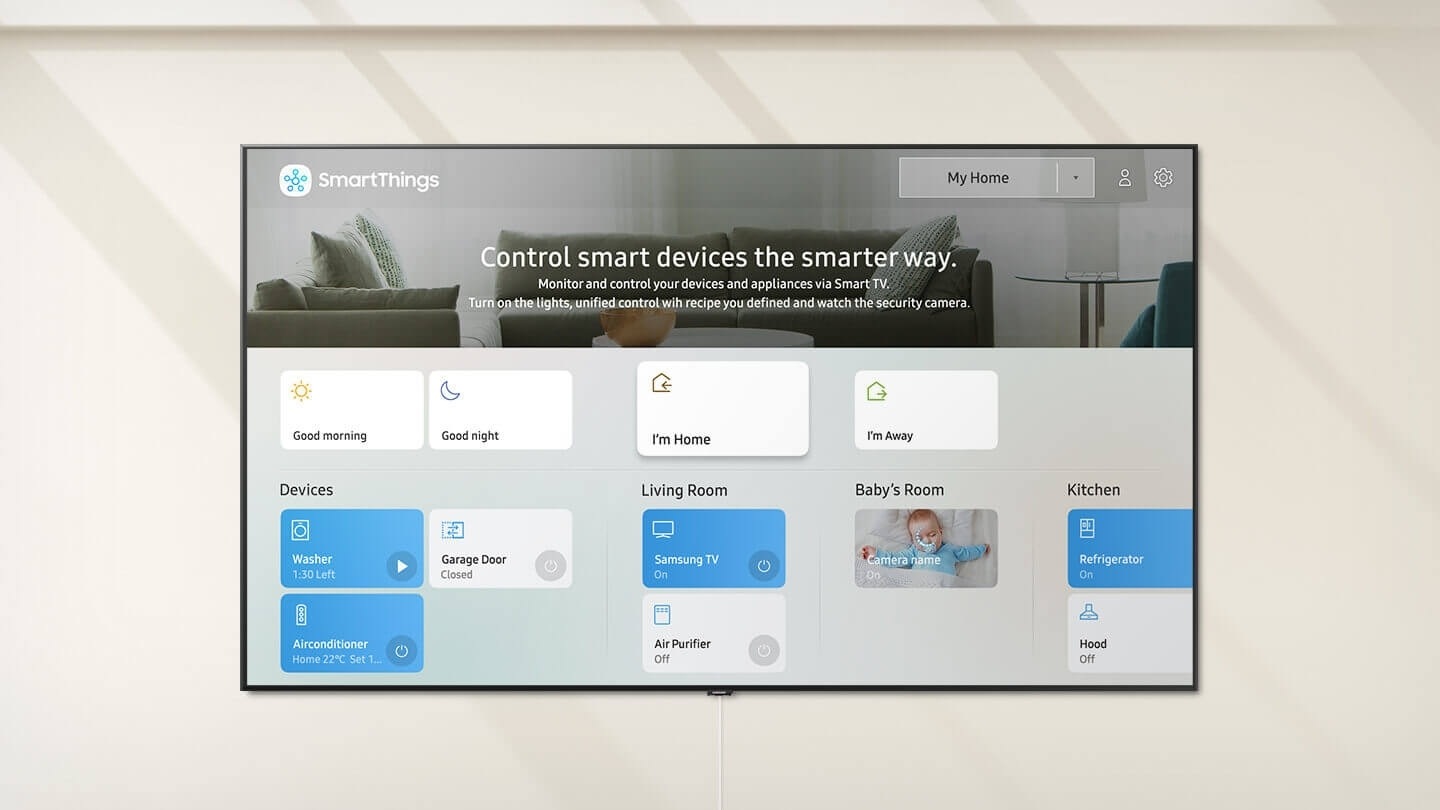 Get notified and still stay tuned
Continue watching a movie even when you get pop-up notifications from your other devices. Get updates on your wash cycle straight to your TV screen without interrupting your favorite scene.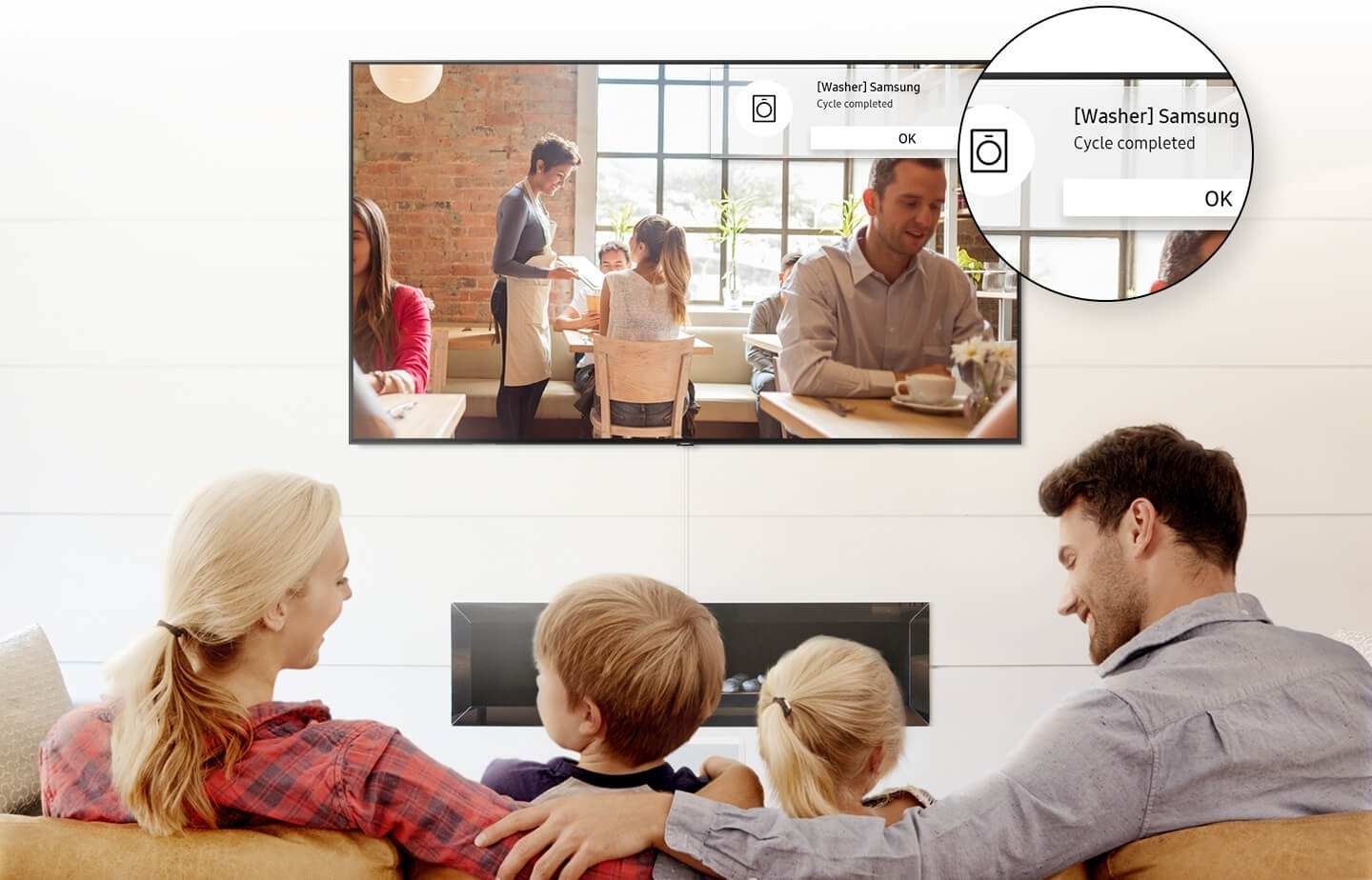 How to control
Find out more ways to control your IoT devices.
SmartThings Dashboard
Go to the SmartThings Dashboard on your Smart TV to control your devices manually.
SmartThings app
Control your devices through SmartThings app on your mobile.
* Requires the SmartThings app.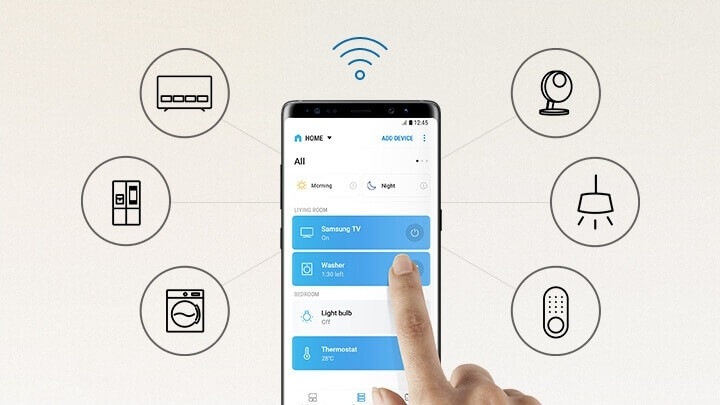 * Some features of Ambient Mode require a compatible Android or iOS phone and sufficient space around the TV to operate, it will have varying results on complex wall designs, patterns and/or unusual colours.