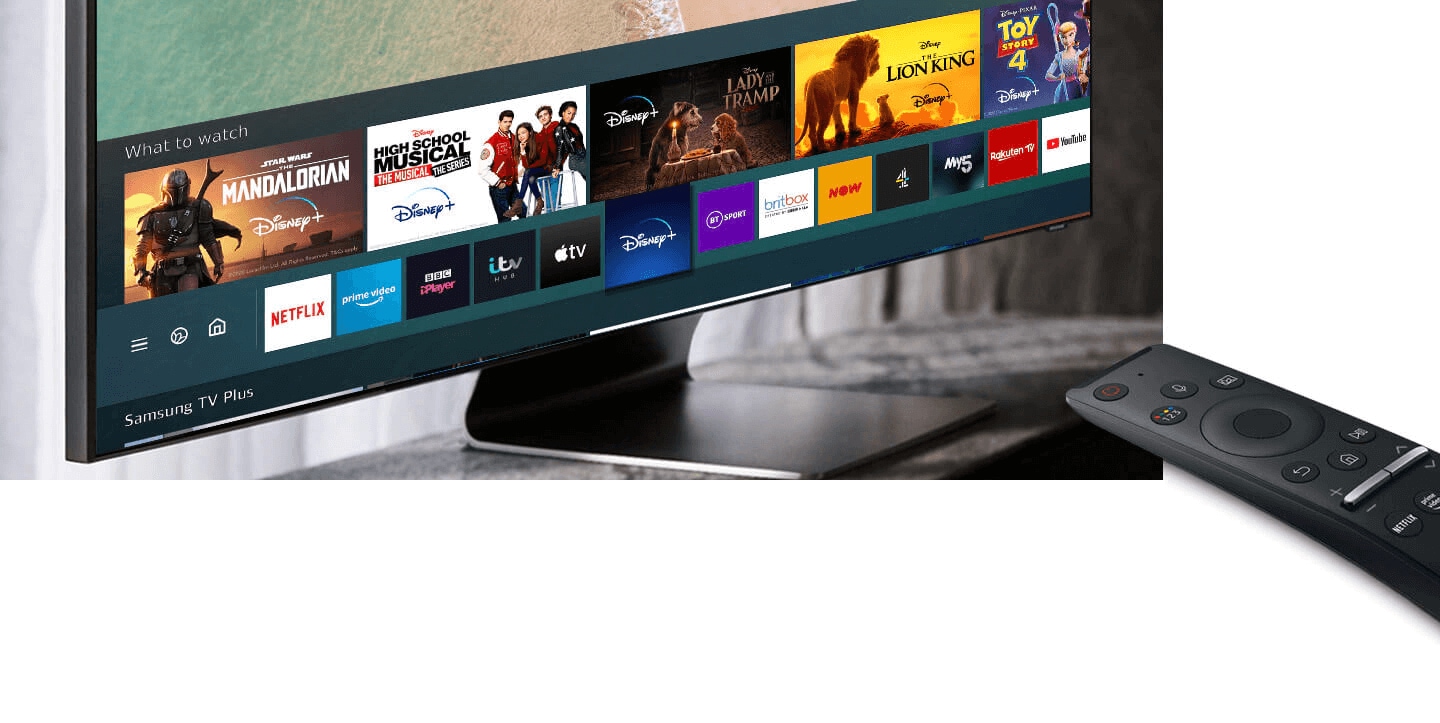 Smart Features
Get up close and personal with your Smart TV. We're here to guide you through it.
Samsung Health
Experience Samsung Health on select Samsung Smart TVs.* Enjoy free premium classes, start new wellness routines end even get the whole household moving with family challenges, all from the comfort of your home!
* Disclaimer: Samsung Health app is available on select 2020 Smart TVs that include all QLED models, Lifestyle TVs such as the Frame and Serif and Premium UHD TVs models TU8000 and above.

Only Fit Plan, Jillian Michaels, Calm and Echelon are available for UK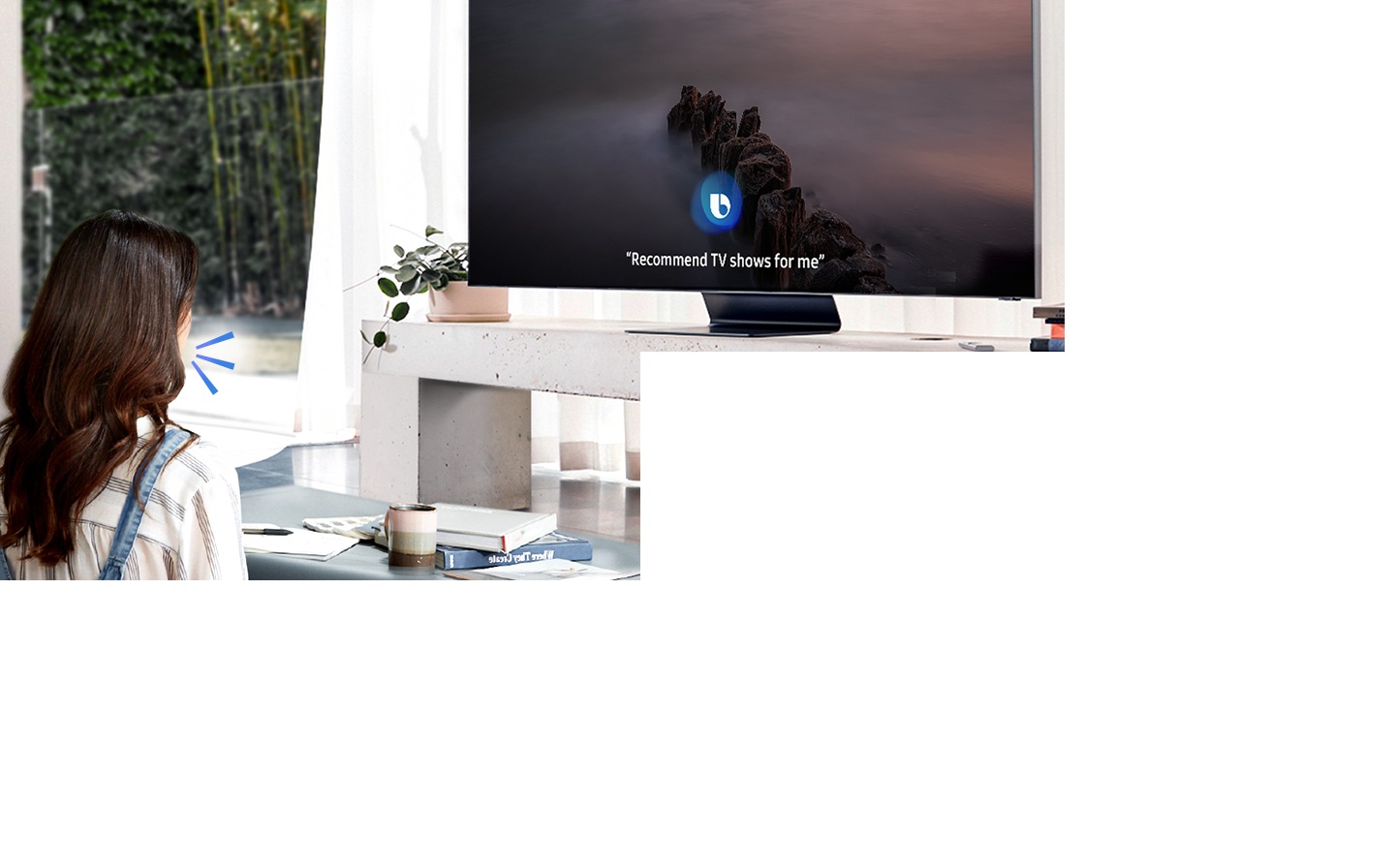 Bixby's got answers
Ask Bixby for show recommendations, make quick title searches or control connected devices. Bixby knows what you like and makes sure you don't miss out by suggesting shows you're interested in but might not be watching at the moment.
Free TV.
No Strings Attached.
Samsung TV Plus gives you instant access to top news, sports, entertainment, and more. It's 100% free and doesn't
require any downloads, sign-up, credit cards, subscriptions or additional devices.
Personalised contents right at your fingertips
Universal Guide
With a simple click, you can dive into a world of content that's been carefully curated and personalised based on your watching history. Universal Guide gives you easy access to content from your favourite streaming apps—no need to open the app.
* Some features of Ambient Mode require a compatible Android or iOS phone and sufficient space around the TV to operate, it will have varying results on complex wall designs, patterns and/or unusual colours.