Smart Features
Get up close and personal with your Smart TV. We're here to guide you through it.
Everything in one place
Universal Guide
With Smart TV's, there's just so many shows to choose from. But don't waste time surfing through everything. Our Universal Guide recommends popular shows and content tailored just for you, meaning you can watch more of what you love. Search less, discover more.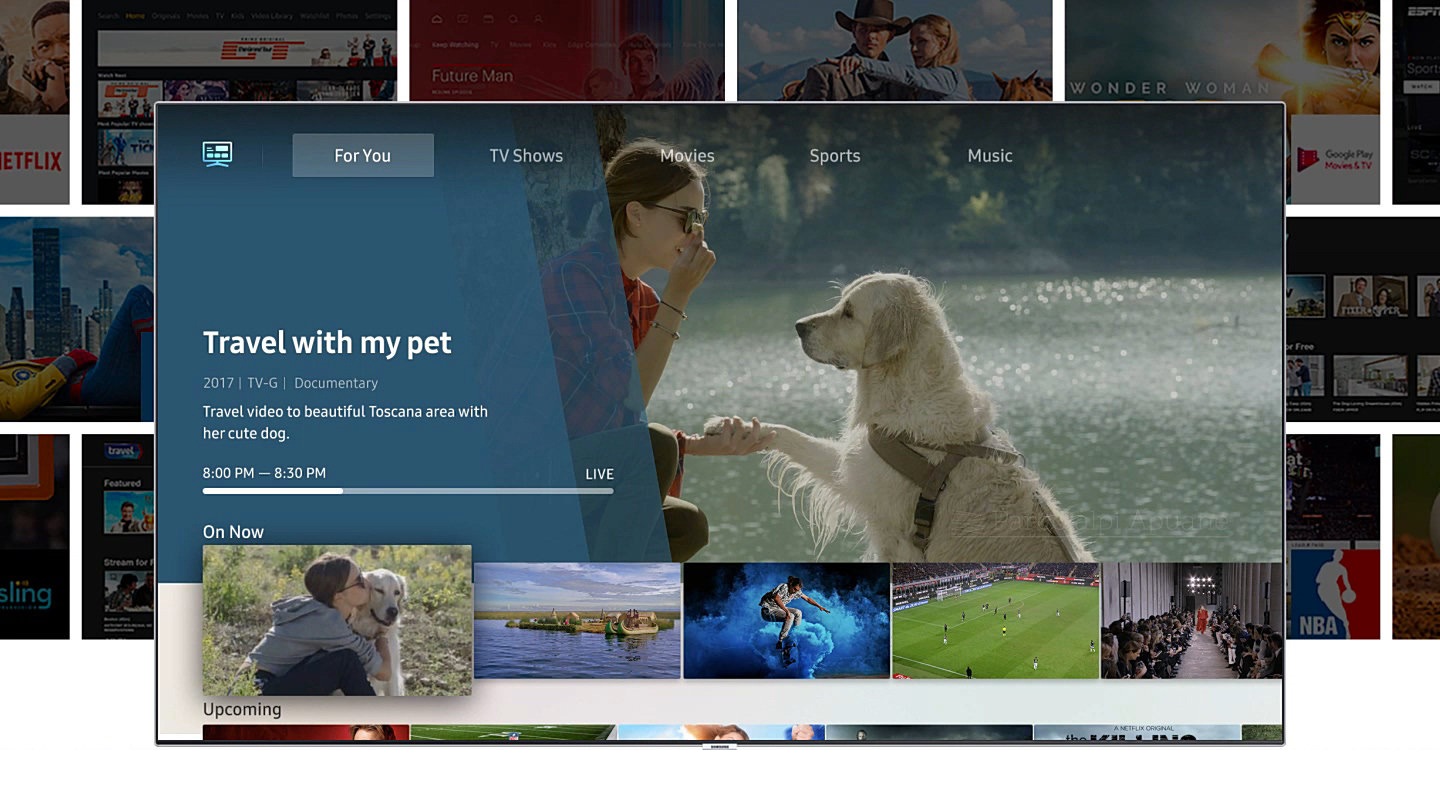 Ultimate Control
Put the ultimate remote control in the palm of your hand and manage all your connected devices on one unit. You can even use the One Remote Control's to call for voice assistant.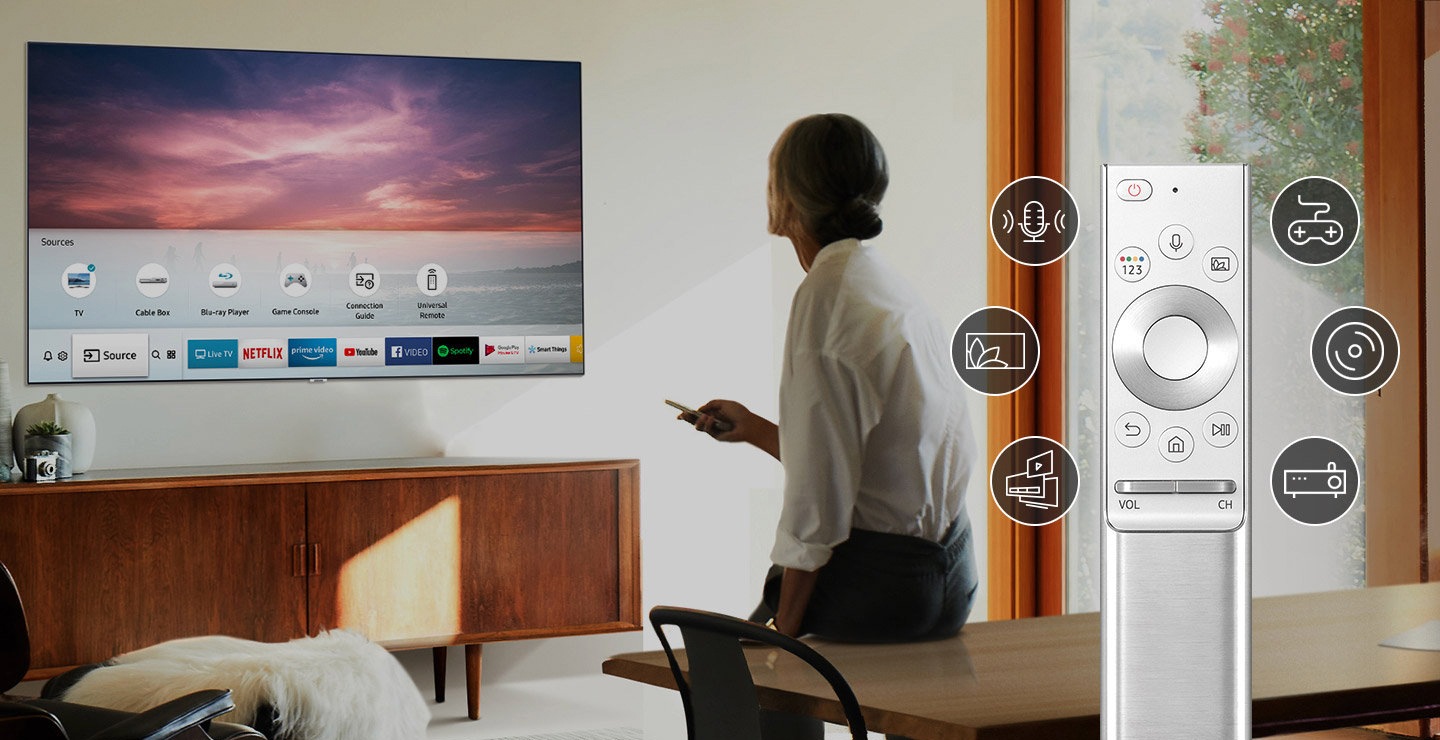 TV Plus
We're changing how you experience TV. Get simple, instant access to the best premium entertainment on your Samsung Smart TV.
* Some features of Ambient Mode require a compatible Android or iOS phone and sufficient space around the TV to operate, it will have varying results on complex wall designs, patterns and/or unusual colours.