Enhance your home with art
* Actual Product may differ from image shown. Please see our product gallery.
Bring the beauty of a diverse collection of art into your own home. No matter the occasion, you will find the perfect piece of art to suit your own unique style and personality. Make a statement with the Frame.
Bringing world-class
galleries to you
Art Store
Start your free trial on The Frame and discover all the amazing content in the Samsung Art Store. Becoming a full member gives you unlimited access to art collections and photography, spanning the classics to the contemporary.
* The Art Store is £3.99/month after trial ends.
World's Largest Art Collection on TV
Receive complimentary 3 months free trial. Find the "Promotion" App. within the Smart TV App. Store
* The service may vary by region.
3-month Art Store trial with purchase
The Art Store
Get a complementary Art Store trial by signing up today. Then, get access to artwork from world-renowned galleries for just £3.99 a month.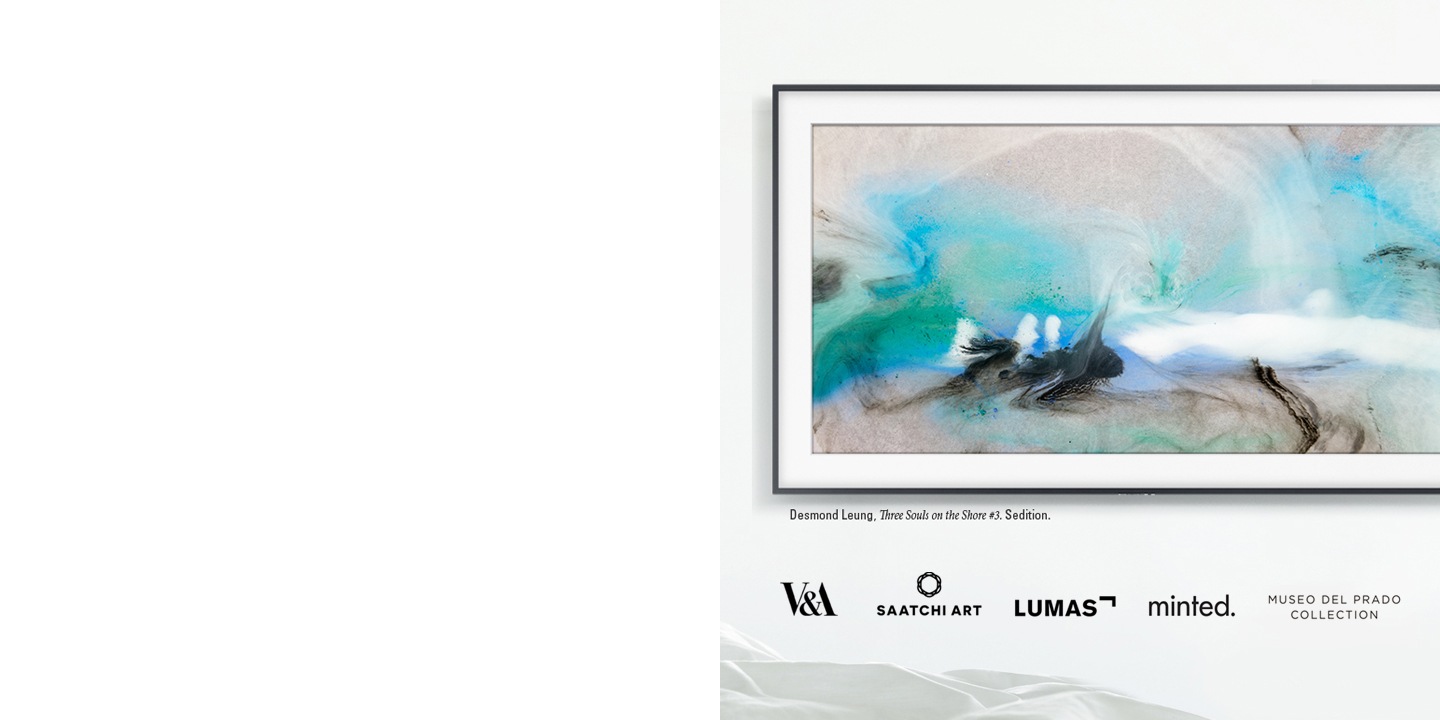 Discover art
from simple
categories
Easier Discovery
Everyone can find the artwork they love. From colours to themes and much more, the simple and clear art categories of the Samsung Art Store make it fun and easy to discover a wide variety of art for all occasions.
Framing the best
experiences
Frame your
most-loved
moments
You can easily upload and exhibit your own photography—or a new family portrait. Simply send your photos to The Frame TV via your phone or a USB flash drive.
*IOS & non-Galaxy Android devices need to download SmartThings App for art mode setting on mobile phone.
*For the Smart functions, copatible devices or phones required.
Set up a
Slideshow
Enjoy the art pieces you like at the time that you want. Display art on TV and set the time on how long you want it to be shown on screen.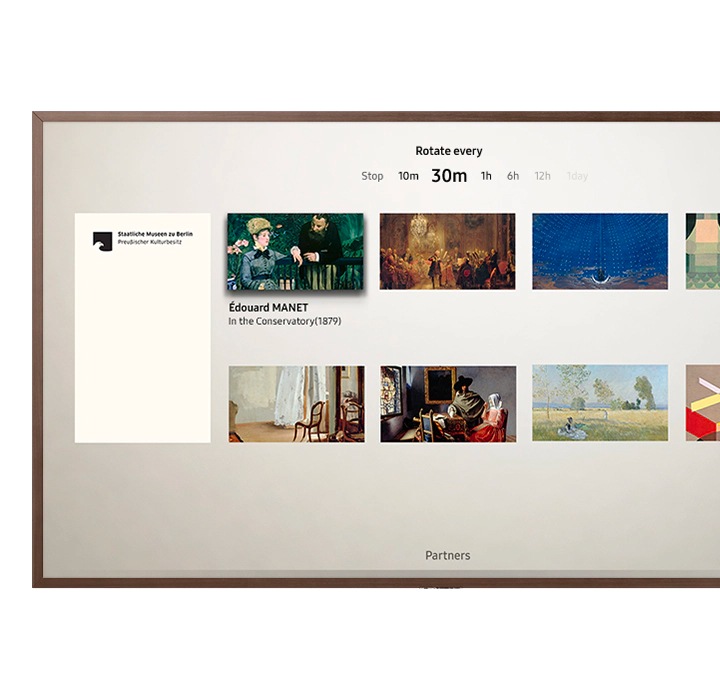 Curate your favourites
Curate your own personalised gallery using favourite art pieces in your living room. Select and mark the pieces you like as favourites and see them all in one place.
Multiple ways to showcase your art
Customising the presentation of the art to fit your home is simple on The Frame with Art Mode. Choose from different options to find the mount layout and colour that best complements the art pieces.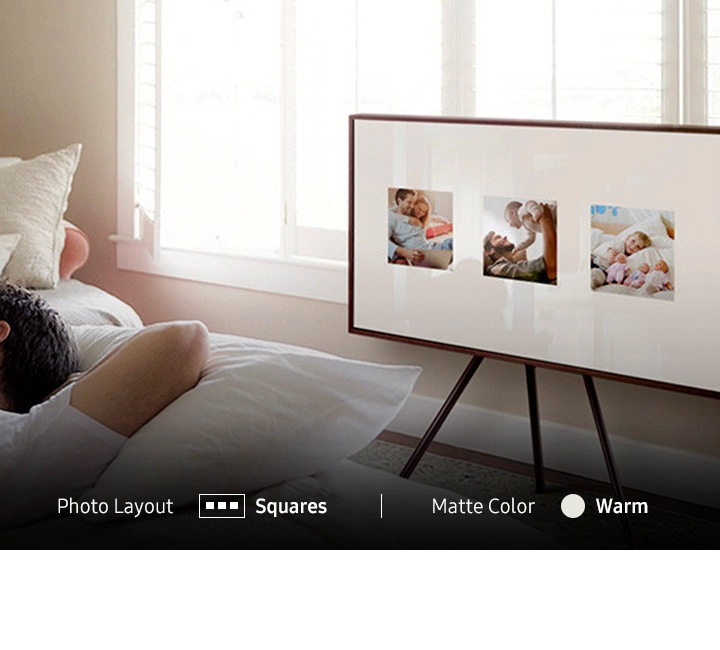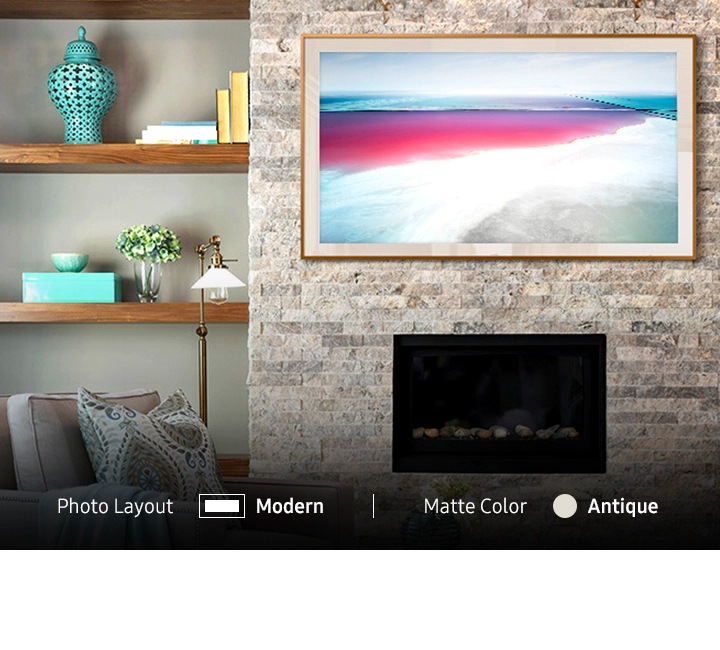 Motion Sensor
When you're nearby, the Motion Sensor detects your presence and turns the TV display into artwork, so you can enjoy your favourite art while you're there.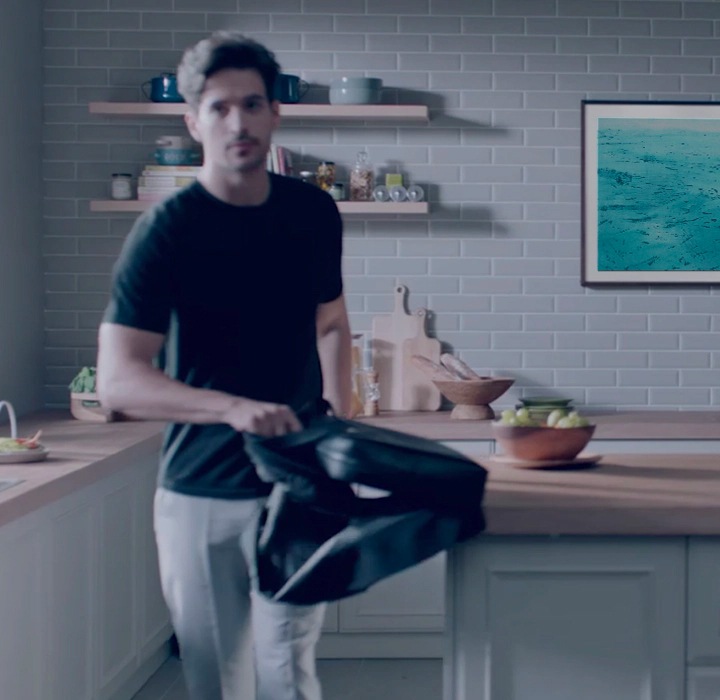 The ideal way
to appreciate
art all day long
By detecting the ambient light, the Brightness Sensor automatically balances the screen's brightness and colour tone for a natural illumination. So whether it's day or night, you can see your art how it was meant to be seen.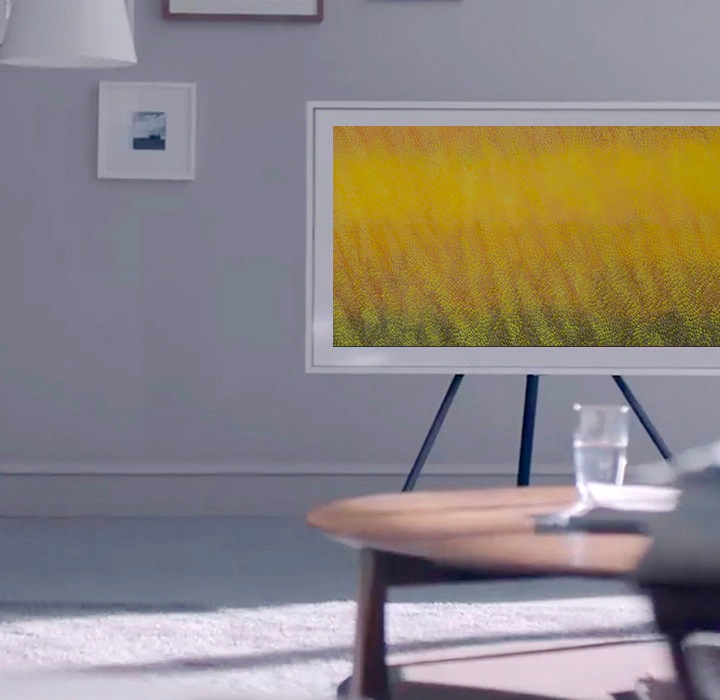 * Images are simulated and for illustration purposes only. The appearance, design and GUI (Graphic User Interface) specifications which is not affecting to product performance are subject to change without notice.