Connecting an Android or Samsung phone
How to pair your Galaxy Watch to your Android phone.
Step 1: Get the app
Firstly, you need to download the Galaxy Wearable app from the Google Play Store.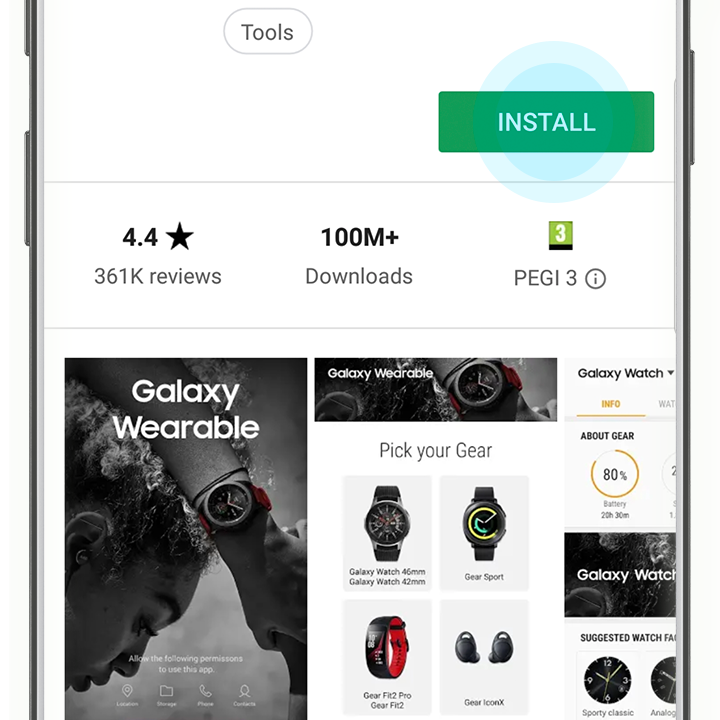 Step 2: Pair up
Open the Galaxy Wearable app on your phone. Tap Start the Journey then select Galaxy Watch.
Step 3:
Once it's found your Galaxy Watch you'll see a passkey displayed on both your Galaxy Watch and smartphone. Tap Ok on both devices.
Step 4: View
Once the app has finished pairing your Galaxy Watch with your smartphone you'll be able to view the How to Use feature. Make sure you agree to the T&Cs .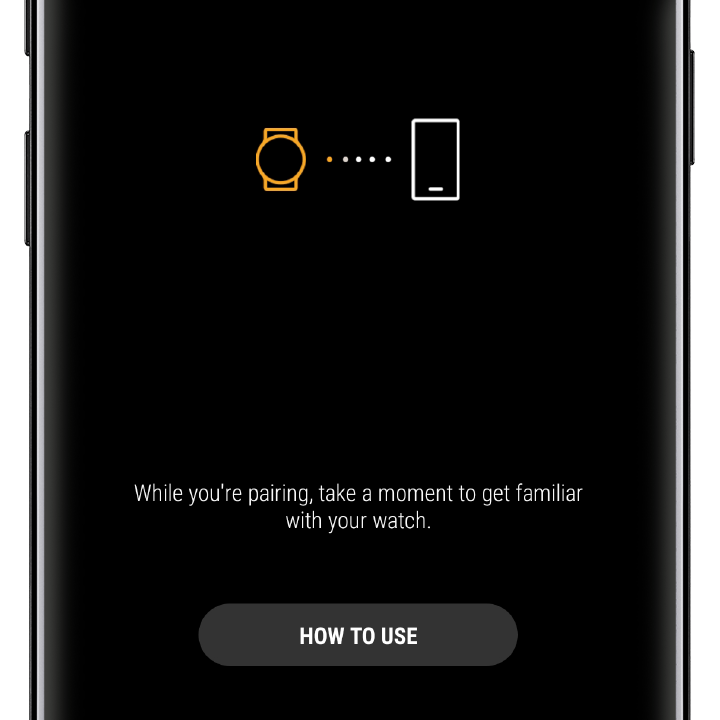 Step 5: All set
Now you're all set. If you've connected your phone and paired up before, you'll be able to restore all your previous settings.